Driving Lessons Dublin
Everyone wants to drive independently and take control of their car on their own without any help and the first step of learning is to choose the right training centre and instructor. Learning to drive might seem hard if you don't get the right Instructor but in our training centre, we have Elite RSA approved instructors to help you. Let us be your training partner in Dublin and pass your driving test first time.
Get the best driving lessons from the best trained and skilled instructors and increase your chances to pass the driving test at your first attempt.
Get trained and learn the skills which will make you an Elite instructor. Learn now and earn tomorrow with our training program from scratch.
Choose your career with us and become an instructor of our prestigious NDS training centre. Join us to get your placement in one of our centres.
We will see and assess your starting point and then start with your required training programme.
We will put you in touch with the instructor nearest to you from one of our training centres to start your driving lessons ASAP.
Irrespective of your starting point, we will make you profound in driving and teach you all the aspects.
Let's Get Your Driving Lessons Started
Dublin driving lessons with professionals
You must be seeing others finding difficulty in either learning to drive or passing the test later. But why does that happen? What are the shortcomings that create issues which further restricts us to get on the road? Well, we know the answer. It is different for everyone. Everyone learns at a different pace and speed, some are quick to learn others not so quick. Here, we work on that basis and make you learn every bit of what is required. We identify the shortcomings and then help you solve it and then excel. Be quicker than others and pass the driving test in least amount of time. 
Book your driving lessons now
We have the most professional instructors to help you with the excitement of driving for the first time. We make sure that you are updated with all the latest features of a car and know how to use them as well. We provide you with the vehicle most suitable for you to learn which would comfort you coupled with a friendly instructor who will keep you relaxed and will instruct you each step of the way. Book your driving lessons today and get started now with your EDT driving lessons which will eventually make you pass the test easily, with a greater score and at your first attempt.
Get your training programme to become a Qualified RSA ADI instructor
We have a specially designed driver training program who all who are aspiring to become driving instructors. Our program is fully RSA accredited for which you need to qualify. Also, there are many requirements that you need to fulfil to become an instructor like the person must have the clean driving license experience for at least 2 years and have tax clearance. But if you are not aware of the specifications then don't worry, we will guide you for the procedure and even help you get through all the criteria.
NDS Driving School Dublin Near You
Now that you have decided to get a driving license for you, you can find the National Driving School training centre in your city and in nearby location with varied services and packages for your overall driving skill enhancement. Contact us now to get complete knowledge regarding the procedures of driving test.
Dublin's largest driving school
Our Successfully Passed Pupils
Gift
Voucher
Give someone a gift they'll remember
"I met Kevin on the first lesson and was driving a car much too powerful. Kevin advised I change to a smaller car to do the test.. Best decision ever. I passed easy.. His calming way and powerful encouragement left me very focused on the day… Everybody should use Kevin. He's the best there is… I've had a few…."
After failing many times I got in touch and scheduled. Without this instructor I would not have passed. I'm extremely thankful and grateful for all the effort and time in order for me to pass my driving test today. He's excellent at what he does and knows everything inside out honestly. If your looking to pass be sure to get in touch you won't be disappointed.
"I am a 5 star Michelin chef and I know about high standards. I did my EDT lessons and passed first time with this Maestro Kevin.. His technique is superb and his attention to detail is why I passed first time cause that's what I can relate to.. In my world if Kevin was cooking he would be one of the best in the world. Well done to him."
The lockdown and measures set to curb the pandemic come at it's own price. Due to this, the number of fundamental driving activities has been delayed and even at some point halted and now has measurably heightened.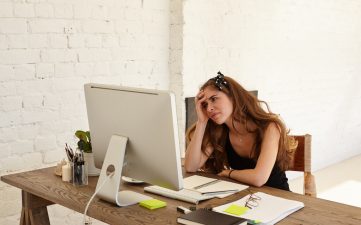 Any driving school can have a fantastic website and all the bells and whistles to lure you in with statements like #1 in Ireland or Irelands leading Driving school.
Covid19
We all know the advice by now, wash your hands, practice good  respiratory hygiene when coughing and sneezing. Maintain social distancing and avoid touching eyes,mouth etc. We follow strict in car hygiene policy cleaning our cars before, during and after lessons, Masks are always worn by both parties and hand gel is provided before and after the lesson.
You can find out more on HSE
Enroll In Your Lessons Today
Get Appointment With Qualified Instructors