Driving Lessons Dublin National Driving School
Known for having the best Instructors in Dublin
Top Rated Driving Lessons Dublin
So what should you immediately be thinking when searching for what you believe will be the best quality Driving Lessons Dublin has to offer?
3 Crucial things to remember when selecting a Dublin Driving School
1. Reputation
Right now we would ask you to type into google Driving Lessons Dublin or Driving Schools Dublin, what you will find is loads of driving schools all advertising and trying to lure you in to buy their lessons. We would advise you to go to their Social media and check out their overall Reputation online and make sure people's opinions are high. Our rating is 5.0 on google which you can't get higher. But take a look at the 1-star reviews as well on all sites and see what's happening there. You will be shocked.
2. Passrate
All driving schools in Dublin claim to have the highest passrates and 98% Passrate and all this waffle. Go and seek clarification on the activity and visuals on this normally the higher the Passrate the better quality driving lessons you can expect.
3. YouTube channel
A Quality driving school will have a suite of training resources/videos for you to look at and help you to develop your driving skills even further from hill starts, to reversing, roundabouts, and Theory Questions also. Overall you will sense the vibe and tone of a Dublin Driving School when you search with your eyes open for all of the above signals of Quality.
We've cherry picked the top instructors based on their ADI qualification results
Highest Verified Passrates
Our Passrate is unmatched and proven throughout our online 5 star reputation and Reviews on the web
The best schools are busy, however we aim to get you booked while in the phone
You are here researching where you can find quality Driving Lessons in Dublin but how do you know if what you read is true or accurate? That's the problem, how do you really know how good a driving school is just from what they write down themselves on their own website?
At National  Driving School Dublin we have endeavoured to show you our 5 star reputation by letting our passed pupils be our marketing soldiers so you can see their opinions and reviews not what we say ourselves. That way, you can be sure before you commit to booking  that you have made the right decision based on hundreds of video and written testimonials for you to see from satisfied customers who all have passed their test with us or completed their EDT Driving Lessons as well.
Quality over Price always
At National Driving School Dublin we don't have hundreds of Instructors doing an average job.
We have a handful of some of the best and most diligent Instructors who have only been trained by our ADI training team in house. We don't want or need hundreds of Instructors with claims we are the most successful in Ireland and all that rubbish marketing talk because we let our results do the talking and as you can see from our site that's what's happening. Others are doing  the talking.
People are prepared to pay for quality and we know this so our time and energy goes into the training and quality  of what is the essential ingredient of our business. Our Instructors.
Having established these key components of a successful and popular driving school you can now feel happy you will be well looked after with us and with the best chance of receiving the best Driving Lessons Dublin has to offer and of passing your test first time.
After 27 years in this business and having spearheaded some of the most impressive  Road Safety Initiatives we are well positioned to guide you literally from passing your theory test all the way to you passing your test. Our Mock Theory Test partner provides the best online platform to get you through the study necessary with full and timed mock test facilities with progress reporting built in. After that we move onto your EDT Driving Lessons Dublin where you will be partnered with one of our Instructors who will assess and build a plan for your route forward within the EDT programme.
After that it's Driving Test time and that's where our Pretest formulas kick in.Take a look at our Pretest tab here. So now you know what you need to look for in a quality driving school who deliver Elite and quality and the best Driving lessons Dublin has to offer. Call us and get your name down with National Driving School Dublin.
We all know the advice by now, wash your hands, practice good  respiratory hygiene when coughing and sneezing.
Maintain social distancing and avoid touching eyes,mouth etc.
We follow strict in car hygiene policy cleaning our cars before, during and after lessons,
Masks are always worn by both parties and hand gel is provided before and after the lesson
You can find out more on https://www.hse.ie
Areas We Cover
If you are looking for a driving school near you in Dublin or surrounding areas you can count on us to be available. We have a team of driving instructors ready and waiting on your call in your area.
"I met Kevin on the first lesson and was driving a car much too powerful. Kevin advised I change to a smaller car to do the test.. Best decision ever. I passed easy.. His calming way and powerful encouragement left me very focused on the day… Everybody should use Kevin. He's the best there is… I've had a few…."
After failing many times I got in touch and scheduled. Without this instructor I would not have passed. I'm extremely thankful and grateful for all the effort and time in order for me to pass my driving test today. He's excellent at what he does and knows everything inside out honestly. If your looking to pass be sure to get in touch you won't be disappointed.
"I am a 5 star Michelin chef and I know about high standards. I did my EDT lessons and passed first time with this Maestro Kevin.. His technique is superb and his attention to detail is why I passed first time cause that's what I can relate to.. In my world if Kevin was cooking he would be one of the best in the world. Well done to him."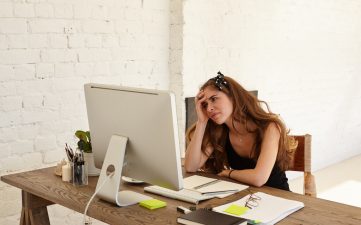 Any driving school can have a fantastic website and all the bells and whistles to lure you in with statements like #1 in Ireland or Irelands leading Driving school.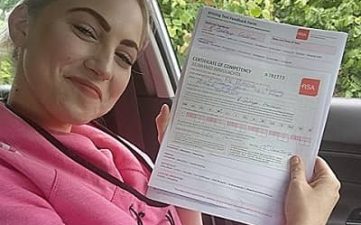 In case you are wondering that while driving, what does a continuous vibration in the steering indicates, keep reading as we will discuss the issue in depth through this article.
The #1 Recommended National Driving Lesson Provider…