Seeking driving lessons in Naas? Well, you have landed at the right place. National driving school has best ADIs, latest course and exceptional record of pupils clearing the test and lessons that won't be out of your budget. What else would anyone need?
Excel In the Driving Skills
When attempting the driving test for the first time or has tried it more than once, the aim is to tackle the driving test with skills and confidence.
Where do the skill and confidence come from? By practising the thing over and over again until you become a pro at it. Just practising would help? Guidance of ADIs at our Naas driving school would help you with the lessons that provided you with the right set of skill that is required to pass the driving test.
EDT Driving Lessons Naas
EDT lessons ensure that the learner drive has all the fundamental skills and knowledge of driving by making these 12 lessons mandatory.
Our RSA registered driving instructors Naas will make sure that you do not bail on any of these lessons as they can only sign against the lessons they have given. As these lessons are mandatory, you need all the 12 signs in the logbook provided to you.
Pretest Driving Lessons Is the Ultimate Key
Buckle up as you are going to witness how the test is going to be before the actual driving test.
A pretest is solely to brush up on your theoretical knowledge as well as a practical skill that you have acquired in your learner driver's journey till now.
Our excellent Instructors will assess you like the real tester so do not get panicked or nervous during the driving test.
With each correctly answered questions, fluently dealt with the complicated junction and roundabouts, your confidence level will be spiked. It highly upsurges the chances of passing the driving test on the first attempt itself.
Our pupils have applauded our suggestion of pretest driving lessons Naas, as they passed the driving test with effortlessness
Flexible Schedules for Your Convenience
We take into consideration the ease of fitting into the busy life of our pupil so they do not miss any of their Naas driving lessons.
Unlike traditional approaches where one needed to get the driving lessons as per the schedule set but the driving school. Today, just give a call, and our instructor will be at your location in no time.
Distance is no more an obstacle on your way to learning the car!
Zealous About Your Goals
You come to us with hope in your eyes to pass the driving test this time. In addition to investing money and time you put your faith in us and we are well aware of this solemn responsibility.
This is why you will find a centre of our driving school to your nearest area in Dublin, our skilled and exceptional instructors will guide you and attest you with every aspect, all this at your convenience.
We Love to See You Ace the Test
All we want in the end is to see your joyful face after you passed the test. This has been possible because of the crafted approach – a result of our years of experience.
The trust that our pupils have exhibited in Naas school of driving till now has been an excellent fuel to extemporise our services each day and provide you with the best.
As far as passing the driving test is concerned here is what we facilitate our pupils that have aided to pass the driving test.
We assure you nothing less than the best driving lesson to get your driving licence!
You are just a step away from getting your driving licence. Just pick up that phone and dial 085 118 1111 and enrol at driving school Naas right away.
Q.
How to choose the best driving school in Naas?
A.
Choosing the best driving school in Naas could be a daunting task. The best way to get the effective result of this search is to know the reviews of the driving school that you have shortlisted. Search the success rate and experience of their past pupils. Before investing time and money knowing well of the driving school you are enrolled in is a necessity.
Q.
What is the cost of driving lessons in Naas?
A.
Well, it varies based on the driving school you have chosen. Ideally, the average cost of these lessons is around €25 to €50 per hour. You can find out about our driving lesson cost, click here
Q.
How many driving lessons should I take?
A.
It is one of the most repeatedly asked questions. Learners are curious about knowing the time frame and money it is going to require which is natural.
The obvious answer to this question is it depends solely on your learning capabilities which are unique to each person. Excluding the 12 EDT lessons, a learner can pass the test with an average count of 30 hours.
Q.
Do I have to be a living in Naas to attempt for my test there?
A.
No, absolutely not! though it could aid for your driving test because of the familiarity of the route, surroundings, junctions and more otherwise you can opt for having pretests in addition to more driving lessonsto become more acquainted.
Q.
How to pass the driving test in Naas on my first attempt?
A.
That is why you should enrol for our driving lessons. Our outstanding instructors will make sure that you have profound skills and knowledge even to attempt the tricked junctions or situations. We are just a call away if your are willing to pass the test at one go.
Why people learn with NDS
Over 70 RSA Approved Professional Instructors
Highest Pass-Rate in Ireland at over 97%
Insurance Discounts exclusive to NDS
Exclusive EDT Online resources to help you
"I met Kevin on the first lesson and was driving a car much too powerful. Kevin advised I change to a smaller car to do the test.. Best decision ever. I passed easy.. His calming way and powerful encouragement left me very focused on the day… Everybody should use Kevin. He's the best there is… I've had a few…."
After failing many times I got in touch and scheduled. Without this instructor I would not have passed. I'm extremely thankful and grateful for all the effort and time in order for me to pass my driving test today. He's excellent at what he does and knows everything inside out honestly. If your looking to pass be sure to get in touch you won't be disappointed.
"I am a 5 star Michelin chef and I know about high standards. I did my EDT lessons and passed first time with this Maestro Kevin.. His technique is superb and his attention to detail is why I passed first time cause that's what I can relate to.. In my world if Kevin was cooking he would be one of the best in the world. Well done to him."
The lockdown and measures set to curb the pandemic come at it's own price. Due to this, the number of fundamental driving activities has been delayed and even at some point halted and now has measurably heightened.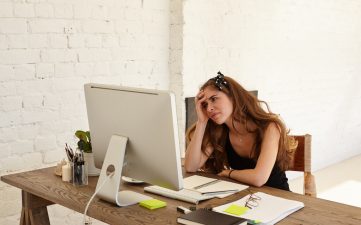 Any driving school can have a fantastic website and all the bells and whistles to lure you in with statements like #1 in Ireland or Irelands leading Driving school.
Enroll In Your Lessons Today
Get Appointment With Qualified Instructors