Getting intimidated by the driving test is nothing new, it is a sign that you lack confidence in your driving skills. It is exactly what our driving lessons aim at, instilling confidence in you by acquiring competence. It brings you a step closer to your dream of owning a license.
Utilizing ADIs Knowledge to Acquire Driving Skills
Most people are sceptical about relying on the instructor as they are a core part of any training process. As a part of regulations, the instructors need to display their proficiency to be on the Road Safety Authority's Register of Approved Driving Instructor. This is why you can rely on our instructors as they are tested and registered.
An apt instructor is the one who tailors the method to teaching based on the person's ability the learning. This is what we ensure you of. Our driving instructor Finglas crafts customized learning method keeping in mind your skills and requirements.
We Provide the Best EDT Driving Lessons Finglas
These lessons are mandatory to ensure that you achieve proficiency in driving for life. Each of the 12 EDT lessons is an opportunity for you to explore your weaknesses and to make them your strength.
It is an opportunity for the instructor to work on developing skills based on your weaknesses, we also have female instructors to provide lessons for the comfort of female learners.
To ensure that you have taken these lessons sincerely, you require to get each lesson signed by the instructor. We make sure that the instructor signs only against the lessons they have provided.
Expert in Pretests Finglas
Pretest driving lessons Finglas are a real deal if you want to pass the driving test in one go.
Getting aware of the route, applying theoretical knowledge, testing you acquired skills, tackling hard junctions, taking practical driving decisions, having a real driving exposure, composing your mental state even when you make mistakes, applying the regulations based on weather condition, getting the hang of tester and what not. This is all that you get when you choose our driving school Finglas.
You are missing out on a fantastic opportunity if you are not making this decision.
The Best Automatic and Manual Lessons
Some fancy driving an automatic car while many have a manual transmission on the top of their priority list.
Choose any of these or both, and we will make sure that you excel in your choice.
Prioritize Your Convenience
Planning to acquire a needed skill means getting the time out of the busy schedule which seems impossible these days. Especially when you need to be on a strict schedule. If you are among those many people who quit the idea of learning because of this reason. Good news! We have got your back with this.
We prefer to give you the ease of choosing a timing that suits your schedule the best. Distance is never going to be an issue as you will find a car at your doorstep waiting to take you to your preferred driving centre. Book a car is all you need to do. Are you worried about the expenses? We would like to inform you that you have got yourself enrolled for the most cost-efficient driving lessons Finglas.
Dedicated To Help You Achieve Your Dream
Your hunt of choosing a driving school Finglas that could aid you to achieve your dream of being able to drive efficiently is ended. What could be a better choice than a driving school which is solely dedicated to making your dreams come true?
Choosing us would be one of the best decisions you have made!
We Love to See You Ace the Test
We get delighted on seeing each of our pupils succeeding and we are grateful that we could be a part of their journey to getting a driving licence
We have seen the joy of passing the driving test in the face of innumerable pupils on our career as one of the best centres providing driving lessons Finglas Dublin since 1992.
The following steps have guided us to give you the desired results
Delaying will do no good, so why not do it right now? You can be surer of your decision of choosing us by the testimonials from our pupils.
Give us a call today at 085 118 1111 or just drop a mail at info@nationaldrivingschool.ie. We are here for you anytime. You can also follow us on our Facebook page for more updates.
Driving Lessons Finglas FAQ
Q.
How do I choose the proven driving school in Finglas?
A.
You research its online reputation. Read reviews for their pupils on the internet. Check for ratings, testimonials, and success rate. The least you can do is to ask friends and family. All these would be more than enough to help you choose the best driving school.
Q.
How much driving lessons can cost in Finglas?
A.
It depends on the driving school. Ideally, these lessons may cost around €25 to €50 per hour. To enquire about our driving lesson cost in Finglas, click here
Q.
How many driving lessons do I need to take?

A.
We have encountered that question a lot. The reason is learners want to know about the amount of time and money they will require for taking those driving lessons.
It may vary based on the individual capacities of learning. Apart from 12 EDT lessons, a learner can pass the test with less than 30 hours of training.
Q.
Do I have to be living in Finglas to take my test there?

A.
Not necessarily! If you are from Finglas then you would have added benefits like the familiarity of the route, surroundings, junctions and more. If not, then you can opt for having a good number of pretests to become more familiar.
Q.
How can I pass the test in Finglas first time?
A.
This is our sole aim, to help you pass the test in the first attempt by providing you with enough driving skills through rigorous training. Just contact us at National Driving School and we will direct you.
Why people learn with NDS
Over 70 RSA Approved Professional Instructors
Highest Pass-Rate in Ireland at over 97%
Insurance Discounts exclusive to NDS
Exclusive EDT Online resources to help you
"I met Kevin on the first lesson and was driving a car much too powerful. Kevin advised I change to a smaller car to do the test.. Best decision ever. I passed easy.. His calming way and powerful encouragement left me very focused on the day… Everybody should use Kevin. He's the best there is… I've had a few…."
After failing many times I got in touch and scheduled. Without this instructor I would not have passed. I'm extremely thankful and grateful for all the effort and time in order for me to pass my driving test today. He's excellent at what he does and knows everything inside out honestly. If your looking to pass be sure to get in touch you won't be disappointed.
"I am a 5 star Michelin chef and I know about high standards. I did my EDT lessons and passed first time with this Maestro Kevin.. His technique is superb and his attention to detail is why I passed first time cause that's what I can relate to.. In my world if Kevin was cooking he would be one of the best in the world. Well done to him."
The lockdown and measures set to curb the pandemic come at it's own price. Due to this, the number of fundamental driving activities has been delayed and even at some point halted and now has measurably heightened.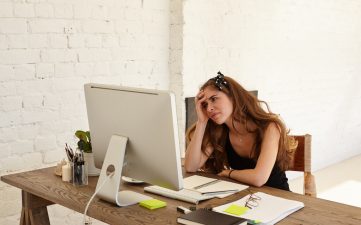 Any driving school can have a fantastic website and all the bells and whistles to lure you in with statements like #1 in Ireland or Irelands leading Driving school.
Enroll In Your Lessons Today
Get Appointment With Qualified Instructors