Before you appear for an actual driving test, you may think of taking a mock driving test. The mock test is quite similar to the actual test and you get the experience of appearing for the real test much before the real driving test itself. The test helps you identify the areas that need improvement the most.
If you are opting for mock test lessons, it is better to start a couple of weeks before your actual driving test to get enough time to practice and get better results.
Some people are nervous to take a driving exam and for them mock driving lessons Dublin can be beneficial.
You can get a mock driving lesson by sitting beside a colleague of the regular driving instructor to take the exam. Also, you can appear for a mock test with the same driving instructor sitting beside you to watch you drive. You can have another person sitting in the backseat to watch you drive. It helps you have many eyes watching you drive and get the feeling of the actual driving exam.
What exactly is a Mock Driving Test?
Once the driving instructor feels your driving is at a point where you can appear for a test, he/she will conduct a mock test. It will help you gain some experience for the actual test and you will get to know what you can expect from the real test on that particular day.
Our mock test Dublin driving instructor at National Driving School will start with the lesson just the way the examiner does. He will start by explaining what the test is like, what are the points you are evaluated on, and what you are supposed to do while driving.
Your driving instructor will conduct the mock test in areas that are close to your selected test center as one of the familiar routes you practice could be the exam location for the real test.
Should you go for a mock driving test?
The main objective of some mock tests Dublin is to help you be ready for the actual exam. It helps you prepare yourself for what is expected from the examiner on the actual test. The test will enable you to get ready for test conditions and once you are prepared you will get more confidence for the real test.
The driving lessons are made to sail you through a journey where you start as a beginner who tries to gain control over clutch to a super confident driver who can easily finish all manoeuvres even with closed eyes (of course you are not going to do that).
Well, even if you have the right skills doesn't mean that you are all set for the driving exam. It means without getting the sense of the driving test format, you will not get to know about it.
So, a mock driving test is the best method to get practical experience on what is expected on exam day.
Getting to know about the format of the driving test not just helps you clear the test but also helps you eliminate the nervousness you may have before the test.
One of the main reasons that many learners do not pass the driving test is due to nervousness. Once you are aware of what is expected in the test, you will feel confident.
Your driving instructor will make the mock test appear like real test to help you gain confidence before the actual test.
What would be the mock test like?
A mock test can be equally challenging as a real test, so make sure you are thoroughly prepared. You can expect the following for the test
Overall evaluation of your driving skills.
Assess your competence at implementing standard manoeuvres which include pulling over properly to the side of the road and reverse parking.
Feedback from the driving instructor
How long does it take to finish a mock driving exam?
Mostly, a mock test Dublin is conducted by your regular driving instructor. The test will be at the test centre and will continue for 40 minutes (just like your normal test would) and may include an official exam route just as in a real test.
The mock test will have
Different traffic conditions
Different types of roads
An emergency stop
manoeuvres
" show me tell me" questions
What is the role of your driving instructor on the day?
Certainly, your driving instructor is not a trained examiner, but they have experience with multiple driving tests and years of experience. They will try to guide and instruct you in the best possible way – just like a qualified examiner would do.
Your instructor may remain silent during the test. But, not all examiners will remain silent. But, it will help you drive in silence as some students feel that silence hits hard.
After the test is over, the driving instructor would offer feedback and result to help you know how you can improve.
What is the model of the mock driving test?
"Show me, tell me" questions
By this time, you must be familiar with this section of the driving exam. These questions will assess your basic knowledge of your vehicle.
The examiner asks you "tell me" question before you start to drive. These questions would be like
How would you know if the breaks are working properly before you start your journey
Show me question would be asked after you start driving like
Can you show how will you switch ON the dipped headlights?
It is better to practice "show me & tell me" questions so that you get the answers correct.
Evaluating the driving skills
Just like your real test, your driving instructor will ask you to drive on roads near the test centers you have chosen and you should be quite familiar with those routes by now.
They include a range of road types, features which include anything from dual carriageways, and multi-lane roundabouts to complex one-way systems.
You may be asked to drive in crowded urban areas as well as quieter areas. It is done to test you in various traffic conditions to check your driving skills with speed awareness and dangerous situations.
All through this twenty-minute drive your driving instructor would try to get into the shoes of the examiner and ask you to pull over frequently to test your driving knowledge skills to park & move off securely.
Your driving instructor will track your control over the vehicle with road positioning and steering.
What if you couldn't pass a mock driving test?
In case you do not pass a mock driving test with your regular driving instructor or his colleague, you will not be able to pass the actual driving test based on the same faults.
So, try to take enough driving lessons in areas where you practiced and failed during a mock test. if you cannot spare much time, you can postpone the driving test.
Still looking for a reliable Driving School?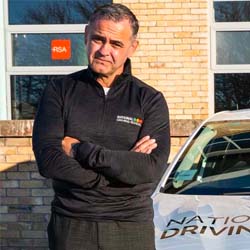 Here at National Driving School we are positioned to take you and your driving needs to the next level.
We have elevated ourselves to become a household name and the leading provider of driving lessons in Dublin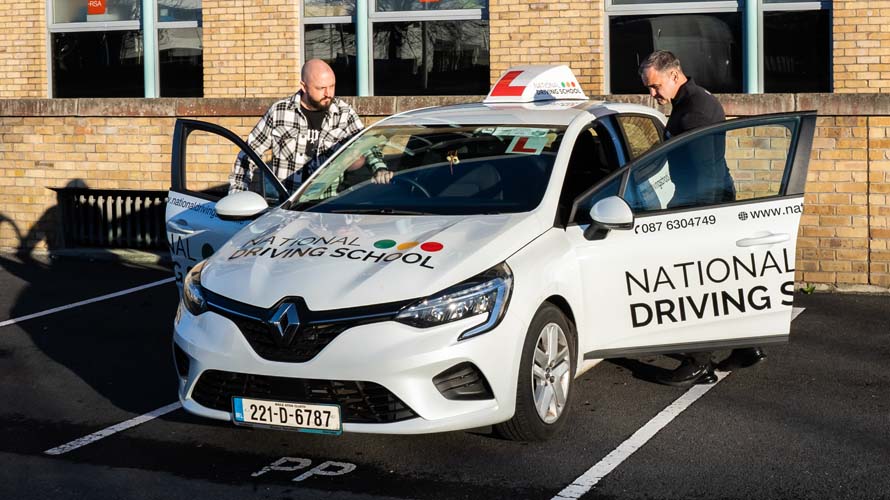 Why Choose National?
Arrive on time, Everytime
Pick-up & Drop-offs
Clean & Modern Cars
Flexible Booking Times
Fully Qualified Instructors
Find out more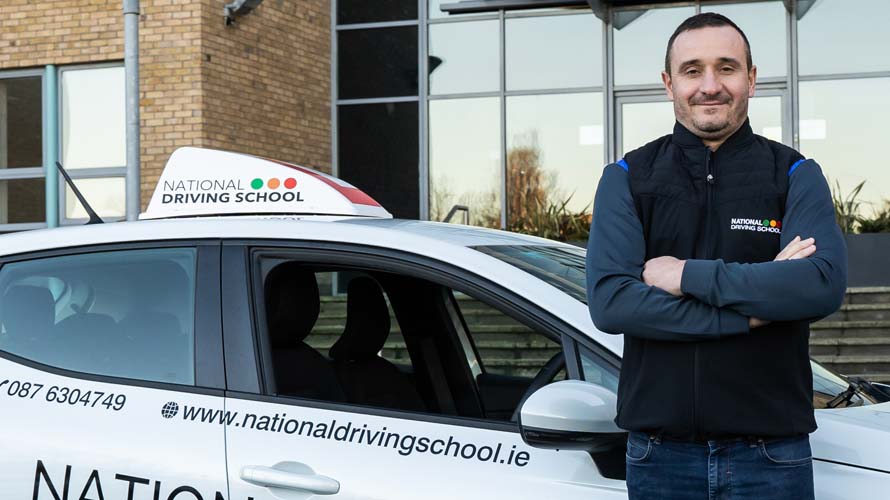 Need Help?
If you need any help choosing lessons or general questions you can get in touch.
30 Years Experiance
Male & Female Instructors
Contact Us