How to Get Started Driving
Steps you need to know before starting Driving Lessons
Now that you have decided to appear for your driving test and want to get your driving license but are not aware of the basic rules, the process you need to go through, requirements for it and how to prepare for your tests, then we have the complete guide for you so that you don't skip any important step.
If you want to invest your money, time and hard work at the right place then, National Driving School is the best choice in Dublin to start your driving lessons and guidance at each step, right from preparing for the theory test to getting your driving lessons.
With expert guidance and excellent lessons delivery, we will keep you at ease in this whole process and ensure your success in the driving test.
A complete Guide for Beginners
Those who have just thought of getting driving lessons but are not aware of the necessary steps, after reading our complete step-by-step guide you won't be left with any confusion.
1. After turning 17, prepare for the theory test
Prepare for the theory test after you turn 17. To know what to prepare and how to get started, you can rely on National Driving School which will provide you with the complete knowledge of basic lessons that you need to prepare.
You will be provided with the most important and frequently asked questions to prepare.
2. Apply for the theory test
You can apply for the theory test either by the online form or post. If you need any help for the application, we will provide you with the instructions to follow.
3. After passing the test, apply for the learner's permit
Learner's permit can be applied online or by taking a form from any local National Driver national Service (NDLS) and they will take care of your application.
4. Get your car ready with taxation and insure your car for lessons
For the driving lessons and giving the driving test, you need to have the car which is insured and has updated tax documents. If you feel that the documentation is not complete for your car or you might get into trouble then you can book your car from our nearest centre and start your driving lessons. Even for the driving test, you can book a car from the National Driving Centre for your convenience.
5. Start the course to clear 12 EDT lessons
Before giving the final driving test, all the EDT lessons mentioned by the RSA are to be completed under the supervision of a qualified ADI instructor. You need to have a logbook with you in which your instructor marks each lesson when you learn them thoroughly within the period of 6 months as the learner's permit is valid for only this time period and after that it gets expired. If it happens then you will have to apply for it again. So we make sure that you get your license within 6 months.
With NDS, you will be provided with the certified instructors and friendly sponsors with a customized plan for you as every person is unique. You will also be given complete knowledge of the road signs and other rules and regulations of the road for the theory test.
6. Apply for your driving test
Now you can apply for a driving test but you need to make sure that you learn and complete the 12 EDT lessons before appearing for the test as it is the mandatory condition. You can hire a car for the test from our centre as all our cars are highly maintained, insured and have complete tax documents and you would not get any problem with it.
7. Enroll for the pretests for final practice
Practicing and polishing your skills before the driving test is very important. It will give you the real time experience of the test course and you will get ready to face any upcoming challenge during the test.
We have specially planned evaluation cum improvement assessment in the pretests where you will be explained about your weak points and also help you improve it as soon as possible to get proficient in it.
8. Appear for your driving test
With our pretest, you will have confidence to do better as you would have already practiced everything with all the difficult routes and roads. So now you will be appearing for your test then don't forget to check your car documents and if you have any doubt with it then get your car booked from us for the test.
9. After clearing the test, apply for full driving license
When you will pass the test, the tester will provide you with a certificate of competency stating that you have cleared your driving test. This certificate will be the proof of your test clearance.
To get your driving license, you need to take this certificate to a nearest NDLS centre and you can exchange this certificate with your driving license. This certificate is valid for two years and if you fail to exchange it with your license, then you have to appear for the driving test again.
So make sure that you get your driving license as soon as possible.
10. Get advanced training lessons with us
Even if you have got the license, you can still opt to get advanced training lessons to enhance your skills and practice much to fine-tune your skills to the best possible extent.
We are sure that all your doubts must be clear by now.
So now that you are ready to begin with your driving lessons, Let's get started and take your lessons from NDS.
"I met Kevin on the first lesson and was driving a car much too powerful. Kevin advised I change to a smaller car to do the test.. Best decision ever. I passed easy.. His calming way and powerful encouragement left me very focused on the day… Everybody should use Kevin. He's the best there is… I've had a few…."
After failing many times I got in touch and scheduled. Without this instructor I would not have passed. I'm extremely thankful and grateful for all the effort and time in order for me to pass my driving test today. He's excellent at what he does and knows everything inside out honestly. If your looking to pass be sure to get in touch you won't be disappointed.
"I am a 5 star Michelin chef and I know about high standards. I did my EDT lessons and passed first time with this Maestro Kevin.. His technique is superb and his attention to detail is why I passed first time cause that's what I can relate to.. In my world if Kevin was cooking he would be one of the best in the world. Well done to him."
The lockdown and measures set to curb the pandemic come at it's own price. Due to this, the number of fundamental driving activities has been delayed and even at some point halted and now has measurably heightened.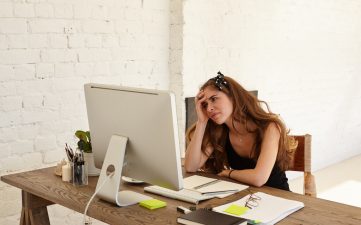 Any driving school can have a fantastic website and all the bells and whistles to lure you in with statements like #1 in Ireland or Irelands leading Driving school.
Enroll In Your Lessons Today
Get Appointment With Qualified Instructors