EDT Driving Lessons Dublin
National Driving School
"Known for having the best Instructors in Dublin"
EDT Driving Lessons Dublin
What are the 12 EDT Driving lessons Dublin?
The 12 Essential Driver Training (EDT) driving lessons are guidelines that enable an individual to know and understand the rules and regulations of road safety. Before you commence your training, you should check that your instructor is up to date approved to carry out the 12 EDT lessons and that he/she holds an RSA approval. One can, however, opt to take more driving lessons depending on his/her needs. Always make sure that you have a car or you have hired a car that is simple and that you are familiar with.
For you to get a driving license, you have to take the mandatory 12 Essential Driver Training (EDT) driving lessons. The national driving school has been operating for the past 25 years with test centers in Dublin and the surrounding counties. You can get the best quality training from their branches in Dublin include Blanchard town, Church town, City west, Clondalkin, Finglas, Naas, Saggart, Rathcoole, Terenure, and Tallaght.
The lessons take approximately two weeks with each EDT lesson consuming an hour each, the 12 EDT lessons require 12 hours. However, one requires to practice on a daily basis with the supervision of an Approved Driving Instructor (ADI) or a sponsor or both. Sponsors can be chosen by an individual or allocated to an individual by their Approved Driving Instructors (ADI) or the driving school that they have signed up to, for their driving classes.
The sponsor that you choose should be:
Why do I need the 12 EDT Driving lessons Dublin?
Who needs to complete the 12 lessons?
The prices of the 12 EDT lessons vary depending on the number of hours that you want to take for the during courses and also the nature of the driving course as shown in our Detailed Pricing Page Here.
The 12 EDT lessons are discussed below in accordance with the Road Safety Authority (RSA) syllabus.
What is the Road Safety Authority (RSA) 12 EDT driving lesson logbook ?
When going for each lesson, a learner is required to bring with him the RSA 12 EDT driving lesson notebook as it contains all the comments from the ADI and the sponsor who have guided you through the previous lessons and the progress that you have made as an individual. The RSA 12 EDT driving logbook is issued to the learner by the Approved Driving Instructor during the start of the first EDT lesson.
After the completion of the 12 EDT lessons, the ADI stamps the relevant section of the book to show completion and he/she records information in the logbook indicating if you met the objectives of each lesson and how competent you are.
The ADI can only sign and comment on lessons that he/she has instructed. Under any circumstances that you opt to change an ADI, he/she cannot sign on lessons that you previously took under the aid of another ADI.
This ensures that all ADI's take responsibility in the lessons they teach and that they can be held accountable in case of any incident.
In an incident where your RSA logbook gets lost, you should report to the Gardai, before obtaining a duplicate log book from your ADI. The waiting period of obtaining the duplicate logbook can be long, thus one is required to ensure his/her logbook is safely kept as it also plays a major role when you are acquiring your driver's license.
Benefits of enrolling with the National Driving school Dublin
For one to undertake a driving test, it will cost them €85 to €152 as indicated in table 1.2 below.

CPC Driving Test (Bus And Truck Category)

Part 1 €120
Part 2 €32

Both Part 1 and Part 2 €152

One can apply for the test online, and make payments online using your visa or master credit card or a valid debit card, you will also need a valid email address. You can also opt to download the forms online, then submitting them through the post office. Alternatively, you can get the forms from your nearest library or from any motor tax office.
To know more and to get the best driving instruction, please call us on our number (085 118 1111) or you can fill our quick form or email us at info@nationaldrivingschool.ie and we will get back to you immediately or visit www.rsa.ie.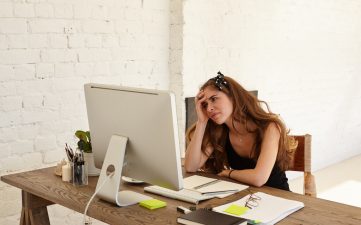 Any driving school can have a fantastic website and all the bells and whistles to lure you in with statements like #1 in Ireland or Irelands leading Driving school.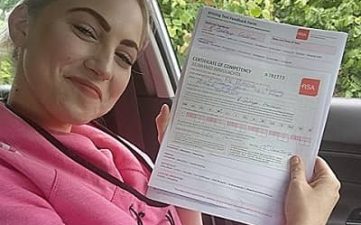 In case you are wondering that while driving, what does a continuous vibration in the steering indicates, keep reading as we will discuss the issue in depth through this article.
The #1 Recommended National Driving Lesson Provider…