EDT Driving Lessons Dublin
What is EDT Driving Lessons?
It is a very crucial training if you want to become a professional driver because those who want to ace the driving test. You must learn and complete the 12 EDT lessons to obtain a driving license.
The favorable aspect of this is that you can apply for your driving test online before you start your 12 driving lessons but your driving test will not be scheduled before you take all the EDT lessons. This allows you the advantage to make sure you complete the course before appearing for your final driving test.
The EDT sessions need to be completed with an ADI (Approved Driving Instructor) or a sponsor or both. You don't need to have your sessions with a stranger even though sponsors are assigned by the RSA because you can choose your sponsor and have your driving test. But before you do, you must check whether your sponsor is approved by RSA and update their certification.
An edge you can get with NDS is that you don't need to worry about getting a right trainer when you're not sure of their RSA approval because we have the record of all our instructors and all of them are certified and approved by RSA. You can get one assigned to you on request.
Also, you need to have an EDT logbook with each candidate before starting the sessions.
Still not sure if you need 12 EDT Driving lessons? This is why you do:
Who needs to complete the 12 lessons?
When it comes to the cost, the prices of the 12 EDT lessons vary depending on the number of hours that you want to take for the courses and also the nature of the driving course as shown in our Detailed Pricing Page Here
The 12 EDT lessons are discussed below in accordance with the Road Safety Authority (RSA) syllabus.
Why must you get a Road Safety Authority (RSA) logbook for your 12 EDT driving lesson?
Your logbook is highly essential since it's needed whenever you're going for each lesson, as it's required to come with you on each RSA 12 EDT driving lesson. The notebook contains all the comments from the ADI (assigned instructor) who have guided you through the previous lessons and the progress that you have made as an individual.
The RSA 12 EDT driving logbook is issued to the learner by the Approved Driving Instructor during the start of the first EDT lesson.
After the completion of the 12 EDT lessons, the ADI stamps the relevant section of the book to show completion and he/she records information in the logbook indicating if you met the objectives of each lesson and how competent you are.
The ADI can only sign and comment on lessons that he/she has instructed. Under any circumstances that you opt to change an ADI, he/she cannot sign on lessons that you previously took under the aid of another ADI.
This ensures that all ADI's take responsibility for the lessons they teach and that they can be held accountable in case of any incident.
In an incident where your RSA logbook gets lost, you should report to the Gardai, before obtaining a duplicate logbook from your ADI. The waiting period of obtaining the duplicate logbook can be long, thus one is required to ensure his/her logbook is safely kept as it also plays a major role when you are acquiring your driver's license.
Why should you Enroll for your EDT with National Driving School Dublin?
Frequently Asked Questions(FAQ)
Our Driving students in attempt to gain more clarity has frequently asked the following questions;
A.
EDT is a short abbreviation for Essential Driver Training which is now a mandatory training course for every Driving Student. The EDIT teaches basic driving skills to learner car drivers and its importance cannot be overemphasized lately.
Q.
Is the EDT lesson for every Driving Learner in Ireland?
A.
Yes, it is mandatory for everyone who has a learner's permit.
Q.
Does the National Driving School Provide ADI for students?
A.
Yes, our certified and RSA approved Driving Instructors are always available for you to choose one as your ADI


Q.
Am I eligible for EDT?
A.
If you are 16 years and above and have been given a learner's permit after enrolling for driving lessons in Dublin you are Eligible. Most especially if you wish to acquire a Driving Licence.
Q.
Do I need all 12 EDT lessons?
A.
Even though the 12 EDT lessons are required by law to be completed for every Driver who was issued a Driving Learner Permit on or before April 2011, you need the 12 lessons to check your improvement as a Driver.
Q.
Does my EDT lesson permit expire?
A.
No, once you've completed your EDT lessons there is no rule for anyone to repeat it.
"I met Kevin on the first lesson and was driving a car much too powerful. Kevin advised I change to a smaller car to do the test.. Best decision ever. I passed easy.. His calming way and powerful encouragement left me very focused on the day… Everybody should use Kevin. He's the best there is… I've had a few…."
After failing many times I got in touch and scheduled. Without this instructor I would not have passed. I'm extremely thankful and grateful for all the effort and time in order for me to pass my driving test today. He's excellent at what he does and knows everything inside out honestly. If your looking to pass be sure to get in touch you won't be disappointed.
"I am a 5 star Michelin chef and I know about high standards. I did my EDT lessons and passed first time with this Maestro Kevin.. His technique is superb and his attention to detail is why I passed first time cause that's what I can relate to.. In my world if Kevin was cooking he would be one of the best in the world. Well done to him."
The lockdown and measures set to curb the pandemic come at it's own price. Due to this, the number of fundamental driving activities has been delayed and even at some point halted and now has measurably heightened.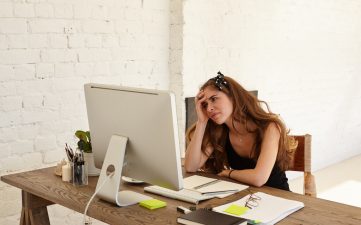 Any driving school can have a fantastic website and all the bells and whistles to lure you in with statements like #1 in Ireland or Irelands leading Driving school.
Enroll In Your Lessons Today
Get Appointment With Qualified Instructors