A driving test candidate must be able to sufficiently prove that they have the requisite knowledge, skills and appropriate disposition to use the public motorway safely and responsibly.
In demonstrating the above skills, the applicant must conduct himself in the best possible way while ensuring compliance with all relevant regulations.
The RSA determines these standards by conducting the Driver Theory Test and grading it accordingly to reflect the expertise of the candidate.
The Driving Test Grading Process
To grade the applicant's test, driving testers will use guidance from their supervisor, together with their professional training experience to assist them in deciding, first, what importance to attach to an applicant's fault and after that, whether or not it should be recorded under any of the following standard headings:
Grade 1 fault: – Minor fault
Grade 2 fault: – More serious fault
Grade 3 fault: – Dangerous or potentially dangerous fault
Sometimes, a tester will only consider a candidate's fault to be of such nature that doesn't warrant a record.
A candidate will be deemed to have the test when he incurs any of the following:
One or more Grade 3 faults
Four of the same Grade 2 faults for a single aspect
6 or more Grade 2 faults under the same heading
9 or more Grade 2 faults overall
In any case, a fault in the Grade 1 does not bear any effect
Rules or Checks
Not answering 3 questions or 3 incorrectly answered questions might result in a grade 2 fault.
'Checks' faults are applied in relations to the Seatbelt, Doors, Mirrors, Seat or Head restraint adjustments and might affect your final records.
Other faults
Here is a list of other factors that will result in faults for any in appropriation or ignorance during the test.
Position on the straight/on bends
Position at cross-junctions
Position in traffic lanes
Position at roundabouts
Position turning right or left at junction
Position stopping
Position following
Observation faults
At National Driving School Dublin we will make sure that you are trained in all aspects and fine-tune your skills so that you don't forget every single detail and give your best during the test.
Local Driving Lessons
If you are at the beginning of your learning to drive journey we have a team of driving instructors in some of the most popular locations in Dublin to kick start your driving.
Still looking for a reliable Driving School?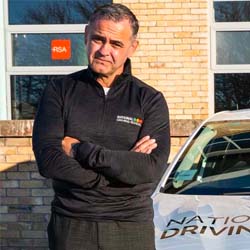 Here at National Driving School we are positioned to take you and your driving needs to the next level.
We have elevated ourselves to become a household name and the leading provider of driving lessons in Dublin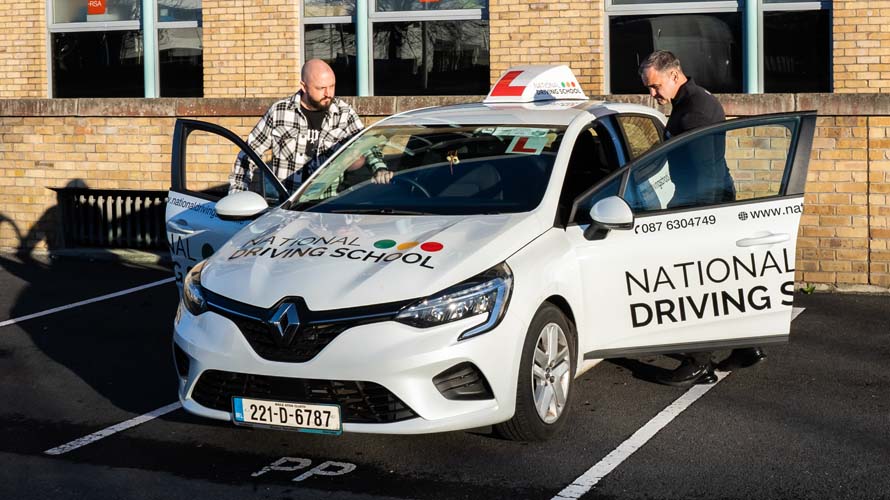 Why Choose National?
Arrive on time, Everytime
Pick-up & Drop-offs
Clean & Modern Cars
Flexible Booking Times
Fully Qualified Instructors
Find out more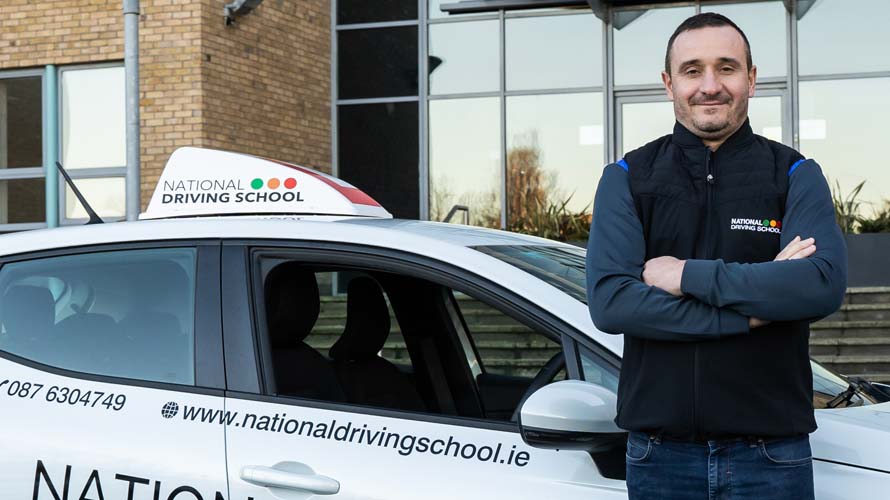 Need Help?
If you need any help choosing lessons or general questions you can get in touch.
30 Years Experiance
Male & Female Instructors
Contact Us