Known for having the best Instructors in Dublin
Failed your driving test
Daily, we get many calls from pupils who have just failed their driving test in one of the Dublin Test Centres. Of course they mainly blame everything else bar themselves and do not understand the reason. When we ask about taking any pretest lessons, they generally say "Yes I did an hour before because I'm driving 10 years" or "I was meant to but just couldn't get the time off work" and the excuse list is endless.
From the Tester being horrible to not seeing an amber light, waiting for the green arrow at the filter lights or driving too fast in the housing estates, other potential reasons could be –
Driving Test structured layout
You see the driving test has a structured layout that when you know what it is then it's simple to pass. This cannot be achieved watching online videos or attending a 1 hour lesson before the day of the test.
The tester has got a certain amount of time allocated for your driving test. Therefore they need to get you out onto the road and reach a predesignated route or location and assess your competency and profile about your driving based on your skills. They assess your ability to react to the situations as they arise. They need to see that your observational ability is going to be enough and keep you safe. They need to be sure that your position is at all times correct on the straight path and while turning left or right.
They check whether you obey road markings and traffic signs, whether you use your mirrors sufficiently and before signalling, how you overtake safely and how your roundabout works and so on.
It's your job to show the tester that you know exactly how to drive by showing them that you are at ease to drive alone based on what type of driving you present on the day. If you have prepared sufficiently with National driving school then passing is straight forward, If you have had poor instruction or no lessons at all then you are just wasting your time and money even presenting in the first place.
Contact us on notification
The way to properly prepare for your driving test is to start getting your pretests as soon as you get notification of the driving test which will be 4 to 5 weeks prior, then you should contact your instructor informing them about the test date. Book an assessment lesson so we can establish your overall driving level and advise what way to proceed forward.
Junction prioritisation is where you get the 4 parts of the junction correct. M.S.P.O Mirror, Signal, Position and Observation. Getting this right is crucial to getting 0 marks at a junction.
We will give you a demonstration drive on how the tester will speak to you, how he would expect you to reverse around the corner. Basically we guide you through until you are perfect and ready to pass and this is not a 1 hour work. It could be 2 to 5 hours depending on your initial level. One thing is for sure that if you prepare using our pass packages as can be seen then you will not fail.
Failed in a different driving school?
We receive multiple messages from people who have failed elsewhere. Unfortunately, they didn't do their research right and got a below par service and paid the price. However, get lessons with us and then see why we have such a reputation. Don't waste your hard earned money, spend it wisely and place your trust in us to get you passed that test for the first time.
"I met Kevin on the first lesson and was driving a car much too powerful. Kevin advised I change to a smaller car to do the test.. Best decision ever. I passed easy.. His calming way and powerful encouragement left me very focused on the day… Everybody should use Kevin. He's the best there is… I've had a few…."
After failing many times I got in touch and scheduled. Without this instructor I would not have passed. I'm extremely thankful and grateful for all the effort and time in order for me to pass my driving test today. He's excellent at what he does and knows everything inside out honestly. If your looking to pass be sure to get in touch you won't be disappointed.
"I am a 5 star Michelin chef and I know about high standards. I did my EDT lessons and passed first time with this Maestro Kevin.. His technique is superb and his attention to detail is why I passed first time cause that's what I can relate to.. In my world if Kevin was cooking he would be one of the best in the world. Well done to him."
The lockdown and measures set to curb the pandemic come at it's own price. Due to this, the number of fundamental driving activities has been delayed and even at some point halted and now has measurably heightened.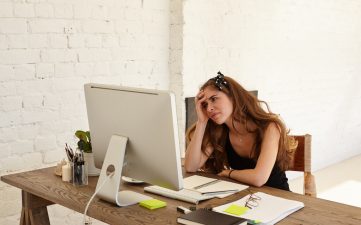 Any driving school can have a fantastic website and all the bells and whistles to lure you in with statements like #1 in Ireland or Irelands leading Driving school.
Enroll In Your Lessons Today
Get Appointment With Qualified Instructors