The driving test centre in Tallaght is one of the easiest Centres in Dublin in which to pass your test. We know because we have been here for 30 years. Your job is to find out why our driving school excels over all the others. We get many Pupils switching back to our school after realising they made a mistake trying a cheaper option. Dont make the same mistake. Read on and see why we are the obvious choice for your driving lessons in Tallaght
Top Rated Driving Lessons Tallaght
Our chase of perfection has been a catalyst to make us one of the best driving school in Tallaght. Driving lesson is the first and most important step to not just to get the licence but also develop a skill set for life. We focus on scrutinizing your driving skills to let you know where you are going wrong. This is what our pupils have appreciated by getting driving lessons from our instructors.
In Hunt of Finding Best ADI in Tallaght?
Good news! you have landed at the right place. Getting the driving lessons and getting it from a tested and registered instructor, this where the real difference lies.
Approved Driving Instructors are the ones who have been certified by the RSA for their proficient capabilities of providing driving lessons.
We assure you of providing ADI who will guide you through your learning process. This will instil the confidence of being trained by an expert professional who you can rely on. To address the comfort of the female learners our centres are provided with female driving instructors Tallaght.
Pretests Are Vital
Pupils often say after attempting the driving test that they would have done it if they had one more chance. This is what pretest are for, to give you a chance of knowing what your driving test will be like.
Our pretest driving lessons Tallaght will give you an opportunity to be aware of the route, regulations, apply the theoretical technicalities, decision making and more. The consequence of this would be confidence and passing the test in the first attempt itself.
Want To Get Best EDT Driving Lessons Tallaght?
EDT – Essential Driving Training a mandatory training programme for all learner drivers. This programme consists of a series of 12 lessons that are also to be recorded in the logbook provided.
ADI can only sign against the lesson they have given. This is how this programme makes sure that you do not bail on any of these lessons. This lesson enables the learner drive to improve their skills and work on their efficiency.
We at National Driving School with the RSA approved driving instructor Tallaght provide you accurate guidance with this programme. Not two persons have the same ability of learning, so we ensure customization by providing learning based on your sole requirements, need for improving and skills.
Vanquish Distance Hurdles from Getting Driving Lessons Tallaght Dublin
Want to disregard the fact that you are too far from the driving school Tallaght? Not just Tallaght any centre in Dublin now no harder to reach. Book a car to the centre of your choice as per schedules timing and voila! Here you are getting the accurate driving lessons under the guidance of our best instructor.
Driving Lessons with Flexible Schedule
Lives had gotten so much busy lately that sometimes it feels impossible to take out time from the busy schedule for tasks like taking driving lessons. What if you can schedule the driving lessons at your convenience? With National Driving School you can, not just schedule the driving lessons but pass them on the first attempt!
Committed To Nurture Best Driving Skills in You
Not just getting the top class driving school, best driving lessons, or training with driving instructor Tallaght is enough if all they cannot provide with the required skills necessary for driving a car precisely. This the reason we focus on reinforcing your skills, which is only feasible when the pupils are exposed to real-time scenarios, track and decision making.
We Love to See You Ace the Test
All that matters, in the end, is a pupil's satisfaction with the decision of choosing us for their driving lessons.
Satisfaction comes from getting what they hope for, we have spent each day since 1992 to give you the top class services. Here we are with the honour of being the best driving school in Dublin, overwhelming with the trust our pupils have manifested in us.
We have crafted a perfect process that enables you to pass the driving test on the first attempt and it includes
We assure you nothing less than the best driving lesson and satisfaction.
What are you waiting for? Take the first step toward clearing the driving test. Just give us a call or contact enquire more about the driving lessons.
Driving Lessons Tallaght FAQ
Q.
How do I choose the best driving school in Tallaght?
A.
One of the most effective ways to choose a driving school is to research its online reputation. Read reviews for their pupils on the internet. Check for ratings, testimonials, and success rate. You can always ask friends and family.
Q.
How much driving lessons can cost in Tallaght?
A.
It solely depends on which driving school you have chosen. Ideally, these lessons may cost around €25 to €50 per hour. You can enquire about our driving lesson cost, click here
Q.
How many driving lessons do I need?
A.
It is one of the most frequently asked questions. This gives them a clear picture of the time and money they will need for taking the driving lessons.
Well, it varies. The lessons or time taken by each learner to achieve proficiency differs due to different learning abilities. Apart from 12 EDT lessons, a learner can pass the test with an average count of 30 hours.
Q.
Do I have to be a resident of Tallaght to attempt for my test there?
A.
No! though it could be a great help for your driving test because of the familiarity of the route, surroundings, junctions and more. You can always opt for having a good number of pretests to become more familiar.
Q.
How can I pass the driving test in Tallaght on my first attempt?
A.
Leave that on our training programme. We will make sure that you acquire enough driving skills to pass the test that too at your first attempt. Just contact us at National Driving School and we will guide you.
Why people learn with NDS
Over 70 RSA Approved Professional Instructors
Highest Pass-Rate in Ireland at over 97%
Insurance Discounts exclusive to NDS
Exclusive EDT Online resources to help you
"I met Kevin on the first lesson and was driving a car much too powerful. Kevin advised I change to a smaller car to do the test.. Best decision ever. I passed easy.. His calming way and powerful encouragement left me very focused on the day… Everybody should use Kevin. He's the best there is… I've had a few…."
After failing many times I got in touch and scheduled. Without this instructor I would not have passed. I'm extremely thankful and grateful for all the effort and time in order for me to pass my driving test today. He's excellent at what he does and knows everything inside out honestly. If your looking to pass be sure to get in touch you won't be disappointed.
"I am a 5 star Michelin chef and I know about high standards. I did my EDT lessons and passed first time with this Maestro Kevin.. His technique is superb and his attention to detail is why I passed first time cause that's what I can relate to.. In my world if Kevin was cooking he would be one of the best in the world. Well done to him."
The lockdown and measures set to curb the pandemic come at it's own price. Due to this, the number of fundamental driving activities has been delayed and even at some point halted and now has measurably heightened.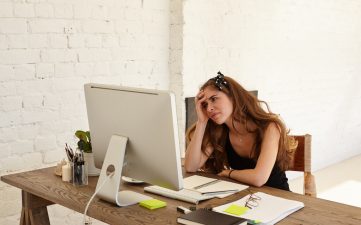 Any driving school can have a fantastic website and all the bells and whistles to lure you in with statements like #1 in Ireland or Irelands leading Driving school.
Enroll In Your Lessons Today
Get Appointment With Qualified Instructors