Known for having the best Instructors in Dublin
Introduction National Driving School In Drogheda
Driving in a well-structured society is taken with the highest order of seriousness. Drogheda is not an exception in this light. While there are quite a number of driving schools within Drogheda who claim to be on top of their game, it is crucial that you look out for some essential things whenever you want to choose your driving lesson instructor.
1.    Does your instructor know about the area?
2.    How experienced is your instructor?
3.    Is the instructor understanding, patient and polite?
4.    Does the instructor take his time to clarify things?
5.    What preferences do you have for an instructor?
Driving lessons Services we offer in Drogheda
Best Driving Lessons Drogheda
At the national driving school in Drogheda, you can be sure to get the best driving test cars, guaranteeing that you won't have to contend with malfunctioning car during your driving test session. This is because the vehicles are consistently serviced regularily.
EDT Driving Lessons Drogheda
The national driving school in Drogheda presents students with a relaxed and respectful approach to basic and advanced driving drills. The flexible nature of their driving drills is a major factor that contributes to their outstanding reputation.
Pre-test Lessons Drogheda
In the course of a driving pre-test, it is very important to know what you are being tested on. The tester has a list of qualities on which your test is going to be based as an assessment scheme has been prepared based on this.
It is what you show the tester from your driving that informs him if you are good enough to stay behind the wheels on your own or the other way round. To this end, it is important that you know what the tester's assessment is based on. This is a part of what you get at the national driving school in Drogheda. You would have full access to details of what the testers marking scheme would look like.
Car Hire For Driving Test Drogheda
We have recognized over the years that the quality of the cars used in the training process has a direct bearing on the performance of students during the testing process. The good condition of cars used for testing passes a positive vibe to the tester. Also, it gives the student a boost of confidence in the course of the test. This will surely contribute to the success of our students.
Automatic Driving Lessons Drogheda
We are well aware of the fact that we live in an ever-evolving world. Hence, the need to keep up with new trends in our field. For example, people now seek to purchase cars with automatic gear.
Therefore, there has been a noticeable increase in demand for an automatic driving lesson, and we pay much more attention to this aspect of our driving lesson.
Before taking the actual driving test, students need not be good with basic driving drills alone, but they also need a tangible measure of confidence to show the tester that they have got what it takes to go behind the wheels without supervision.
To do this, a prototype of the actual driving test is given to the students. This gives them to make all their mistakes and work on them to perfection before they set out for the big stage where it counts.
What all does National Driving School offer for Learner Drivers
Why would you choose us as your driving school?
We understand that there are different reasons why people apply to drive schools. So; we strive hard to ensure that all essential training needs of potential drivers are met. Whatever reason you decided to go to a driving school, you can be certain to find answers in our services.
Highest Driving Test Pass Rate in Drogheda
The great level of success of past trainees is a testimonial to the quality of the driving drills offered here. You can't afford to settle for less.
Specially Devised Pre Tests That Work
Pre-tests are designed to help trainees pass the main test with ease. The pre-tests to be taken by trainees are carefully crafted to mimic the main test as much as possible, thereby instilling trainees with a high level of confidence.
EDT Automatic Driving Lessons Drogheda
Essential driver training lessons are mandatory lessons drivers must take to improve their driving. To make this effective. A driver is assigned to an individual for an hour session. It is vital that the training matches the same level from the beginning.
What do the lessons cover?
Pre-Test Automatic Driving Lessons Drogheda
It is not uncommon to have drivers who have been behind the wheels for years but have never taken a driving test. While they may seem good for everyday driving, the little things that matter, such as the proper use of mirrors, gears, and other components can be checked and corrected to improve driving.
Automatic Driving Test Car Hire Drogheda
There are a high number of automatic vehicles in the streets of Drogheda. No thanks to the ever-increasing demand for automatic cars. This is obviously due to the ease of usage it offers. A good number of people prefer automatic driving lessons in Drogheda.
How to obtain a learner permit
You can acquire a learner permit after passing a driver theory test.
No.1 for Driving Lessons in Drogheda
All Our Instructors Are RSA Approved
You can be certain to be in the hands of instructors that have been approved by the road safety authority when you train to drive with us. Trainers are checked after every two years to ensure that they still meet up with the current standard to be attained by instructors.
We Can Provide Both Automatic And Manual Driving Lessons
While there is a steady rise in the use of automatic automobiles, there is still a vast amount of manual users on the road. We recognize this fact, and as a result, we take both types of users seriously. Hence we offer both automatic and manual driving lessons.
We Have Both Male And Female ADI Approved Driving Instructors
Some are gender specific in choosing their driving instructors for personal reasons that vary from person to person. Hence we leave trainees with a choice of what the gender of their instructor would be.
We Have Been Teaching In Drogheda Over The Last 12 Years
You would definitely agree that 12 years is a long time. In fact, it is long enough to know what all that is required to pass a driving test. This has helped in giving us a steady growth over the years.
Our Success Rate Is One Of The Highest In Drogheda
Like they always say, numbers don't lie. Our success rate over the years has been acclaimed to be steady both by internal and external observers in Drogheda. This has given a boost of confidence to subsequent students and has pushed this trend further in a positive direction.
Drogheda is a great base to explore an area which has the highest concentration of internationally important archaeology sites in Ireland. The Neolithic complex at Brú na Bóinne, the seat of the high kings at Tara, and the important Christian sites of Kells and Monasterboice are all just a short distance away. That doesn't mean that Drogheda itself doesn't have a lot to offer. The town's buildings, museum, and gallery are great. Almost more importantly than these, however, are its atmospheric old pubs and great dining choices.
A brief history of Drogheda
Located at the mouth of the River Boyne, Drogheda's name derives from the Irish 'Droichead Átha', meaning the bridge of the ford. The Anglo-Normans founded Drogheda originally as two separate towns on either side of the river in the late 12th century. Drogheda in Meath was founded by Hugh De Lacy. On the northern bank, Drogheda in Louth was established by Bertram De Verdon. Although they immediately bordered one another, the two towns were in different church dioceses, had separate corporations, taxes, tariffs, and landing charges. This last difference, in particular, was to lead to intense rivalry and even bloodshed as each town sought to undercut the other in order to gain a greater share of maritime trade.
Book a Driving Lesson Now!
Any Queries – Start the conversation today!
"I met Kevin on the first lesson and was driving a car much too powerful. Kevin advised I change to a smaller car to do the test.. Best decision ever. I passed easy.. His calming way and powerful encouragement left me very focused on the day… Everybody should use Kevin. He's the best there is… I've had a few…."
After failing many times I got in touch and scheduled. Without this instructor I would not have passed. I'm extremely thankful and grateful for all the effort and time in order for me to pass my driving test today. He's excellent at what he does and knows everything inside out honestly. If your looking to pass be sure to get in touch you won't be disappointed.
"I am a 5 star Michelin chef and I know about high standards. I did my EDT lessons and passed first time with this Maestro Kevin.. His technique is superb and his attention to detail is why I passed first time cause that's what I can relate to.. In my world if Kevin was cooking he would be one of the best in the world. Well done to him."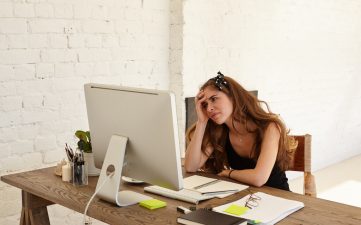 Any driving school can have a fantastic website and all the bells and whistles to lure you in with statements like #1 in Ireland or Irelands leading Driving school.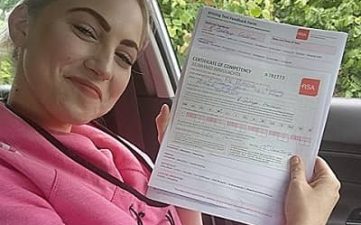 In case you are wondering that while driving, what does a continuous vibration in the steering indicates, keep reading as we will discuss the issue in depth through this article.
Driving Lessons Drogheda FAQ
Q.
How to choose a proven Driving School in Drogheda?
A.
For that, you need to go through their records and the success rates they have. Go through their social media sites, check their activity if it's regular or not, and check the reviews on their sites to know more about their services.

Q.
How much do Driving Lessons in Drogheda cost?
A.
It depends upon the school you choose and the packages you pick. Our National Driving School has multiple packages for you for EDT lessons, automatic and manual driving lessons, and pretests with our best services in Drogheda.
Q.
What if I do not live in Drogheda?

A.
It won't be a problem even if you are not a resident of Drogheda; you can still learn the lessons in the Drogheda and give your driving test. But it does favour you if you are from Drogheda because you are already familiar with the area and its routes.
Q.
How many driving lessons are required to clear the test in Drogheda?

A.
It varies for each person. Every person has their potential and practising time to learn the new skill, so for some, it may be less than 30 hours, but it might take more than that if you are a complete beginner. But you don't have to worry about this as our training centre in Drogheda is dedicated to making you fully trained in driving with all our hard work and sincerity. We focus on all the 12 EDT lessons specifically so that you become skilled in all of them.
Q.
How to pass the test in Drogheda on the first attempt?
A.
The most important thing to follow to pass your driving test in the first attempt is to take several pretests before the actual test and after you complete your 12 EDT lessons. The pretest makes you practice on the challenging routes and improves the areas that need refinement to prepare before the test thoroughly. National Driving School provides you with an assessment of improvement program that tells you your flaws and improves them during the pretest.
Enroll In Your Lessons Today
Get Appointment With Qualified Instructors