Automatic
National Driving School
"Known for having the best Instructors in Dublin"
Automatic Driving Lessons Dublin
Need Automatic Driving Lessons Dublin?
National Driving School have successfully been training our pupils in our Automatic vehicles for over 25 years now and it has always been our school policy to provide the highest standard of informative driving instructions to our students. Automatic is a little different however and we take you through the EDT programme and pretest packages with ease.
There is no doubt when it comes to automatic driving lessons we are regarded as the leaders and the automatic choice. Our school is committed to molding better and safer, law abiding drivers. We place a huge emphasis on the importance of driver and road safety in order to make our roads safer for everyone..
Nervous and want to switch to an Automatic car?
We get nervous drivers contacting us every day who decide to make the transition from manual to Automatic. Its a step they wished they had taken years before as the freedom they now find as a result of driving an Automatic car is one they had never felt before. That calmness behind the wheel. When you take the clutch out of the equation then driving becomes painless and fearless. as there is only a brake and an accelerator in the Automatic.
We would like to bring you into our Automatic world to experience what hundreds before you have experienced, your full licence in an Automatic car.
EDT Automatic driving lessons Dublin
We deliver the full EDT Programmes 1-12 in our Automatic car. We can act as your sponsor aswell if you didnt have a sponsor so no need to worry about that. After the 12 Lessons are completed we will assist you in progressing forward to apply for your full driving test
Pretest Automatic driving lessons Dublin
If you have a driving test coming up in any of the RSA driving Test Centres we can assist you in preparing to the level you need to pass first time. Our experience and unmatched passrate is what you need to have beside you as you go forward to passing your test.
We can provide our car for you so you dont have to worry about engine management lights,or invalid NCT discs or bald tyres or any reason that the tester would not conduct the test. Our modern cars are easy to manouvre,easy to handle and spotless clean
We can provide our car for you so you dont have to worry about engine management lights,or invalid NCT discs or bald tyres or any reason that the tester would not conduct the test. Our modern cars are easy to manouvre,easy to handle and spotless clean
Take the step today. Take our 1 hour assessment Automatic lesson and see for yourself how easy it really is. Looking to get in touch now? Feel free to call 085 118 1111 or email us at info@nationaldrivingschool.ie.
What is a Driving Test Car Hire Package?
Pupils who learn to drive in a Driving School car get very used to it as most of the time it's the main source of training that they receive .The ease of which the smaller school car can be maneuvered and driven is the main reason pupils find it easier to to Pass their driving test first time.Driving schools can provide their school cars for Pretest Driving Lessons dublin or driving test car hire Dublin whereby you don't have to worry about your own private car not being up to scratch with no tax or NCT or even insurance.Most driving schools in Dublin are modern,clean,highly maintained and shows the tester that you have taken your training seriously and are ready to pass the driving test.
Reasons that cars are refused on your Dublin Driving Test.
Time and time again a failure to prepare your car sufficently or adequately for the Driving Test means that you don't even get to sit the test due to a lack of care or interest in making sure the vehicle is roadworthy for the test.
What are the benefits of a Car Hire for the Dublin Driving Test.
Who can hire a Driving test car hire package?
If you hold a valid learner permit and have taken some Pretest lessons then you can attempt to use the car hire for the Dublin driving test if you feel your own car may not be suitable or is just too big for your level.
What to look for when selecting the right instructor and car hire for your Driving test
All of the websites look very inviting with very impressive claims to be the best in Ireland and cheapest schools in Dublin and 100% pass rates , but you know that's to just lure you into their trap.Of course these statements are inaccurate.
"I met Kevin on the first lesson and was driving a car much too powerful. Kevin advised I change to a smaller car to do the test.. Best decision ever. I passed easy.. His calming way and powerful encouragement left me very focused on the day… Everybody should use Kevin. He's the best there is… I've had a few…."
After failing many times I got in touch and scheduled. Without this instructor I would not have passed. I'm extremely thankful and grateful for all the effort and time in order for me to pass my driving test today. He's excellent at what he does and knows everything inside out honestly. If your looking to pass be sure to get in touch you won't be disappointed.
"I am a 5 star Michelin chef and I know about high standards. I did my EDT lessons and passed first time with this Maestro Kevin.. His technique is superb and his attention to detail is why I passed first time cause that's what I can relate to.. In my world if Kevin was cooking he would be one of the best in the world. Well done to him."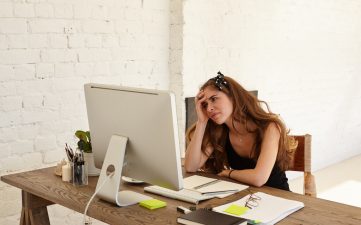 Any driving school can have a fantastic website and all the bells and whistles to lure you in with statements like #1 in Ireland or Irelands leading Driving school.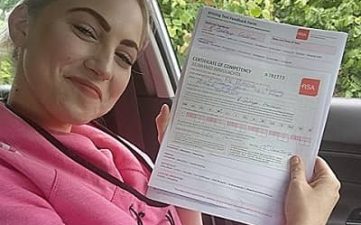 In case you are wondering that while driving, what does a continuous vibration in the steering indicates, keep reading as we will discuss the issue in depth through this article.
The #1 Recommended National Driving Lesson Provider…