For your driving test, you need a safe, a qualified, friendly and reliable instructor to give you all the lessons and train you perfectly in minimum time so that you can clear the test in your first attempt. But now that you are here you don't need to look for a training centre which will provide you all these services with quality as we are dedicated to provide the best to our pupils. Our National Driving School gives you all these services in Navan so that we can ensure your success in the driving test.
Let us start your driving lessons with our qualified ADI
Our ADI instructors are certified by RSA and have been training people from several years through their experiences and skills and also are determined to inculcate these skills in their pupils also. Our instructors are dedicated to make their pupils learn all the lessons in the minimum time so that they can start with the pretest and practice more.
No matter if you are a beginner or are training again, we will make sure that there is no loophole left untouched and we improve in all areas of your skill. As you will be progressing with your lessons, our instructors will be marking your completed lessons in your logbook depicting your excellence in that particular lesson.
We will also help you to get your learner's permit and apply for it and as you get the permit, we will start with the driving lessons for you.
Learn the 12 EDT Lessons
Get all your 12 EDT lessons with the best training instructors and under expert guidance where your progress is supervised by the instructors on a daily basis. You don't need to get nervous as our instructors will make sure that everything is going smoothly and they will also make you feel relaxed on the track and help you to stay focused.
They will train you for when you need to keep your speed steady, in what situations you need to stop and when to change your speed. You will be given thorough guidance to drive in all the routes in Navan so you get prepared for the driving test here.
Our instructors know what problem a person faces during their driving lessons so they take care of all the important details and ensure that you get the best service with us.
Pretest driving lessons Navan
To ensure your success in the driving test, you need to take the pretest to evaluate yourself and work on your weak areas. You will be able to get the real time experience of what exactly the test will comprise of. We will make you practice in the course field and important track routes of Navan so that you are fully prepared for the test and it will boost your confidence also to appear for the test.
Best Manual and Automatic Training Navan
Earlier the people used to drive manual cars only but the ease of automatic cars has drawn many people towards using it now. The automatic car use has gained its popularity these days due to easy operation and use. In these cars, the person can drive by keeping both hands on steering only.
Most of the driving training centres are only providing manual car driving lessons but National Driving Lesson is providing you the best training lessons for both the methods.
Hire a car Navan
You can hire a car for the driving lessons as timings are flexible so you can adjust the time for lessons according to you. For the driving test, if you feel that your car is not maintained properly and might cause you trouble in the test, you can book your car from Navan centre as all our cars are maintained up to the standards so you won't face any problem with it.
We make driving easy for you
To make your driving experience easy is our responsibility so that your learning does not become a hurdle itself. Some schools just make a generalized plan for all pupils and make the beginners panic on their first day and teach the skilled the same lessons repeatedly.
We know that some of the pupils are complete beginners and we do not want them to panic initially. We make them comfortable by giving support and starting with easy lessons. Whereas for the pupils who already know the basic skill, we try to enhance their skills in the minimum time and thus utilizing the time so that they get more time for pretests and mock tests.
Guaranteed Results from NDS
Our comprehensive programmes are planned to bring the inclusive growth in your practical driving skills as well as theoretical concepts so that there is no room left for any mistake during the driving test. We use our experience and inculcate the observations in your driving lessons, pretests and mock tests so that you get the maximum benefit.
We are aware of all the important routes in Navan so we make you practise through all the roundabouts and manoeuvres so that you get fully trained and can fine tune your skills. For the theoretical test, we will provide you with the most important questions for practise and a complete guide to revise.
The steps we follow for lessons
Choose a National Driving Lesson for your driving test preparation and ensure your success in the driving test because we have all our lessons and tests planned in line with the criteria mentioned by RSA.
Driving Lessons Navan FAQ
Q.
How to choose a proven Driving School in Navan?
A.
For that, you need to go through their records and the success rates they have. Go through their social media sites, check their activity if it's regular or not, and check the reviews on their sites to know more about their services.

Q.
How much do Driving Lessons in Navan cost?
A.
It depends upon the school you choose and the packages you pick. Our National Driving School has multiple packages for you for EDT lessons, automatic and manual driving lessons, and pretests with our best services in Navan.
Q.
What if I do not live in Navan?

A.
It won't be a problem even if you are not a resident of Navan; you can still learn the lessons in the Navan and give your driving test. But it does favour you if you are from Navan because you are already familiar with the area and its routes.
Q.
How many driving lessons are required to clear the test in Navan?

A.
It varies for each person. Every person has their potential and practising time to learn the new skill, so for some, it may be less than 30 hours, but it might take more than that if you are a complete beginner. But you don't have to worry about this as our training centre in Navan is dedicated to making you fully trained in driving with all our hard work and sincerity. We focus on all the 12 EDT lessons specifically so that you become skilled in all of them.
Q.
How to pass the test in Navan on the first attempt?
A.
The most important thing to follow to pass your driving test in the first attempt is to take several pretests before the actual test and after you complete your 12 EDT lessons. The pretest makes you practice on the challenging routes and improves the areas that need refinement to prepare before the test thoroughly. National Driving School provides you with an assessment of improvement program that tells you your flaws and improves them during the pretest.
Why people learn with NDS
Over 70 RSA Approved Professional Instructors
Highest Pass-Rate in Ireland at over 97%
Insurance Discounts exclusive to NDS
Exclusive EDT Online resources to help you
"I met Kevin on the first lesson and was driving a car much too powerful. Kevin advised I change to a smaller car to do the test.. Best decision ever. I passed easy.. His calming way and powerful encouragement left me very focused on the day… Everybody should use Kevin. He's the best there is… I've had a few…."
After failing many times I got in touch and scheduled. Without this instructor I would not have passed. I'm extremely thankful and grateful for all the effort and time in order for me to pass my driving test today. He's excellent at what he does and knows everything inside out honestly. If your looking to pass be sure to get in touch you won't be disappointed.
"I am a 5 star Michelin chef and I know about high standards. I did my EDT lessons and passed first time with this Maestro Kevin.. His technique is superb and his attention to detail is why I passed first time cause that's what I can relate to.. In my world if Kevin was cooking he would be one of the best in the world. Well done to him."
The lockdown and measures set to curb the pandemic come at it's own price. Due to this, the number of fundamental driving activities has been delayed and even at some point halted and now has measurably heightened.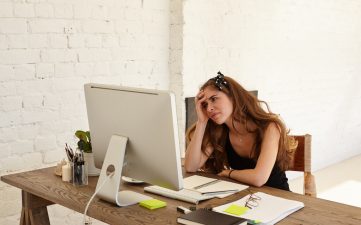 Any driving school can have a fantastic website and all the bells and whistles to lure you in with statements like #1 in Ireland or Irelands leading Driving school.
Enroll In Your Lessons Today
Get Appointment With Qualified Instructors