Driving is an extremely sought after skill and everyone wants to learn it – from teens to adults. In Ireland, once a teenager is 17 years old, they are legally eligible to join driving lessons and ultimately give their driving test and get their license.
People who want to learn how to drive usually reach out to driving schools so that they can get a thorough and comprehensive bundle of information of skills which they can utilize and become a responsible and safe driver. Driving is one such skill that should not be taken lightly.
If not learned and practiced correctly, the results of driving can be fatal to not only the people in the car but can also be life-threatening to the people on the streets. Road accidents are not something to mess around with, so driving with high precautions is very important and a must, we would say.
In Dublin, National Driving School is extremely popular as they are renowned for their professional and highly skilled team of well-trained and ADI approved driving instructors.
If you are looking for Ireland's only all female instructor driving school providing best driving lesson Dublin has to offer , Ladybird Driving School Dublin should be your only choice for training with amazing instructors.
These driving instructors have been trained in such a way that they are well equipped to deal with all types of students, young or old, slow or fast. They can handle it all!
What makes a good driving instructor a great one?
The field of driving is very lucrative and in high demand. Everyone wants to learn how to drive, and they only want to learn from the best. Most people depend highly on reviews and referrals. If a driving instructor is known to be excellent, you can be assured that their students will also turn out to be really great drivers. But what are the qualities which make for a great driving instructor?
A high level of patience
Complete and thorough knowledge about the subject
Equal amounts of theory and practical knowledge
Must stay updated about all the traffic rules and regulations
Should make the student feel comfortable and confident
Should not be too hard on the student
Should not make students nervous when they are driving
Must encourage students to give it their best shot
How many hours of driving lessons are required to learn how to drive?
Many aspiring students ask this question as they are curious to know when they will be ready to drive a car on their own without any supervision. But there is no straight way to answer this question because each and every person has their own pace of learning and picking up a new skill.
Some people may be slow, some people may be fast, and some people might fall right in the middle. But all these people must remember – there is no fixed number of hours one must take driving lessons to become a driving expert.
Students can take as many or as little classes they want depending on how quickly they can absorb the information. So if somebody tells you that they were able to pass their driving test just after two hours of driving lessons, you must not get swayed by that information, because that fact only holds true for that particular individual. There are some exceptionally talented people who just have the natural affinity to driving, but that in no way dictates the average number of hours one might need to learn how to drive.
According to the DVSA (Driver and Vehicle Standards Agency) of Ireland, it has been studied that on an average, people need about 40 to 45 driving lessons to pick up the skill of driving effectively. Each driving lesson is about an hour long, so on average, a person would need about 40 to 45 hours of driving lessons to learn how to drive.
But just this knowledge is in no way enough! Apart from the driving lessons, people need about 20 to 22 hours of practicing to perfect their skill. The practice hours are independent of the driving lessons. Sure, there are some driving crash courses you could take, but that still does not exempt the person from the driving practice hours at all.
Students must keep in mind that the number of hours you spend learning how to drive does not matter at all! The only thing that matters is that they become responsible and safe drivers at the end of the day, regardless of how many hours it took them to get there.
There is a lot to the art of driving. It is not just about using the steering wheel and changing gears, but it is also about maintaining peace on the road, obeying traffic rules and regulations and ensuring the safety of all the parties involved.
Students who want to learn how to drive have to attend EDT lessons compulsorily. EDT stands of Essential Driver Training. If you miss any of the EDT lessons, you will not be allowed to give the driving test, and ultimately would not be able to get your driver's license. But in conclusion, all we can say is that there is no fixed number of hours you have to attend driving lessons for. You can take as many as you want until you are confident in yourself and your driving abilities.
Still looking for a reliable Driving School?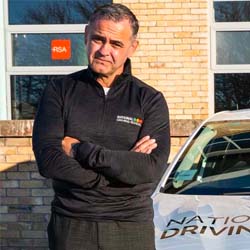 Here at National Driving School we are positioned to take you and your driving needs to the next level.
We have elevated ourselves to become a household name and the leading provider of driving lessons in Dublin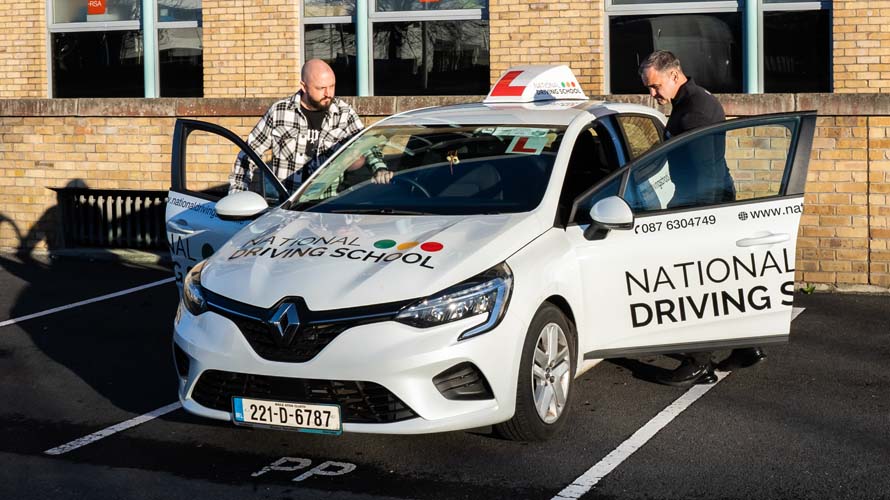 Why Choose National?
Arrive on time, Everytime
Pick-up & Drop-offs
Clean & Modern Cars
Flexible Booking Times
Fully Qualified Instructors
Find out more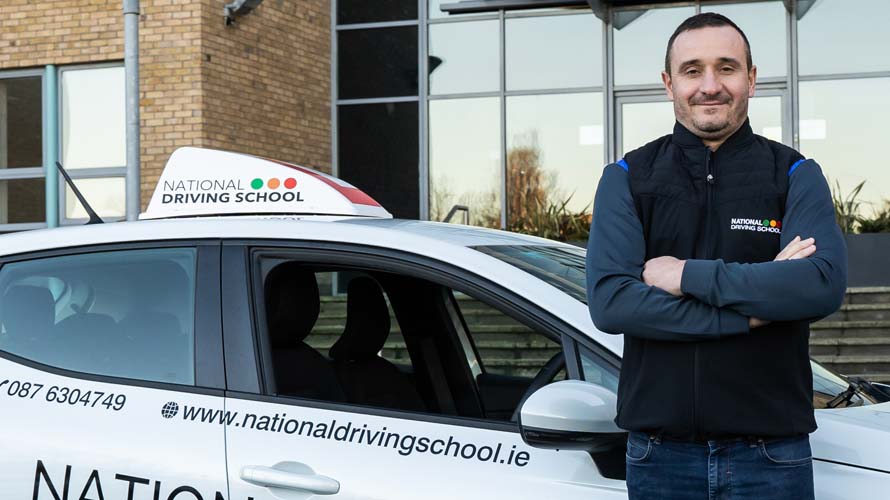 Need Help?
If you need any help choosing lessons or general questions you can get in touch.
30 Years Experiance
Male & Female Instructors
Contact Us