Are you looking forward to learning how to drive? It's not just about becoming a professional driver, it's all about the experience you build around your training period.
The driving school you choose plays a big role like the training experience you'll have. When it comes to your satisfaction, everything counts from your relationship with your instructor, how fast you grow your driving skills, and the cost.
A very crucial segment that can't be overlooked is the cost to get access to a driving school that can guarantee a great learning experience. Our recent survey has shown that finding and working with a driving institute that provides a guarantee, excellent driving lesson, and training services at a reasonable price has been an extremely difficult challenge for learners.
Local Driving Lessons
If you are at the beginning of your learning to drive journey we have a team of driving instructors in some of the most popular locations in Dublin to kick start your driving.
Will the driving lessons that cost less also be effective?
When it comes to having effective driving lessons, it totally depends on the driving school you select. So, the first thing we want to make clear is that no driving lesson should be judged on how much you have to pay for it.
From one perspective you can say choosing the least costly driving lesson could be a great risk because to seek an excellent lesson programme, you have to pay a good amount for it but on another note, getting the most expensive training program also does not mean that it will guarantee you success in the driving test.
Then how can I choose one with the right pricing?
To get to the most suitable driving school for a great experience while learning to drive, you should consider and compare the following amongst the driving schools;
You must check their passing rate in recent times and
Check availability of trained instructors(RSA approved) to know about their quality of services.
The abundance of resources required for top-notch driving lessons
When you've got this, check the prices associated with different packages and the services involved. After getting a clear picture of the pricing of the lessons, compare them all and then choose. Some services that you need to check are;
Driving lessons per hour or with a complete package
Theory test
Resources for the theory test
The prices of the driving lessons can fluctuate based on your location and where you decide to take the class, but in Ireland, there is a certain price range within which you can get great quality driving lessons which is worth all the money that you invest.
Can I opt for driving lessons that cost per hour?
While some people enroll for an entire course of driving lessons, some people decide to pay for driving lessons one at a time.
This means that the student may decide to pay for each lesson separately, then the cost for one single driving lesson can be anywhere from 30 to 40 euros for an hour of personal training from an ADI-certified driving instructor.
This price will also include actual road time, which means that not only will the student gain theoretical knowledge, but will also get to practice with a professional next to them behind the wheel.
Automatic or Manual?
There is a very slight difference in the fees a student will have to pay when they are learning to drive either an automatic gear shifting vehicle or a manual one.
The difference between the two can be just a few euros, but in our opinion, learning how to drive a manual or a stick shift gear-changing vehicle gives you the advantage and the edge to drive any type of car. It depends on your ease of driving whether to go for a manual or an automatic car.
Driving lessons package
Most driving schools provide a comprehensive driving lesson package which covers the cost of the actual tuition fee, and also the cost of hiring a car for the pretest as well as the test for getting a driver's license comprising not only about 10-12 hours of driving training but also includes the other cost including the hiring of the car for giving the test which gets you your driver's license.
Final Thoughts – The cost of the driving lessons might vary for different driving schools but following the right method as given above can help you choose the right one. Also, National Driving School has the most reasonable prices in Dublin with various packages.
You can contact us any time to get more information regarding the services you are looking for and other queries too at 085-118-1111 or info@nationaldrivingschool.ie.
Still looking for a reliable Driving School?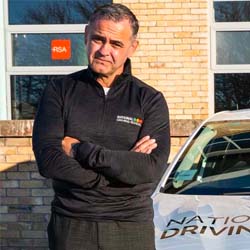 Here at National Driving School we are positioned to take you and your driving needs to the next level.
We have elevated ourselves to become a household name and the leading provider of driving lessons in Dublin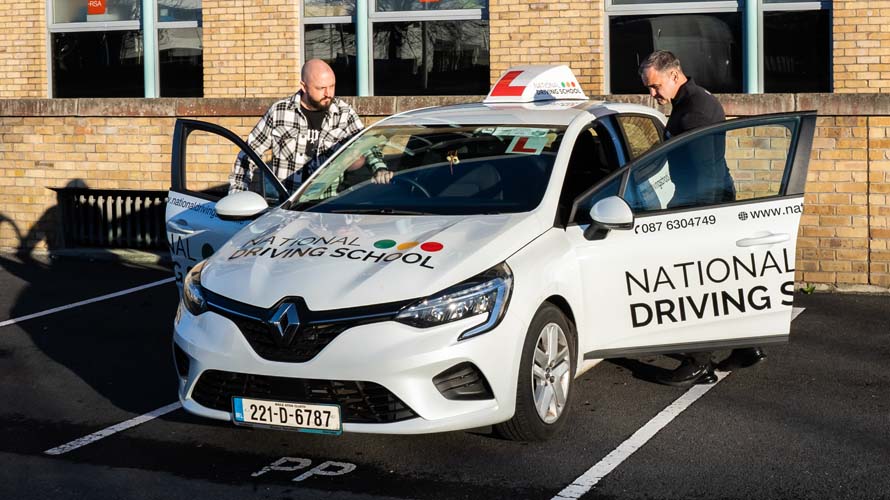 Why Choose National?
Arrive on time, Everytime
Pick-up & Drop-offs
Clean & Modern Cars
Flexible Booking Times
Fully Qualified Instructors
Find out more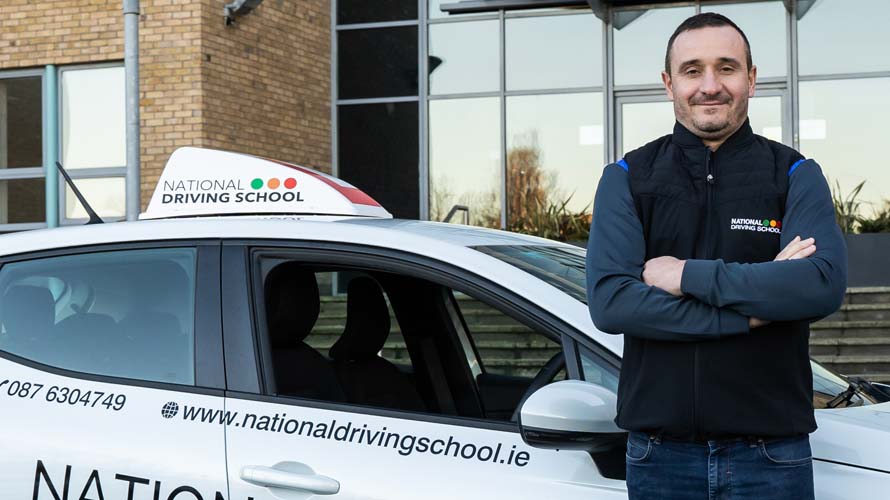 Need Help?
If you need any help choosing lessons or general questions you can get in touch.
30 Years Experiance
Male & Female Instructors
Contact Us