Driving Test Car Hire Dublin
What is a Driving Test Car Hire Package?
Pupils who learn to drive in a Driving School car get very used to it as most of the time it's the main source of training that they receive. The reason being the smaller school car can be manoeuvred and driven easily. The pupils find it easier to Pass their driving test for the first time. Driving schools can provide their school cars for Pretest Driving Lessons in Dublin and for the driving test also so you don't have to worry about your own private car not being up to certain standards with no tax or NCT or even insurance. Most driving schools in Dublin are modern, clean, highly maintained and show the tester that you have taken your training seriously and are ready to pass the driving test.
What are the benefits of a Car Hire for the Dublin Driving Test
Who can hire a 'Driving test car hire package'?
If you hold a valid learner permit and have taken some Pretest lessons then you can get your car hired for the Dublin driving test if you feel your own car may not be suitable or if you think it might cause any trouble to you later.
Reasons that cars are refused on your Dublin Driving Test
If you have faced any troubles earlier during your driving test or your driving test has ever been restricted due to any shortcomings in the car then you need to ensure that this problem does not create hindrance any more.
What to look for when selecting the right instructor and car hire for your Driving test
All the websites look very inviting with very impressive claims to be the best in Ireland and cheapest schools in Dublin with 100% pass rates, but you know that is just to lure you into their trap because of course these statements are inaccurate.
When sourcing a Driving School for your driving test car hire in Dublin then
"I met Kevin on the first lesson and was driving a car much too powerful. Kevin advised I change to a smaller car to do the test.. Best decision ever. I passed easy.. His calming way and powerful encouragement left me very focused on the day… Everybody should use Kevin. He's the best there is… I've had a few…."
After failing many times I got in touch and scheduled. Without this instructor I would not have passed. I'm extremely thankful and grateful for all the effort and time in order for me to pass my driving test today. He's excellent at what he does and knows everything inside out honestly. If your looking to pass be sure to get in touch you won't be disappointed.
"I am a 5 star Michelin chef and I know about high standards. I did my EDT lessons and passed first time with this Maestro Kevin.. His technique is superb and his attention to detail is why I passed first time cause that's what I can relate to.. In my world if Kevin was cooking he would be one of the best in the world. Well done to him."
The lockdown and measures set to curb the pandemic come at it's own price. Due to this, the number of fundamental driving activities has been delayed and even at some point halted and now has measurably heightened.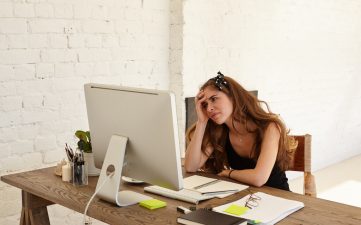 Any driving school can have a fantastic website and all the bells and whistles to lure you in with statements like #1 in Ireland or Irelands leading Driving school.
Enroll In Your Lessons Today
Get Appointment With Qualified Instructors