Car Hire For Finglas Driving Test Centre
National Driving School
"Known for having the best Instructors in Dublin"
Car hire for Finglas Driving Test Centre
We understand why you may want to use the car you used during your driving lessons for your Finglas driving test. We know that these cars are usually small, comfortable, and easy to manoeuvre. Apart from this, it may also be the case that you don't have your own vehicle and you are unable to borrow one for use. You may even have your own vehicle, but you don't have the necessary insurance and NCT policy to make it eligible at the Finglas driving test centre. If this is the case, then you don't have to worry much, because in this article, we will walk you through the process of finding a car for hire in a driving school and the benefits of a car hire. In addition to this, we will tell you some of the things you should you look out for to find the right car hire service. Hence, if you want to take your driving test in the Finglas driving test centre, you don't have to worry too much about how to go about getting a car for the test.
Who can use the Finglas Car hire service?
You will need the Finglas car hire package if you don't have a car, and can't find one to use. You will also require a car hire service if your car is not road worthy or fully tax/NCT compliant. To be eligible to use a car hire service, you must have a learners' permit and must have undergone the compulsory driving lessons.
What do you stand to get from Hiring a car for your Finglas driving test?
There are certain advantages that comes with hiring a Car for your Churchtown Driving test with the right driving school. You may not be able get some of these benefits when using your own vehicle or borrowing from another person. Some of benefits are:
How to find the right Driving school for car hire?
Finding the right driving school to hire a car from is all about the reputation. You should take the due diligence to find out one or two things about the driving school you intend you hire car from. You will know that you are in safe hands if glowing recommendations trail the driving school. But where you can hardly find anything, or all you can see are negatives, then you should be wary.
"I met Kevin on the first lesson and was driving a car much too powerful. Kevin advised I change to a smaller car to do the test.. Best decision ever. I passed easy.. His calming way and powerful encouragement left me very focused on the day… Everybody should use Kevin. He's the best there is… I've had a few…."
After failing many times I got in touch and scheduled. Without this instructor I would not have passed. I'm extremely thankful and grateful for all the effort and time in order for me to pass my driving test today. He's excellent at what he does and knows everything inside out honestly. If your looking to pass be sure to get in touch you won't be disappointed.
"I am a 5 star Michelin chef and I know about high standards. I did my EDT lessons and passed first time with this Maestro Kevin.. His technique is superb and his attention to detail is why I passed first time cause that's what I can relate to.. In my world if Kevin was cooking he would be one of the best in the world. Well done to him."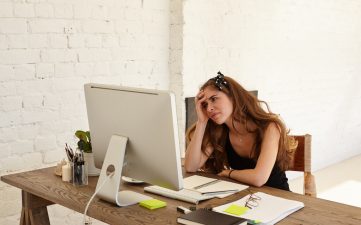 Any driving school can have a fantastic website and all the bells and whistles to lure you in with statements like #1 in Ireland or Irelands leading Driving school.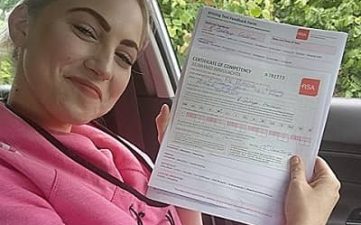 In case you are wondering that while driving, what does a continuous vibration in the steering indicates, keep reading as we will discuss the issue in depth through this article.
The #1 Recommended National Driving Lesson Provider…