Car Hire For Tallaght Driving Test Centre
National Driving School
"Known for having the best Instructors in Dublin"
Car hire for Tallaght Driving Test Centre
Finding a car hire package for your driving test in Tallaght driving centre doesn't have to be a burdensome chore. It may be the case that your car is not up to the task of being eligible for a driving test in Tallaght, or you may not even have one at all. In that case, you should consider finding a driving school where you can get fully insured, clean vehicle that meets the examiners standard at the driving test venue. In this article, we will walk you through the process of getting a car for hire, its benefits, and how you can find the right place to hire a good vehicle.
Benefits of using a driving test car hire package:
Using a car hire service for the purpose of your Tallaght driving test saves you many problems and come its benefits. Some of these benefits which you may not get from your own vehicle include:
Who can use the car hire package?
You can make use of the Car hire service if you have your valid and up-to-date learners' permit. You must also have undergone the compulsory driving lessons to guarantee a basic understanding of handling a car. You can avail yourself of a car hire service if you don't have a car, or it doesn't quality for the purpose of the test. In the upcoming paragraph, we are going to discuss some of the reasons why your car may be refused at the Tallaght driving test centre.
Reasons why your car may be disqualified at the Tallaght driving test Centre.
It is a very common occurrence for applicants to pull up at the venue of the driving test, only to realise that the car they intend to use for the test does not meet to the standards of the examination. Some of these reasons include:
Finding the right driving school for car hire service:
If you had your driving lessons in Tallaght, you will most likely want to go back to the school to hire a car for your driving test. This is because you are already used to the handling and manoeuvring of the cars already. However, if you want to look out to an unknown driving school entirely for the car hire, it is important that you do a thorough background check to ascertain that you will putting your money in the right venture. Thus, it is always good to find out the kind of the reputation and recommendations that trail a driving school before going ahead to hire a car from such.
What is a Driving Test Car Hire Package?
Pupils who learn to drive in a Driving School car get very used to it as most of the time it's the main source of training that they receive .The ease of which the smaller school car can be maneuvered and driven is the main reason pupils find it easier to to Pass their driving test first time.Driving schools can provide their school cars for Pretest Driving Lessons dublin or driving test car hire Dublin whereby you don't have to worry about your own private car not being up to scratch with no tax or NCT or even insurance.Most driving schools in Dublin are modern,clean,highly maintained and shows the tester that you have taken your training seriously and are ready to pass the driving test.
Reasons that cars are refused on your Dublin Driving Test.
Time and time again a failure to prepare your car sufficently or adequately for the Driving Test means that you don't even get to sit the test due to a lack of care or interest in making sure the vehicle is roadworthy for the test.
What are the benefits of a Car Hire for the Dublin Driving Test.
Who can hire a Driving test car hire package?
If you hold a valid learner permit and have taken some Pretest lessons then you can attempt to use the car hire for the Dublin driving test if you feel your own car may not be suitable or is just too big for your level.
What to look for when selecting the right instructor and car hire for your Driving test
All of the websites look very inviting with very impressive claims to be the best in Ireland and cheapest schools in Dublin and 100% pass rates , but you know that's to just lure you into their trap.Of course these statements are inaccurate.
"I met Kevin on the first lesson and was driving a car much too powerful. Kevin advised I change to a smaller car to do the test.. Best decision ever. I passed easy.. His calming way and powerful encouragement left me very focused on the day… Everybody should use Kevin. He's the best there is… I've had a few…."
After failing many times I got in touch and scheduled. Without this instructor I would not have passed. I'm extremely thankful and grateful for all the effort and time in order for me to pass my driving test today. He's excellent at what he does and knows everything inside out honestly. If your looking to pass be sure to get in touch you won't be disappointed.
"I am a 5 star Michelin chef and I know about high standards. I did my EDT lessons and passed first time with this Maestro Kevin.. His technique is superb and his attention to detail is why I passed first time cause that's what I can relate to.. In my world if Kevin was cooking he would be one of the best in the world. Well done to him."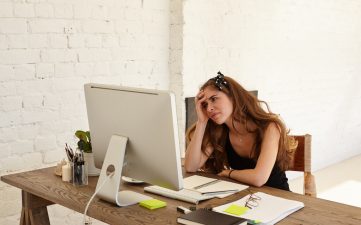 Any driving school can have a fantastic website and all the bells and whistles to lure you in with statements like #1 in Ireland or Irelands leading Driving school.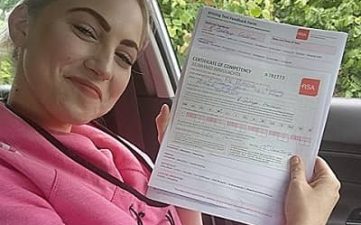 In case you are wondering that while driving, what does a continuous vibration in the steering indicates, keep reading as we will discuss the issue in depth through this article.
The #1 Recommended National Driving Lesson Provider…