Driving Lessons Dun Laoghaire
National Driving School
"Known for having the best Instructors in Dublin"
Driving Lessons Dun Laoghaire
Are you looking for an equipped Driving School in Dun Laoghaire?
Or top-class EDT programmes with outstanding and knowledgeable driving instructors around the Dun Laoghaire driving test routes?
At National Driving School, we have verified and proven Pass Rates on the Dun Laoghaire Test Simply type in National Driving School Reviews into Google and see for yourself our reputation. See in this business it's all about experience and proven reputation.
We also boast of our 5 stars online Google reputation, which tells us what our previous learners think about us.
Our driving instructors are handpicked due to their excellence and attention to detail.
We can confidently tell you that you are at the right place now if you value quality and reputable service when it comes to driving lessons in Dun Laoghaire. See from this page and this website why hundreds of Learners, just like you, pick National Driving School for their driver training. We teach with the correct methods and techniques that enable all of our students to pass their Dun Laoghaire driving test.
We are Preferred for Driving Lessons Dun Laoghaire
It comes as no surprise to us here that we are the preferred Driving School in Dun Laoghaire and after 25 years teaching around the area, we know all there is to know when it comes to the Dun Laoghaire driving test centre. With our verified pass rates, you have all you need to see if you are looking for a driving school with superior knowledge. This helps you avoid wasting time or money when reapplying again and again.
What exactly do you need to look for in a Driving Instructor?
Most people who search have no idea who's going to be reaching them.
When you find this information, then you are better informed to choose who's best. We offer the driving courses that have been approved by the Road Safety Authority (RSA). We offer both females and male Approved Driving Instructors (ADI) who guide you through the driving lessons in Dun Laoghaire.
EDT Driving Lessons Dun Laoghaire
We offer the 12 EDT driving lessons to address the different skills and aspects that the RSA requires drivers to acquire. We provide excellent lessons as we tailor the lessons to pay attention to our learners to pass their exams the first time.
Pre-Test Driving Lessons Dun Laoghaire
We have a friendly and enthusiastic approach that makes driving lessons fun, thus ensuring that you pass your driving test with the first attempt. We have tailored the driving lessons to ensure that they cater to your requirements regardless of your driving experience level.
Driving Test Car Hire Dun Laoghaire
We have an affordable driving test car hire that ensures that the vehicle is serviced and ready for the driving test.
Automatic and Manual
We provide our pupils with top-of-the-range cars for EDT driving lessons, their driving test for Automatic driving test car hire, And driving test car hire in DUN LAOGHAIRE. Simply fill out our form, pick a programme, pick a car type, and away we go.
Book a Driving Lesson Now!
Any Queries – Start the conversation today!
"I met Kevin on the first lesson and was driving a car much too powerful. Kevin advised I change to a smaller car to do the test.. Best decision ever. I passed easy.. His calming way and powerful encouragement left me very focused on the day… Everybody should use Kevin. He's the best there is… I've had a few…."
After failing many times I got in touch and scheduled. Without this instructor I would not have passed. I'm extremely thankful and grateful for all the effort and time in order for me to pass my driving test today. He's excellent at what he does and knows everything inside out honestly. If your looking to pass be sure to get in touch you won't be disappointed.
"I am a 5 star Michelin chef and I know about high standards. I did my EDT lessons and passed first time with this Maestro Kevin.. His technique is superb and his attention to detail is why I passed first time cause that's what I can relate to.. In my world if Kevin was cooking he would be one of the best in the world. Well done to him."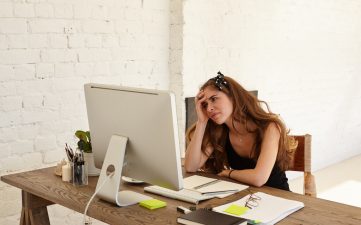 Any driving school can have a fantastic website and all the bells and whistles to lure you in with statements like #1 in Ireland or Irelands leading Driving school.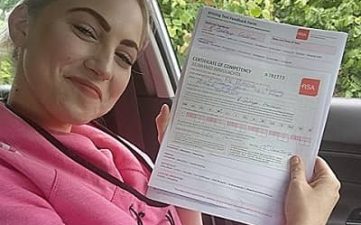 In case you are wondering that while driving, what does a continuous vibration in the steering indicates, keep reading as we will discuss the issue in depth through this article.
The #1 Recommended National Driving Lesson Provider…