Known for having the best Instructors in Dublin
For the best in Quality and reputation the we are miles ahead. When it comes to sourcing the best  Driving Lessons  Maynooth has to offer then all you need to look for us down below. Student feedback is that our lessons are "different level", "Clear" and "respectful"
We know that it is essential to give you an idea of ​​what to look for when seeking driving lessons in Maynooth
Online popularity. Does the school have an active review panel, and does its Google rating 5 Stars?
What is their reviews like on Facebook and Instagram? Do they have a lot of results? How far have they gone?
Are the teachers knowledgeable or newly qualified? Do coaches know enough about test routines to make sure you pass?
Does the school have a Youtube channel to provide training videos to help you learn faster?
You can get access to all of our driving lessons Maynooth training videos and tutorials  as approved by the Road Safety Authority (RSA) to become one of the best places near Maynooth. Our courses are conducted by Qualified Approved Driving Instructors (ADI), and you can decide who tutors you, whether male or female. They are willing to guide you in driving  comfortably and respectfully and ensure your success eventually passing the test.
EDT Driving Lessons Maynooth
We also provide all 12 EDT driving courses ensuring that we address all the skills and features required by RSA. We have respectful educators who ensure excellent lessons that pay great attention to our students patiently, to help them pass their driving test on the first attempt.
EDT is a 12-hour program, and we guarantee that by the end of this and with some practice, you will be competent enough to take your driving to the next level.
Pre-Test Driving Lessons Maynooth
We have shown great responsibility in helping our students pass their driving test on the first go. Our student's comprehension is essential to us, and we have created something extra to help them achieve good results faster. Our Youtube video training channel for transmitting test and test videos has been viewed more than 100,000 times and growing. Not only does it offer the best driving lessons Maynooth can provide, but we also contain additional support and training on any device.
To help you pass the driving test in the first attempt, we welcome the use of up-to-date diagrams, adjusted procedures, training videos, and individual monitoring to ensure we recognize their deficiencies so we can focus on improving them with those features and empower students to pass the first test. Our instructors are familiar with the routes and  in and around Maynooth in Naas.
Driving Test Car Hire Maynooth
To add to your excitement, we offer car rental services that learners can use for driving tests in circumstances where they do not have their own vehicle. But you should understand that we will check the driving ability first before renting our cars to anyone. Safety is critical at the National Driving School, and we do not leave our student's safety to chance.
Take action now and start your Driving Lessons Maynooth with peace of mind. We assure you a wonderful learning experience and excellent driving test results.
Book a Driving Lesson Now!
Any Queries – Start the conversation today!
"I met Kevin on the first lesson and was driving a car much too powerful. Kevin advised I change to a smaller car to do the test.. Best decision ever. I passed easy.. His calming way and powerful encouragement left me very focused on the day… Everybody should use Kevin. He's the best there is… I've had a few…."
After failing many times I got in touch and scheduled. Without this instructor I would not have passed. I'm extremely thankful and grateful for all the effort and time in order for me to pass my driving test today. He's excellent at what he does and knows everything inside out honestly. If your looking to pass be sure to get in touch you won't be disappointed.
"I am a 5 star Michelin chef and I know about high standards. I did my EDT lessons and passed first time with this Maestro Kevin.. His technique is superb and his attention to detail is why I passed first time cause that's what I can relate to.. In my world if Kevin was cooking he would be one of the best in the world. Well done to him."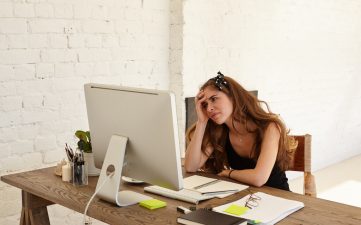 Any driving school can have a fantastic website and all the bells and whistles to lure you in with statements like #1 in Ireland or Irelands leading Driving school.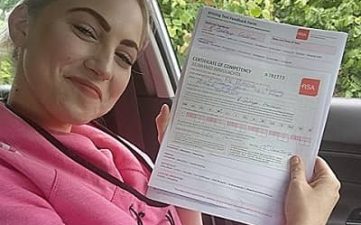 In case you are wondering that while driving, what does a continuous vibration in the steering indicates, keep reading as we will discuss the issue in depth through this article.
Driving Lessons Maynooth FAQ
Q.
How to choose a proven Driving School in Maynooth?
A.
For that, you need to go through their records and the success rates they have. Go through their social media sites, check their activity if it's regular or not, and check the reviews on their sites to know more about their services.

Q.
How much do Driving Lessons in Maynooth cost?
A.
It depends upon the school you choose and the packages you pick. Our National Driving School has multiple packages for you for EDT lessons, automatic and manual driving lessons, and pretests with our best services in Maynooth.
Q.
What if I do not live in Maynooth?

A.
It won't be a problem even if you are not a resident of Maynooth; you can still learn the lessons in the Maynooth and give your driving test. But it does favour you if you are from Maynooth because you are already familiar with the area and its routes.
Q.
How many driving lessons are required to clear the test in Maynooth?

A.
It varies for each person. Every person has their potential and practising time to learn the new skill, so for some, it may be less than 30 hours, but it might take more than that if you are a complete beginner. But you don't have to worry about this as our training centre in Maynooth is dedicated to making you fully trained in driving with all our hard work and sincerity. We focus on all the 12 EDT lessons specifically so that you become skilled in all of them.
Q.
How to pass the test in Maynooth on the first attempt?
A.
The most important thing to follow to pass your driving test in the first attempt is to take several pretests before the actual test and after you complete your 12 EDT lessons. The pretest makes you practice on the challenging routes and improves the areas that need refinement to prepare before the test thoroughly. National Driving School provides you with an assessment of improvement program that tells you your flaws and improves them during the pretest.
Enroll In Your Lessons Today
Get Appointment With Qualified Instructors