For a driver, the driving license is a piece of document that always need to be in possession, while on the road. In case your document is damaged or lost in some way or it has expired, you need to get hold of a replacement or renew it within the earliest span of time. In this article we will focus on the task of renewing a driving licence to help you form a clear idea about the process.
As you might be already aware, the applications for renewal and replacement of driver licences are submitted to the National Driver Licence Service or the NDLS. They offer dedicated service to the customers through 34 nationwide centres.
The locations were carefully chosen to ensure that 95 percent of the population are within a 50 kilometre radius of a centre. 
The centres also operate through flexible working hours and offer a walk-in service that makes it convenient for customers. The official working hours for the centres are from 9am to 5pm, Monday to Friday, and from 9am to 2pm on Saturdays. Know more informations here.
Important points regarding driving licence renewal in Ireland
You can apply for a licence renewal by visiting the nearest NDLS centre or submit an application online. For an online application, you need to have a Public Services Card (PSC) and a MyGovID verified account. You cannot apply online if you have truck or bus category licence or you are above 70 years old.
The following points need to be noted regarding the application for a licence renewal.
You can apply for a new licence within three months of the expiry date of the old licence.
In case the licence has expired 10 or more years ago, you need to appear for the Driver Theory Test and then apply for a learner driver permit.
You need to bring the completed driving licence D401 form along with the old licence in original.
A proof of the personal public services number (PPSN) is required for the process.
The application fee is €55.00 for a ten-year licence which is provided to all those below 60 years of age. A licence with a validity of 1 year or 3 year will only be provided under special circumstances, like medical reasons, in this age-group. The fee for a three-year licence is €35 and the one-year licence is provided free.
Those above 70 years of age can get a 3-year or 1-year licence depending on their fitness certificate and they do not need to pay any fee.
In case your address has changed since the last licence was issued, you need to provide a proof of address. This can be done through any household utility bill or a bank or an insurance policy statement which is dated within six months. A letter from the Department of Employment Affairs and Social Protection or Revenue will also suffice. Keep in mind that mobile phone bills are not accepted as proof of address.
The Evidence of residency entitlement is required.
In case you are suffering from any medical issues, you need to fill the NDLS medical report form with the help of your doctor. The form must be dated within one month of the application. In case the medical form demands it, you may need to provide a Driving Licence Eyesight Report Form.
You need not to bring a photo as the NDLS centre will capture your photograph and digital signature.
In case you have lost the licence, or it has been stolen, you need to declare it on the form and get it witnessed by a member of An Garda Síochána. Then submit the completed form with an alternate photographic I.D.
Once you know these important points for driving licence renewal in Ireland, you can get the necessary documents ready by downloading the required forms from the NDLS website. Though the process looks complicated, a simple renewal does not take much time once you get the forms in order.
A few tips for driving licence renewal in Ireland
Though the renewal process works smoothly, there are a few steps you can take that will help in speeding up the process.
Make an online booking in your local centre in advance as things can get pretty crowded on a busy day. You can pick a centre which offers more convenient booking hours that matches with your schedule. The booking service can easily be accessed from the NDLS website where you can choose a suitable date and time. You will be given a unique number that has to be brought while visiting the centre.
If you are applying for a motorcycle licence, you will need to bring the proof of your initial basic training course.
Those who are adding a category for a bus or other heavy vehicles like HGV to the licence, will need to bring the necessary certificate of competency.
Some new codes have been introduced since 1 January 2017 specifically for those who hold a licence on medical grounds. It is best to go through these codes in the NDLS website to check if they are applicable for you.
Concluding words
With the new range of safety measures that have been implemented since 29th October 2013, a face to face interaction with a Customer Service Agent in an NDLS centre is necessary for a licence renewal. This provides an additional layer of security to the entire process, ensuring that the licence is used only by the person for which it is intended.
In case you are living outside the country for professional reasons and need to renew your licence, there are a set of separate rules for the application process which you can find in the NDLS website. Keep in mind that travelling or holidaying abroad will not entitle you for availing these conditions.
While this article lists out the details of the process to help you out, the NDLS website is also a very good source of information about the method of licence renewal and other details. If you have any further queries regarding other issues, you can call the NDLS helpline during working hours in the number 0761 087 880.
Still looking for a reliable Driving School?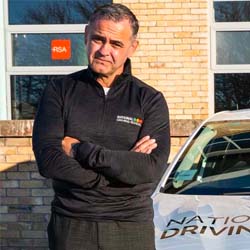 Here at National Driving School we are positioned to take you and your driving needs to the next level.
We have elevated ourselves to become a household name and the leading provider of driving lessons in Dublin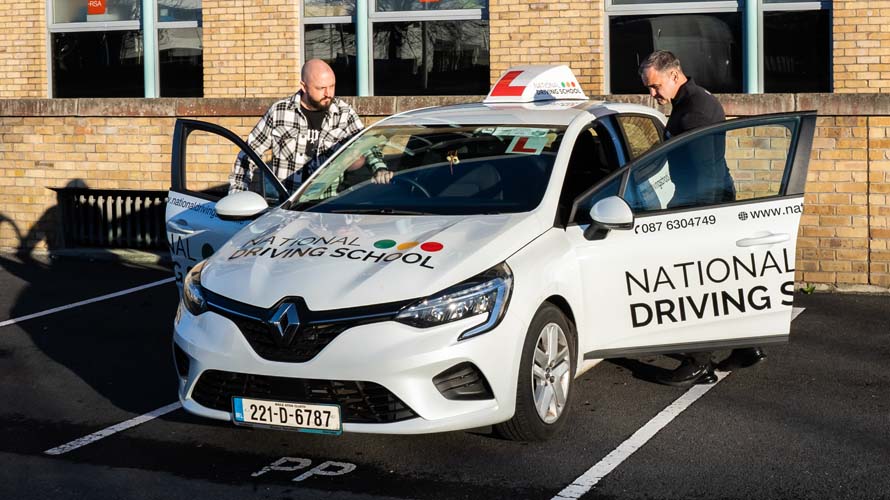 Why Choose National?
Arrive on time, Everytime
Pick-up & Drop-offs
Clean & Modern Cars
Flexible Booking Times
Fully Qualified Instructors
Find out more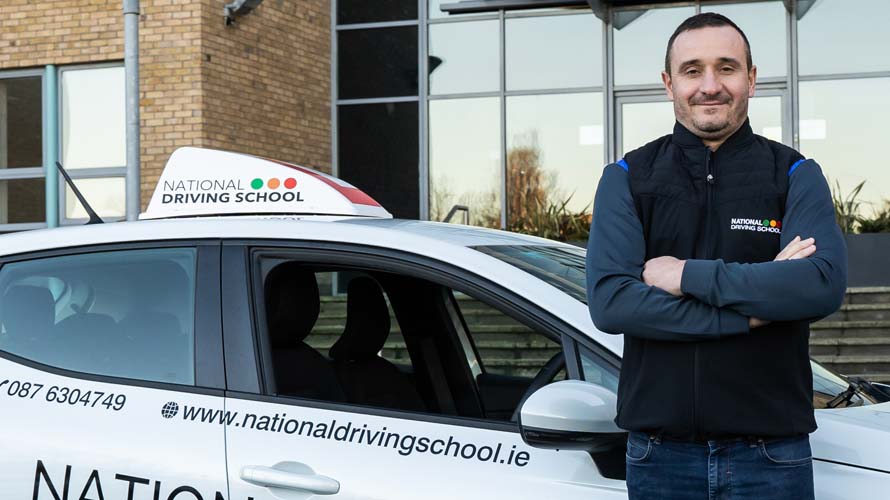 Need Help?
If you need any help choosing lessons or general questions you can get in touch.
30 Years Experiance
Male & Female Instructors
Contact Us