If you have found yourself in a bit of hassle with your driving and you have points incurred on your license, it is normal to ask 'can I remove points from my driving license?' In this article, we will tell you all about the penalty point system and what to do when you have one.
What Exactly is the Penalty Point System?
The penalty points system was introduced for driving offenses in 2002. It is an official rebuke by the Gardai stipulated on the driving license to show that you have been caught in the act of an illegal driving action or behavior. The law governing penalty points is the Road Traffic Act of 2002. As an addendum, a fixed charge for motorists guilty of driving offenses was also introduced in 2006. In 2014, the legislation was amended, and new crimes and stiffer penalties for specific cases were brought in.
[themify_layout_part id="9655″]
The points do not physically appear on the license. Instead, they are recorded on the driving license record, and it can hurt the insurance premium. These records are in the container in the National Vehicle and Driver File handled by the Department of Transport, Tourism, and Sport.
The Road Safety Authority has about 63 lists of offenses along with details of the points and fines each one attracts. In some cases, the points can be reduced, and a court appearance avoided in most cases if a fixed fine is paid within 28 or 56 days.
The purpose of penalty points is very clear. It is to influence and improve driving behavior and specifically serve as a serious caution to the skyrocketing toll of deaths and even grave injuries prevalent on the motorways and it has proved tremendously effective. These points can be applied to both Native Irish drivers with full licenses and learner permits and those with non-Irish driving license driving in Ireland.
How Exactly does the Penalty Point System work?
You will have penalty point offenses incurred on your driving in any of these ways:
When you are convicted of a driving offense that should normally attract penalty point(s)
When you opt for a fine rather than having the matter referred to the courts in a situation where you a served with a fixed-fine notice in respect on an alleged offense.
A Driver is not allowed to drive a vehicle while holding 12 current penalty points on their license. Where the driver receives 12 penalty points in any 3-year period, he is automatically faced with a 6-month disqualification period from driving.
This disqualification threshold is reduced to 7 penalty points for those who obtain their first learner's permit on or after 1 August 2014 and then subsequently during the first 2 years while they drive under their first driving license.
Once you commit a driving offense that warrants penalty point, you will receive a notification from the Road Safety Authority indicating the facts and details of the offense and the appropriate number of penalty points being added to your driving license. The notice also includes a date in which the notice was issued to you. This date is important as the points are added to the license 28 days after this notice date.
Once you have been served with a fixed-charge notice by the Gardai for a driving offense that incurs penalty points and pays that fine within 56 days, the Gardai notify the Department of Transport, Tourism and Sport (DTTAS) of that fact. The DTTAS then issues to the person a notification of the fact that the appropriate number of penalty points are to be added to their driving license 28 days after the issue of such notification.
This is done on behalf of the RSA. If eventually convicted of the driving offense in court, the District Court notified the DTTAS of that conviction and the number of penalty points attached to the conviction.
How can you Remove Penalty points from your Driving License?
This is no doubt a pertinent question. How long do penalty points stay on your driving license? Typically, Penalty points have a three-year lifespan. That means they remain on your current driving license for three years from the start date (effective date). Any period where your license is out of date won't count as part of the three years. Where you accumulate 12 points and are disqualified for six months, the points which led to the disqualification are removed at the end of the six months.
Still looking for a reliable Driving School?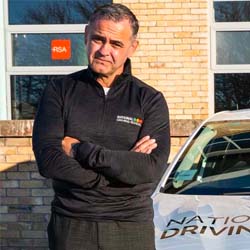 Here at National Driving School we are positioned to take you and your driving needs to the next level.
We have elevated ourselves to become a household name and the leading provider of driving lessons in Dublin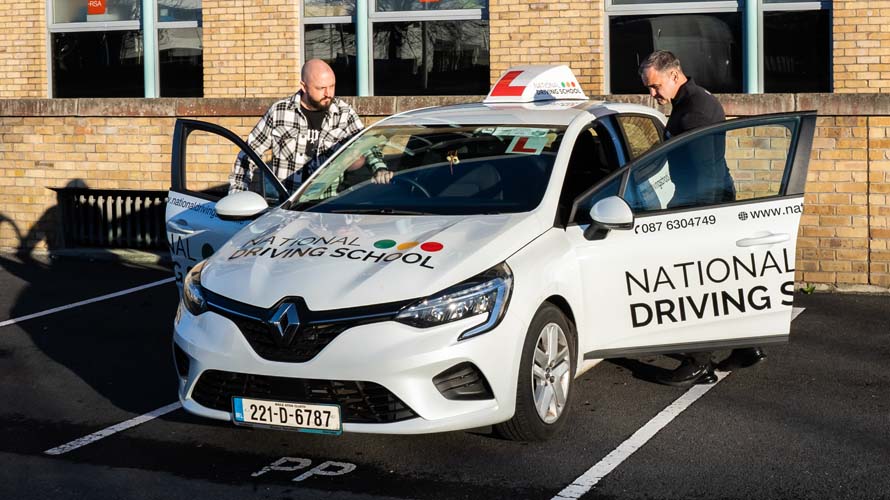 Why Choose National?
Arrive on time, Everytime
Pick-up & Drop-offs
Clean & Modern Cars
Flexible Booking Times
Fully Qualified Instructors
Find out more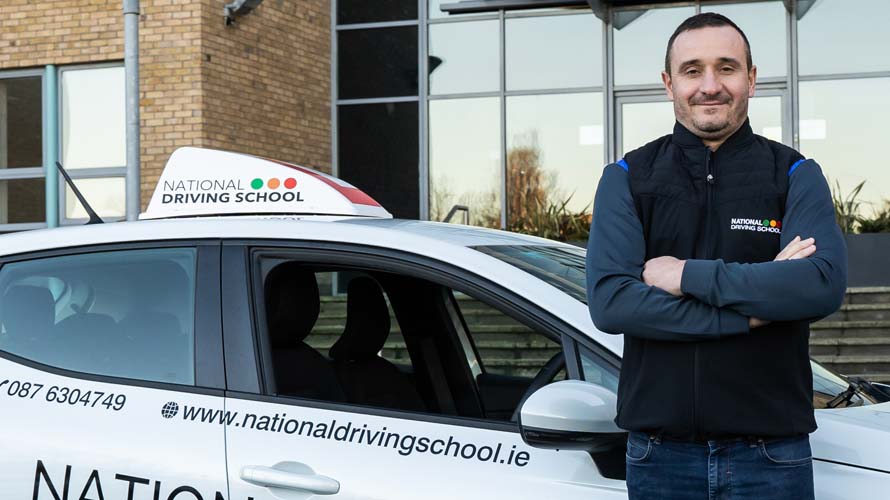 Need Help?
If you need any help choosing lessons or general questions you can get in touch.
30 Years Experiance
Male & Female Instructors
Contact Us