It is absolutely possible to test drive a car before purchasing it, and the National Driving School always recommends doing so before committing to one car!
This is because it is imperative that you are able to make an informed decision, especially if you are attempting to purchase a used car. Simply go into the auto dealer, find the car you would like to drive, and request to test it out.
This request should bring no resistance as auto dealers are generally very happy to let you test your desired car out because they would like you to purchase it. It is significant to note that the dealer servicing you will also be in the car with you. As stated before, it is vital to test drive a car before purchasing the vehicle if it is a used car. This is because the vehicle may have problems or issues that you may not be aware of until you have driven the car.
Here are some steps to follow when test driving a used car to ensure the safety of the vehicle and that it is the right car for you:
Find a reliable dealer
There are plenty of websites and research that you can conduct online to find a website or seller that is trustworthy and reliable. Some well-known and often dependable sites include Craigslist, Cars Ireland, Auto Trader, and Done Deal.
Check the tires
It is always pertinent to check the ware on the tires to ensure that they are safe to drive on the road. If tires are worn or bald, it could increase risk of slipping on the pavement while driving and cause collisions.
Check the car's history
Before purchasing a used car, it is important to know where it has been before. This is significant because certain repairs may (or may not) have been done that might jeopardize the safety and reliance of the car, or the car may not be mechanically sound. All of this information should be found on a report of the car's history. If a car is in perfect condition, then a dealer should have no issue providing you with a history report.
While test driving the car, pay attention to its performance
When driving the car on main roads, make sure to watch the dashboard to ensure that the gas gage, speedometer, etc. are all working properly. In addition, listen for any unusual sounds, like clicking, clanking, or screeching. Finally, pay attention to how the car drives – does it lean towards one side of the road or does it drive in a straight line? These indications will give you an idea regarding the safeness and reliability of the car.
Check the dashboard lights
While driving, make sure to check that the dashboard warning lights are not lit. These are especially important if the engine, brake, or battery lights are on. If you find that a warning light is on, make sure ask the dealer about getting it fixed before purchase.
Do a full walk-around
When looking at a used car, it is important to check for scratches and dents as they might indicate that the car was involved in an accident and therefore might not be mechanically sound. If you find any scratches or dents, be sure to ask the dealer of their origin or request an National Car Test (NCT) report.
Look into renting
If a simple test drive is not enough to help you determine whether the car is right for you, do some research about renting cars. If the dealer you are currently at does not provide that service, you can easily find a cheap place to rent cars through research. Driving the car around for a few days allows you to get a better feel of the make and model you wish to purchase and could ultimately lead to your decision as to whether or not you truly like it.
The National Driving School understands that purchasing a car can be stressful and chaotic, especially if it is your first time buying a vehicle. As always, we prioritize the safety and health of our clients and everyone else on the road. This is why we have created this list to help ensure the mechanical safety of any car that you buy. If you have any further questions, please do not hesitate to contact us at 085-118-1111 or info@nationaldrivingschool.ie.
Still looking for a reliable Driving School?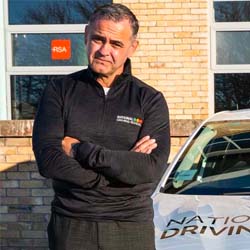 Here at National Driving School we are positioned to take you and your driving needs to the next level.
We have elevated ourselves to become a household name and the leading provider of driving lessons in Dublin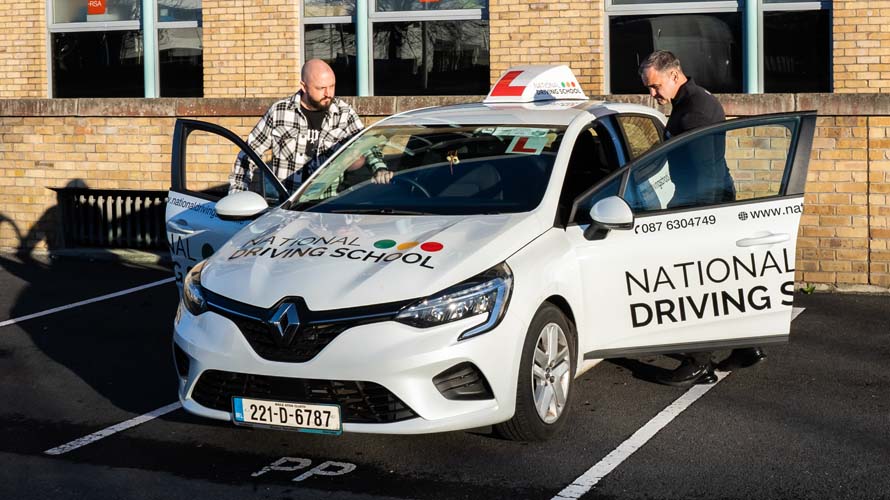 Why Choose National?
Arrive on time, Everytime
Pick-up & Drop-offs
Clean & Modern Cars
Flexible Booking Times
Fully Qualified Instructors
Find out more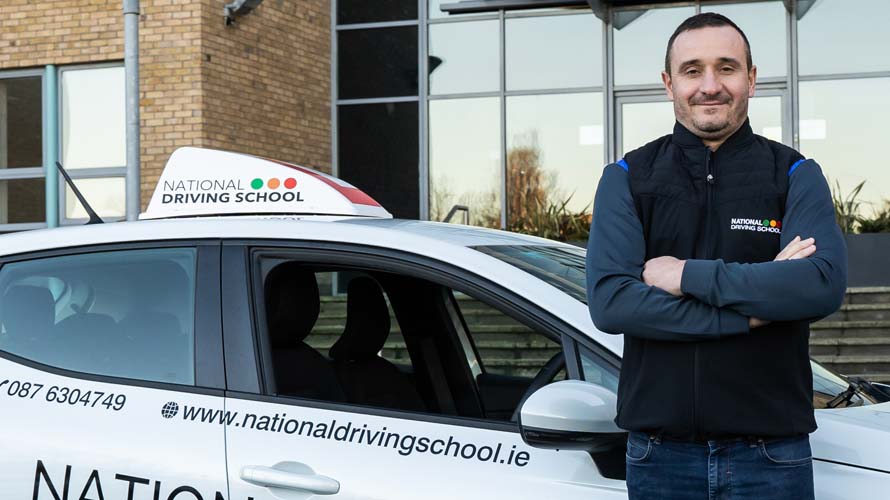 Need Help?
If you need any help choosing lessons or general questions you can get in touch.
30 Years Experiance
Male & Female Instructors
Contact Us