There are many driving licenses seeking citizens of Ireland who won't get it in their first go. It's normal and the government has made rules and regulations through which you can easily retake your test to leagally own a driving license.
Those who didn't pass in their first attempt have in mind that How long before I can have my 2nd driving test? The query will be addressed in this article along with more information regarding what to consider in your 2nd attempt.
Driving license tests are centrally controlled by the Road Safety Authority which complies with all EU (European Union) Directive on issuing Driver's license. There are lots of driving test centers around the country and for convenience, you can have your test conducted at your nearest test center that needs to be mentioned in your application form.
Following are some of the clauses which you have to abide: 
You can have a learner's permit valid for 2 years for which a driving test is compulsory to be successfully cracked by you.
You can appear for the test only after 6 months from the date of issuance of the learner's permit.
If you are from another jurisdiction possessing a permanent valid driving license for more than 6 months then you can be exempted from the above-mentioned procedure.
Most persistent mistakes which you can avoid in your 2nd run:
Always keep an eye on the speed limit signs and comply with the same. 
Manage to cruise easily in traffic with attentiveness and judgment which can be practiced at home with traffic cones.
Always be connected to your surroundings by observing through mirrors, which helps you to safely navigate and pass your test.
Remember you are not the only one on road, do observe the traffic to avoid accidental situations.
Always use turn indicators while changing lanes, direction, and on overtaking any other vehicles. Let others anticipate your moments for smoother traffic.
Look for hazardous signs signifying a steep way or accident-prone areas that need to be slowly crossed in an attentive position which avoids losing control of your vehicle.
While reversing or parking your vehicle, be proactive to identify the space and angle of vehicle moment to avoid any kind of collision with other vehicle or environment.
Reappearing for your driving test:
If you fail in your first attempt to get a driver's license in Dublin, Your instructor or the testing personnel will hand you a report mentioning all the reasons which lead you to fail your driving test.
This helps citizens to work on their weak driving aspects and appear with stronger chances of success in their next attempt.
Along with the report, you will have a certification mentioning your failed attempt which needs to be submitted for 2nd attempt or renewing your learner's license. You can visit the nearest test center and have application in hard copy form or you can also apply online on their official website: My Road Safety. Every time you appear for the test you will be given a new instructor as per the RSA policy to avoid any biased situation.
Making an appeal for failed driving test:
The tests are conducted by humans and there might be an unfair judgment with you, which can be escalated to the District Court where you can appeal for reconsideration under the auspices of Article 33 of the Road Traffic Act, 1961. The court will look into all the arguments and proofs submitted by you to reconsider the test result and look forward to the test run for submitting justice to your driving license attempt. If the court finds authority to be loosely coupled adhering to the rules and regulation, they will offer you a free of charge further attempt for a driver's license test.
The time window between your failed test and 2nd attempt:
You might not be able to clear your driving test in the first go due to any of the above-mentioned reasons, well in this situation the RSA provides you with a minimum of three-week (21 Days) window to sharpen your skills and avoid the mistakes you have done in the first attempt. You cannot apply for a retest before this period. In case if your favorable appointment date is unavailable RSA can reschedule the same and notify you.
Failing in a driving test is normal, but what you can do about it is of more importance. Professional help is always better for you to save time, money, and attempts. At National Driving School we have proficient tutors which will help you get your driver's license in the most intuitive way.
Still looking for a reliable Driving School?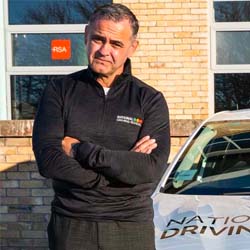 Here at National Driving School we are positioned to take you and your driving needs to the next level.
We have elevated ourselves to become a household name and the leading provider of driving lessons in Dublin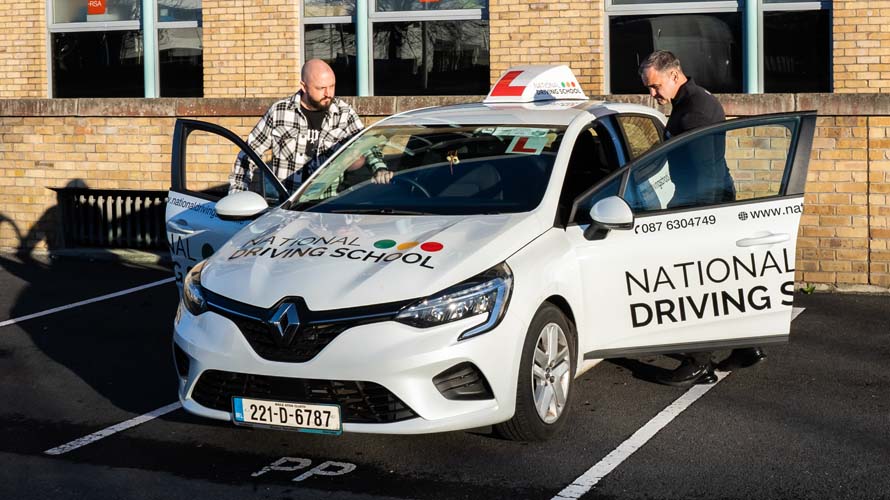 Why Choose National?
Arrive on time, Everytime
Pick-up & Drop-offs
Clean & Modern Cars
Flexible Booking Times
Fully Qualified Instructors
Find out more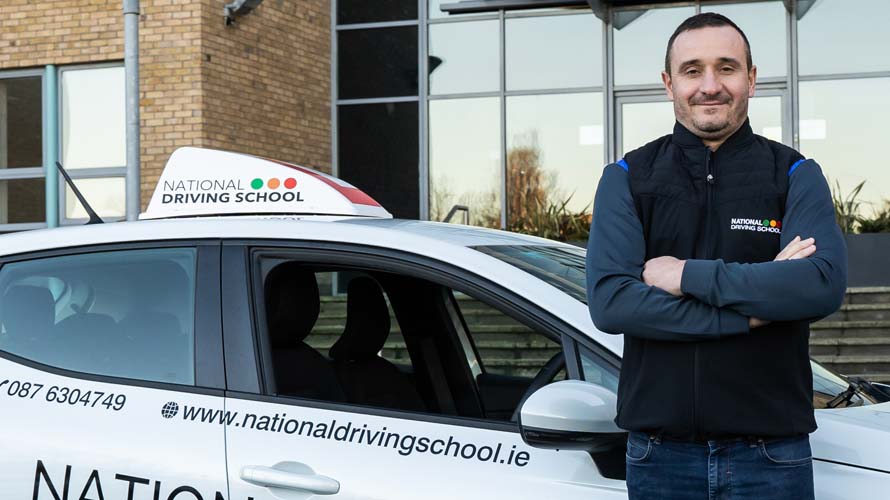 Need Help?
If you need any help choosing lessons or general questions you can get in touch.
30 Years Experiance
Male & Female Instructors
Contact Us