People get edgy when it comes to giving a driving test. The reason could be many, one of them being lack of strategy. Whether you are a first-timer or have attempted a driving test many times but failed, you will be able to pass the test this time. Let us find out how.
Here is a list of simple yet effective tips that would be your guide to pass the driving test.
1. Know the rules well
Not just driving, this is a tip for life.When you are attempting anything, you need to know the rules and regulation. The rules of driving come in handy in a book that you can purchase from any book store, you can also read or download the book online. This will also help you with the theoretical questions which are a part of the test.
[themify_layout_part id="9655″]
It avoids one of the many reasons for failing the test, not able to judge the markings and follow traffic regulation signs.
2. Consider completing more driving lessons
Practice is the best master. It makes you feel confident and good at what you are learning. So apart from the lessons included in the Essential Driving Training programme if you need more lessons, you can always ask for it.
This is important as one of the reasons people fail the test is indecision due to lack of confidence.
3. Test before the test
One of the reasons people get nervous is they are giving a test. With the word test, there are unconscious amalgamated feelings like nervousness, fear of failure, lack of confidence and more. But these feelings could be suppressed by giving a pre-test.
This would allow you to also apply what you have learned from lessons, to know the route well and from the rule books. It will give you an idea in the head of what the test is going to be like.
4. Keep the car up-to-date and documents ready
People seem to rely on last-minute preparation for any exams. It is the time when they searching for the most important thing and often could not find them. This is highly not recommended. Preparations always are the best. Whether it is inspecting the car or gathering all the documents.
5. Gather yourself before the test
Be early at the test, be calm, be confident, have the spirit that this time you are going to give your best, take your time to gather yourself and thoughts before attempting the test. It will ascertain presence of mind and keep you composed.
Not doing so will make you nervous. It will impact your controls, improper controls is why people often fail the test.
6. Give you best out there
With the calm in keep an eye on the surrounding, on other drivers' movements, apply the rules when driving. Look out for signals, marking and signs. Make sure you observe your driving skills along with your surroundings.
This is one of the basic reasons why people fail the test because they are not aware thoroughly of the basic. Apart from the driving test, you can also have additional tests which are in the form of a quiz to make sure you are good at knowing what are signs and marking for, what are the basic rules and when they are to be followed.
Whether it be keeping the safe distance, two-second rule and more make sure to follow it.
7. Provide appropriate attention when needed
Overconfidence is a real thing. Just because you have done all the above steps you are a pro at it. Proceed slowly through the road. Watch out at junctions and roundabouts. Make sure that you read dos and don'ts to get the idea of what you need to do at the roundabouts as they are the trickiest ones.
Under circumstances like weather, road and traffic make sure you change the driving. The coasting is highly not recommended; it will fail you at the test. Do not speed, I repeat do not speed.
8. Tester is here to help
They know very well how nervous people can be sitting on the driver's seat trying to clear the test. They would try to ease you up.
9. Dismiss the mistakes
Even if you made a mistake keep yourself composed, move further normally and do not overthink the mistake you have made. Do not think of how the tester is going to judge you, just take a deep breath in and focus on the road.
Last but not least trust yourself after your work mindfully on all the mentioned tips.
For more details, you can contact us at 085-118-1111 or info@nationaldrivingschool.ie.
Good luck!
Still looking for a reliable Driving School?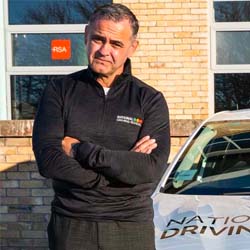 Here at National Driving School we are positioned to take you and your driving needs to the next level.
We have elevated ourselves to become a household name and the leading provider of driving lessons in Dublin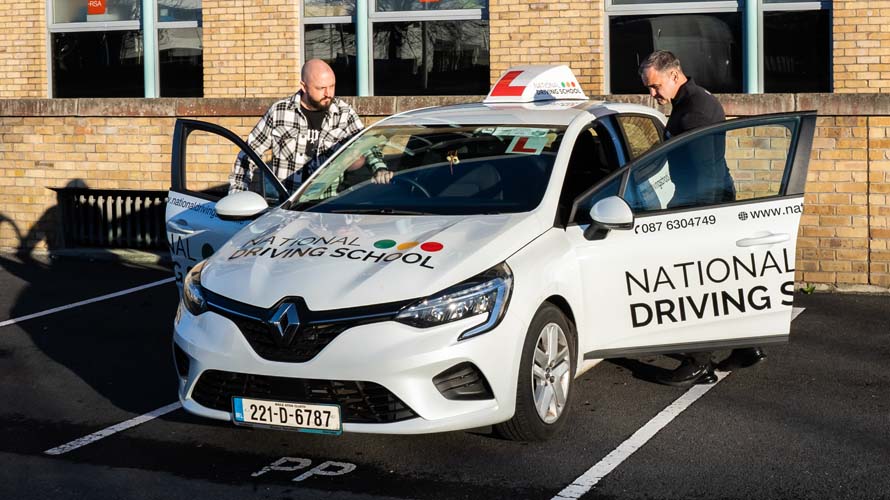 Why Choose National?
Arrive on time, Everytime
Pick-up & Drop-offs
Clean & Modern Cars
Flexible Booking Times
Fully Qualified Instructors
Find out more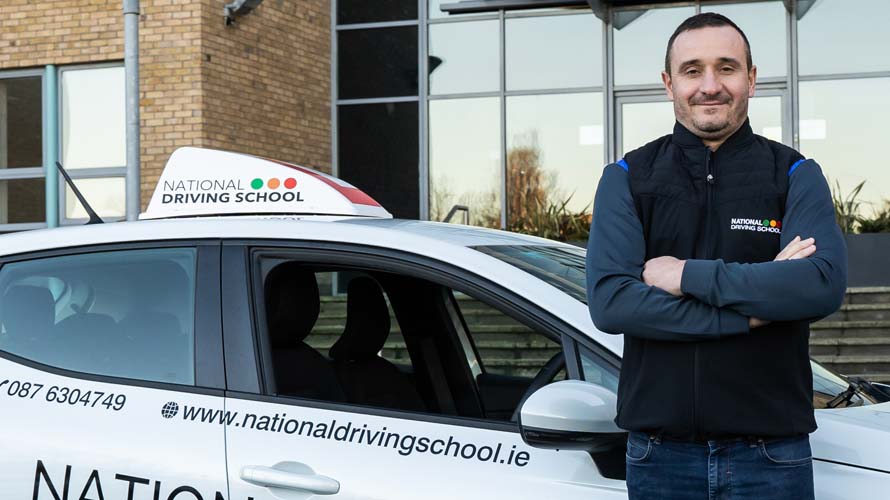 Need Help?
If you need any help choosing lessons or general questions you can get in touch.
30 Years Experiance
Male & Female Instructors
Contact Us