Attaining confidence in driving… Given the relentless efforts and sacrifice you have made, there is no doubt that your acquisition of driver's license is a moment of joy and excitement in your life.
Nonetheless, this achievement can turn-out to be unworthy particularly when you discover that you often shake and fear behind the wheel.
Undoubtedly, this is an outright demonstration of lack of confidence. Consciously or unconsciously, there are a number of drivers suffering from this same lack of confidence. Therefore, it is important to examine how to gain confidence in driving a car.
The truth be told, feeling confident behind the wheel is instrumental in having a smooth and pleasurable driving. It will not only make driving an easier experience for you, but it will also set you up for success and safety in your driving. This should be bear in mind so as to always awaken your confidence.
More often than not, it has been observed that women top the ladder of fearful drivers. Unfortunately, the perpetual nurturing of fear and anxiety behind the wheel has led to a number of avoidable accidents. This is dissatisfactory. It is high-time; you learned how to gain confidence in driving a car. Confidence, on the road, is required so as to practically handle the car and drive in any form of weather or condition.
It is fundamental to note that, the content of this piece will eliminate your fear and awaken your confidence. Owing to the ingenuity of our National Driving School  professional driving instructors, we have taken the assignment upon ourselves with the aim of eliminating fear in the minds of drivers
Worthy of note, however, is that anxiety or nervousness is not only peculiar to the first-time driver, there are few cases in which experienced driver also shiver behind the wheel. In an attempt to overcome this bad habit, kindly find these pieces of information on how to gain confidence in driving a car resourceful.
Are you a nervous driver? Does the thought of driving on the road make you tremble? Are you curious to learn how to gain confidence in driving a car? Interestingly, here lies a golden opportunity for you. In accordance to a survey conducted by Liberty Insurance, virtually two-thirds of Irish drivers feel underprepared for driving despite the fact that they passed their driving test.
The Techniques of Boosting Driving Confidence
In light of the foregoing, the following techniques will guide you towards the development of driving confidence. These include but not limited to;
Practice, Practice, and Practice
There is no doubt that the old saying 'practice makes perfect' continues to hold true. When you regularly practice, your confidence will be increased because of your familiarity with the road. More importantly, always drive your car every day even if you have no specific place to go, a 10-15 minutes drive will be better. Also, try to incorporate roundabouts and park along the route so as to build up confidence.
Traffic Laws
Given the fact that you have become a certified driver, you still need to consolidate your knowledge of traffic laws. By being familiar with the traffic laws, your eyes will be opened to some peculiar regulations within your area. These often include; the speed limit, the appropriate time for signaling, stopping at red lights, stopping at stop lights, keeping a proper distance with other cars and so on. To this end, your confidence will be bolstered.
Get Familiar With Your Car
It is important to categorically state that, your familiarity or non-familiarity with your car will determine if you will shiver behind the wheel. There is no gainsaying that closeness with your car will overwhelm your fear while driving. Therefore, boost your confidence by knowing how to fill your car with gas, how to change the tire, how to jump the car and the use of jumper cables, among others.
Avoid Distractions
Distractions are variables that should be avoided while driving. Driving requires 100 percent attention. Consciously or unconsciously, the high level of distractions will affect your driving confidence. You are, thus, urged to do things that could distract you before the commencement of driving. These may include; turning your music on, setting up your GPS, attending to urgent text messages if needed and so on.
Stick to the speed limit
The speed limits are fundamental to attaining driving confidence. More instructively, over-speeding can make you lose control. It will not only diminish your confidence but can also result in an untimely accident with other cars.
In the same vein, the following tips will be helpful to boost your confidence while driving;
Brake Early Rather Than Later
Believe in Yourself
Drive in All Weather
Complete Refresher Driving Courses
Go out on your own
Force yourself to drive somewhere new
Don't worry about other drivers.
Still looking for a reliable Driving School?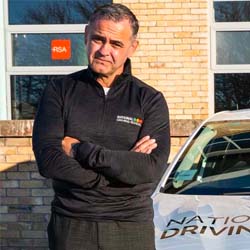 Here at National Driving School we are positioned to take you and your driving needs to the next level.
We have elevated ourselves to become a household name and the leading provider of driving lessons in Dublin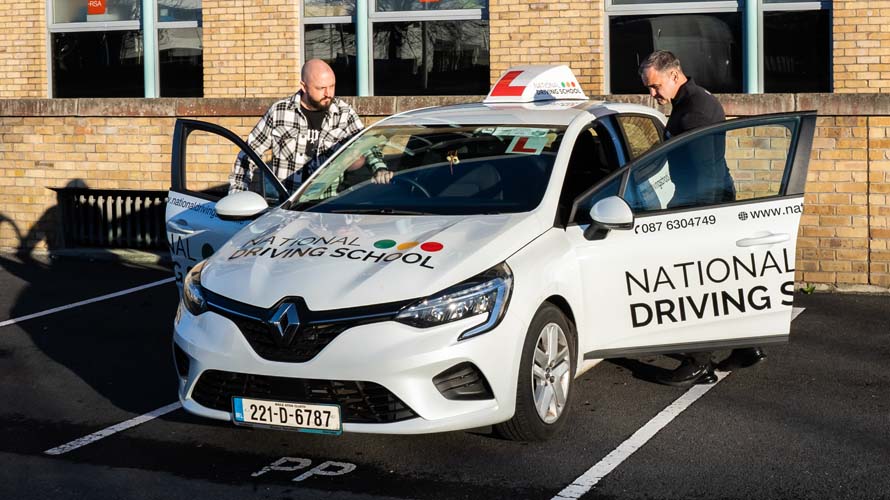 Why Choose National?
Arrive on time, Everytime
Pick-up & Drop-offs
Clean & Modern Cars
Flexible Booking Times
Fully Qualified Instructors
Find out more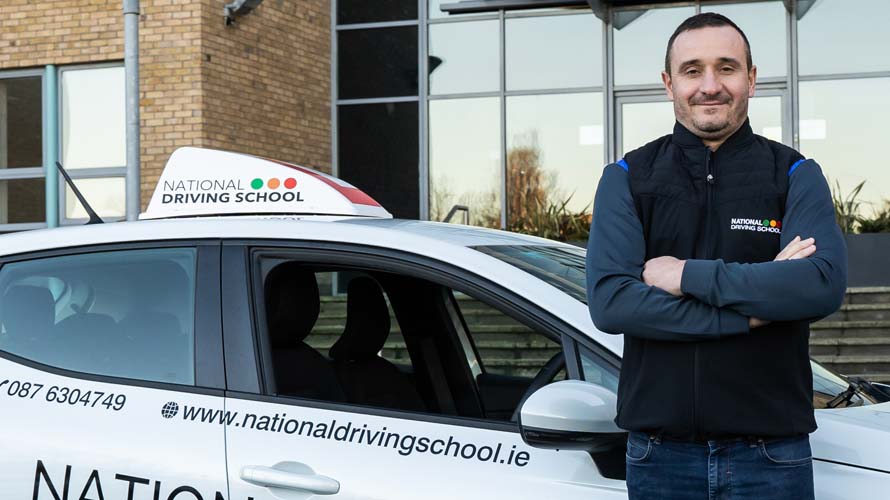 Need Help?
If you need any help choosing lessons or general questions you can get in touch.
30 Years Experiance
Male & Female Instructors
Contact Us