So now that you know that you want to be a driving instructor, there are a few steps that need to be taken by you to make sure you can actually achieve that goal.
The main step in this process is definitely getting the driving instructor certificate from a legitimate source.
Since this is one of the most crucial steps in getting your driving instructor license, most people prefer to get trained by a professional driving school, rather than preparing for the test all by themselves.
The preparation of the test has nothing to do with your driving abilities, but the only thing it helps you in perfecting is making sure you have all the minute details covered, details which may get missed if you are preparing on your own. A good driving school not only improves your driving skill, but it also pays close attention to traffic rules and regulations. At National Driving School, not only can people learn how to drive right from scratch, but they can also train to become a driving instructor. 
National Driving School understands the importance of helping make some amazing driving instructors because when not done right, driving can be dangerous as well. This puts immense pressure on driving instructors to do their job very well. This is why at National Driving School, the teachers are well trained so that they can teach their students to be even better teachers. After all, this is a skill you don't want to mess with!
The ADI test – What is it really?
The ADI test – or the Approved Driving Instructor test – is a test that is mandatory for every aspiring driving instructor. It has 3 main aspects or parts – Practical skill, Theoretical knowledge, and Instructional knowledge.
Practical skill – In this part of the test, your actual driving skills are put to test. You would have to drive with a professional driving instructor and he or she will assess your driving. Many people prefer to apply for an ADI test training course, which is offered by many renowned driving skills, even National Driving School. It is a good idea to do so in terms of improving and sharpening your tool.
Theoretical knowledge – This part of the test assesses the theory part of driving. This includes the basic rules and regulations of traffic as well as basic driving etiquette. It is very important that you ace this part of the test because if you don't, you can't be deemed fit to be a professional driving instructor. This is so important especially when you are responsible for transferring the knowledge to other aspiring drivers.
Instructional knowledge – This part of the test is where there is a role reversal. By this, we mean that the person taking the test would now act as your student, and you would be tested on your teaching/instructional skills. For this part, you will act like how you would when you are teaching a potential student.
How much does the ADI test cost?
If you sign up for taking the Approved Driving Instructor test with a legitimate driving school, the cost of ADI training can go up to 3000 euros. This training cost covers about 60 hours of on ground training and tuition.
As you know, there are 3 parts of the ADI test – Practical, theoretical and instructional. When you are paying for this test, you pay for these three parts separately. This means that if you fail to pass one part of the test, you will have to pay for it again to take that part of the test again. The theory part of the test is the cheapest, and should not be any more than 150-160 euros for each attempt.
The practical and instructional part of the test cost about 200 euros each. Once you have passed all three aspects of the test, you will be required to pay an Advanced Driving Instructor registration fee, which is about 250 euros. This ADI certification lasts for 2 years, after which you are required to renew it. The renewal costs about 250 euros.
ADI test fee breakup –
ADI test training fee – 3000 euros
Practical part – 200 euros
Theoretical part – 150 euros
Instructional part – 200 euros
ADI registration fee – 250 euros
ADI registration renewal fee – 250 euros
If you want to prepare well even in your downtime, you can also purchase books and literature to train your mind in terms of theory and teaching techniques. The studying material can cost up to 100 euros at the max.
Keeping all these costs in mind, you can safely say that you can become a professional driving instructor in about under 4,200 euros, inclusive of training, tests and registration fees, as well as books and literature. This cost is definitely an investment, but in the future, it definitely does pay off.
Still looking for a reliable Driving School?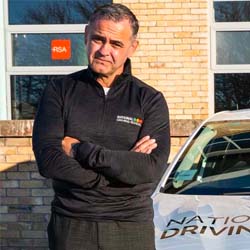 Here at National Driving School we are positioned to take you and your driving needs to the next level.
We have elevated ourselves to become a household name and the leading provider of driving lessons in Dublin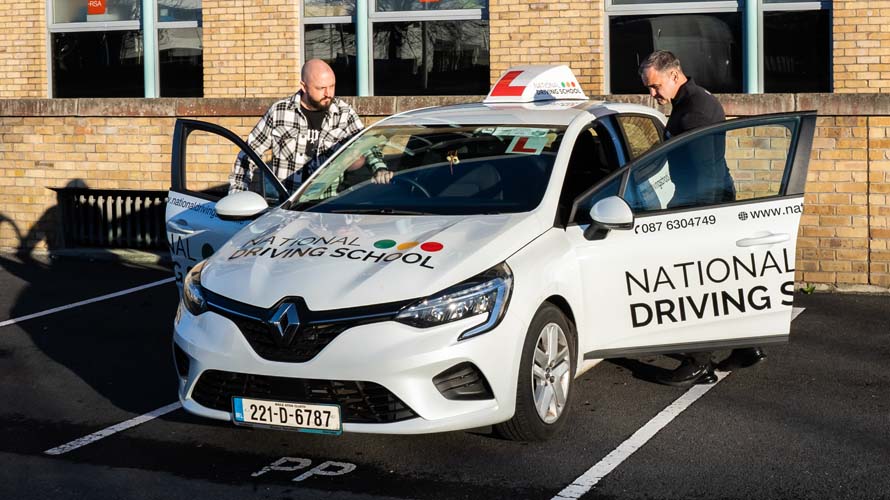 Why Choose National?
Arrive on time, Everytime
Pick-up & Drop-offs
Clean & Modern Cars
Flexible Booking Times
Fully Qualified Instructors
Find out more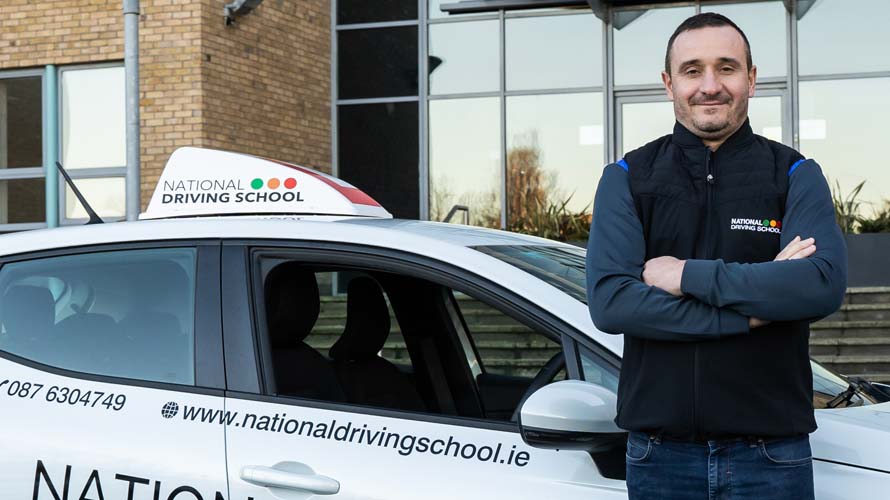 Need Help?
If you need any help choosing lessons or general questions you can get in touch.
30 Years Experiance
Male & Female Instructors
Contact Us