Getting connected to the time and lots of driving test… – Against the backdrop of the fact that the ultimate importance of enrolling in a driving school is to become a trained and learned driver, the need to know how long is a practical driving test is very fundamental. This will not only give you an insight into the endeavour but will also keep your mind and body ready for the task ahead.
A practical driving test, put differently, a road test is a specially designed procedure under which a person's ability to drive a motor vehicle is tested and proven. It is a test that is usually conducted after an individual has passed through a driving instructor.
Given our National Driving School track records in driving training, driving students that pass through us do experience hitch-free practical driving test. A driving test is generally concerned with the close monitoring and assessment of a person's driving ability on the road.
From time immemorial, the volume of time for a practical driving test is 40 minutes. The person subjected to practical driving test will be under a close watch and monitoring while he/she keeps driving for a great deal of 40 minutes. More importantly, you will be mandated to drive for around 70 minutes if you are undergoing an extended driving test owing to the fact that you have once been banned from driving.
Worthy of note, however, is that practical driving test uses some criteria or conditions to examine driving students. These criteria will determine your success or failure. As a consequence, it is important to comprehensively appreciate these conditions with the aim of emerging victorious from any practical driving test.
As a step in the right direction, the following are the conditions upon which an individual will be made to pass through during practical driving test;
Eyesight check
Safety questions
40 or 70 minutes of drive
Independent driving and lots more.
However, the afore-stated points will be subsequently examined in details. Your inability to surpass the standard 40 minutes drive and other rigors may lead to the revocation of your license if you have been given before.
It should be particularly noted that this 40-minutes long practical driving test includes; driving on the public road coupled with different maneuverability tests that take place in a controlled environment such as; driving back and forth through organized traffic cones,
reversing within a corner, undertaking an emergency stops, among others.
how long is a practical driving test
Having answered the fundamental question of how long is a practical driving test, it is worthy of note to equally examine what you will be subjected to do within the 40-minutes practical driving test.
Whether you have once been banned from driving and need to undertake new practical driving test due to the violation of the driving code of conducts or you are a fresh applicant ready to under-go practical driving test, you will both be expected to pass through the below procedures within a short time-frame;
Eyesight check
Within the period of practical driving test, you will be subjected to read a number plate from a distance. More specifically, it is usually 20 meters for vehicles with a new-style number plate while 20.5 meters for vehicles with an old-style number plate. It should be noted that New-style number plates begin with 2 letters coupled after with 2 numbers such as AB51 ABC.
It is instructive that once you fail the eyesight check, your practical driving test will end automatically. Hence, you are urged to take note of this.
'Show me, tell me' Style of Questions
There is a need to bear in mind that you will be asked two (2) vehicle safety questions, otherwise referred to as 'show me, tell me' questions. This will appear like; 'tell me' question at the start of your test, that is before you start driving and 'show me' question, that is while you are driving.
Pulling over at the side of the road
More fundamentally, you will be expected to pull over and pull away during your practical driving test. These include; usual stops at the side of the road, pulling out from behind a parked vehicle and so on.
Reversing your vehicle
This is an inevitable task during your practical driving test. Regardless of how long is a practical driving test, the examiner will instruct you to do a parallel park at the side of the road or park in a peculiar parking bay so as to demonstrate your ability reverse in and out.
Independent driving
In this regard, you will be mandated to drive for about 20 minutes by following either the directions from a sat navigator or traffic signs. Either of the two, the examiner will inform you of the exact one to adopt.
Still looking for a reliable Driving School?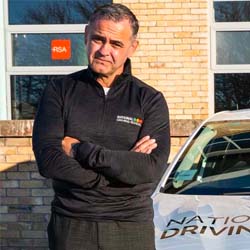 Here at National Driving School we are positioned to take you and your driving needs to the next level.
We have elevated ourselves to become a household name and the leading provider of driving lessons in Dublin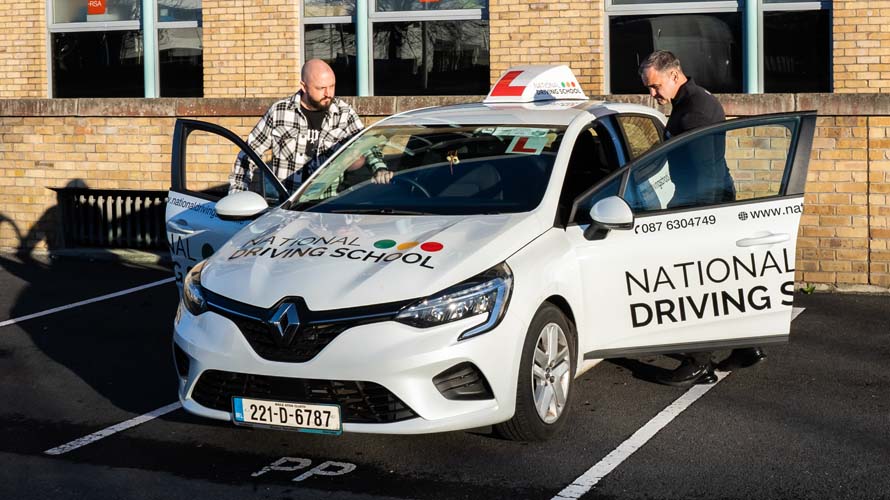 Why Choose National?
Arrive on time, Everytime
Pick-up & Drop-offs
Clean & Modern Cars
Flexible Booking Times
Fully Qualified Instructors
Find out more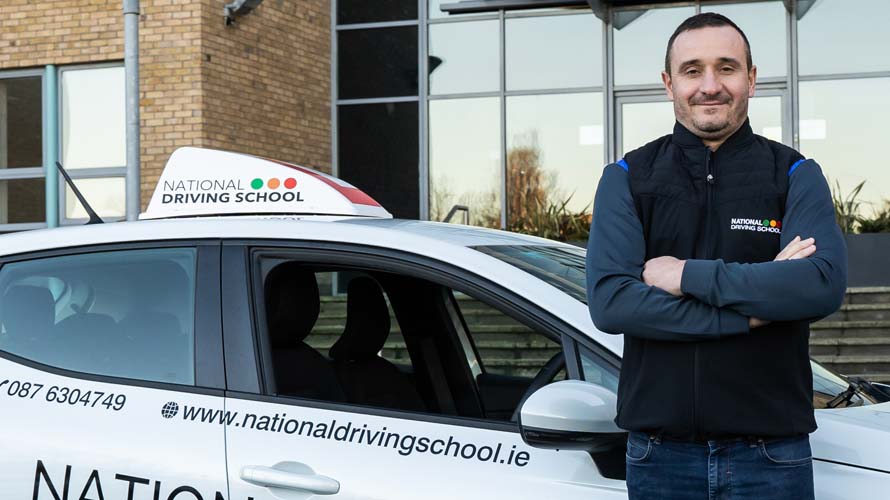 Need Help?
If you need any help choosing lessons or general questions you can get in touch.
30 Years Experiance
Male & Female Instructors
Contact Us