EDT stands for Essential Driver Training. This is a training program which is necessary for all aspiring drivers to attend. EDT as well as reduced EDT programmes focus on preparing future drivers with all the skills and techniques to ensure that they turn out to be extremely responsible and careful drivers.
What is reduced EDT?
Since the beginning of 2019, this new rule has been established where people who have valid driving licenses but belong to any country other than Ireland are compulsorily required to take the reduced EDT plan consisting of 6 hours sessions of 1 hour each. Once they apply and take this programme, they will be eligible to apply for an Irish driving license.
While the regular EDT plan involves 12 hours of lessons taken one hour per day, the new reduced EDT plan aims at getting the EDT lessons to complete in about one or two days or longer period of time as it suits you.
What is the reduced EDT required?
Irish driving routes and rules are quite different as in most foreign countries the driver drives in the right lane whereas in Ireland the driver needs to sit on the right seat and drive on the left side of lane. Reduced EDT lessons list a number of skills that a foreign driver must practise to become a safe and responsible driver.
To apply for the Irish driving license, you need to be a competent driver
You must possess the following skills to be a competent driver
Keen observation on road and surroundings
Compassionate to other road users and assuring road safety for them
Driving in controlled manner to ensure the safety of yourself and other fellow passengers
Knowing the results for a risky driving
Not choosing to drive rashly on road and putting you and others' life at risk
Criteria that you need to fulfill before applying for reduced EDT
As explained, the reduced form of EDT is only applicable to the foreign national and should follow the given conditions
Holding a full driving license for at least 2 years
License must not have expired for more than 6 months as of date mentioned in the license
Firstly, clear the theoretical test and get the learner's permit
Must be a resident of Ireland now
How to prepare for the first session?
You must have a valid learner's permit and must check insurance, motor tax, NCT as ADI will firstly go through these documents of yours. Then you will be given the logbook where your driving lessons that you need to complete are mentioned as 1,5,6,7,9 and 10.
Also, you can check your progress in reduced EDT lessons by logging in the official website of RSA and filling your date of birth, full name and driver number details. You can take guidance from your instructor for the lessons.
List of 6 Reduced EDT Lessons
Lesson 1: Car control and safety checks
Lesson 5: Correct positioning 2 (More complex situations)
Lesson 6: Anticipation and reaction
Lesson 7: Sharing the road
Lesson 9: Changing direction 2 (more complex situations)
Lesson 10: Speed management
The foreigner holding the full driving license already has the skills required to drive on different kinds of roads, so RSA has listed these lessons to make the person skillful to drive in Irish jurisdiction.
Is the 6 months rule applicable in this case?
In case the foreign people already possess a full driving license with them, they do not need 6 months to take the driving test.
Final Thoughts
Basically you need to prepare for your test with the reduced EDT lessons and then practise those skills that you have learnt on your own with a driving guide who has a valid driving license. Your complete skill development is a result of your lessons and informal practise both.
You can opt for the pretests and mock tests too to assess yourself, to get more information, contact us at 085-118-1111 or info@nationaldrivingschool.ie.
Still looking for a reliable Driving School?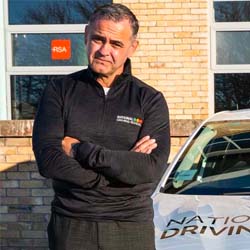 Here at National Driving School we are positioned to take you and your driving needs to the next level.
We have elevated ourselves to become a household name and the leading provider of driving lessons in Dublin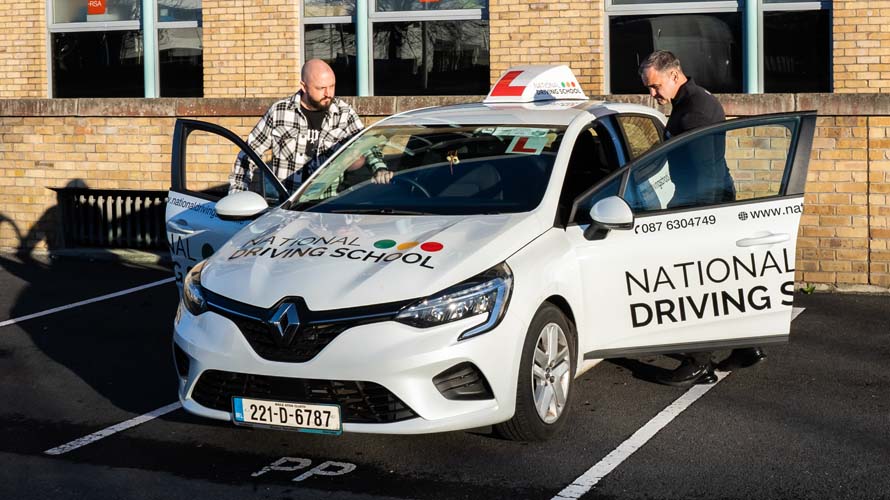 Why Choose National?
Arrive on time, Everytime
Pick-up & Drop-offs
Clean & Modern Cars
Flexible Booking Times
Fully Qualified Instructors
Find out more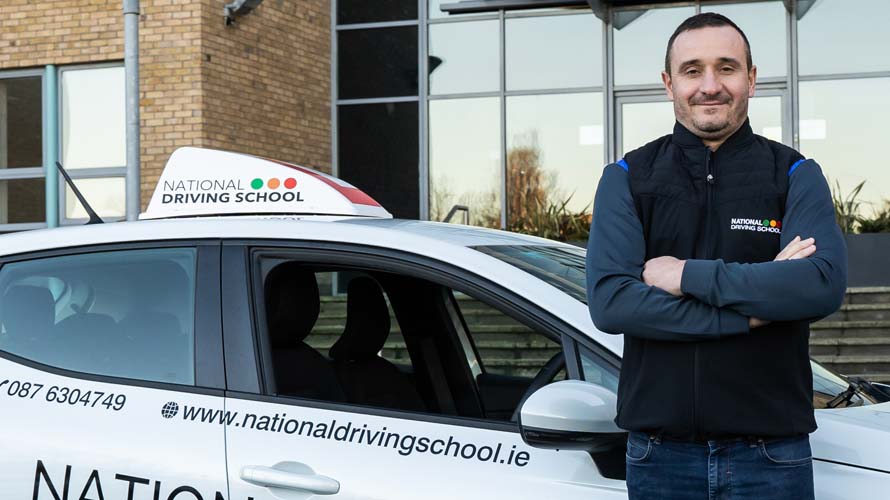 Need Help?
If you need any help choosing lessons or general questions you can get in touch.
30 Years Experiance
Male & Female Instructors
Contact Us