When you are using a learner permit for driving in Ireland, there is one statement that you must keep in mind. It says that "A learner permit is not a driving licence."  As per a new legislation which came into effect on 22 December 2018, any car owner who knowingly lends his vehicle to an unaccompanied learner driver or an unlicensed driver is liable to face prosecution.
The Garda Síochána can detain any vehicle if it is driven by an unaccompanied learner.
This new amendment is also called the 'Clancy Amendment' based on Noel Clancy who was a major campaigner for the change. In December 2015, Noel's wife and daughter were killed in an accident that involved an unaccompanied learner driver.
Statistics have revealed that more than 125,000 learner drivers with learner permits obtained between 1984 and 2016 have never appeared for an actual driving test.
With many young drivers are renewing or "rolling" their learner licenses without appearing for a driving test, there are proposals to reduce long-term dependability on a learner license.
The purpose behind bringing in the changes was to highlight the potential dangers of a learner driving unaccompanied.
Such drivers are more prone to accidents due to lack of experience and are more likely to take risks, thereby endangering the lives of other road users.
It has also been established that the guidance and support of an accompanying driver is one of the most effective ways to enhance one's driving skills. For those reasons we are being known as best driving school in Dublin.
Guidelines for learner permit holders while driving
The learner permit holders are bound by some laws for the reasons of safety. These are described below to provide complete clarity on the subject.
No learner license holder can be alone in the vehicle while driving and should be accompanied by a qualified driver at all times. This is irrespective of the number learner permits the person has held and the total number of years that he or she have been driving.
A person who holds a full driving licence in the same category for a minimum period of 2 years is considered as a qualified driver. A Certificate of Competency received on passing the driving test does not qualify a person to accompany a learner.
The only exception to this is in the case when a learner license holder is driving a work vehicle like an agricultural tractor or JCB. If the vehicle has been adopted to carry a passenger, then the passenger needs to hold a valid driving licence for that category for a continuous period of at least 2 years.
Motorcycle riders need to check whether they have got hold of their first learner permit on or after the 6 December 2010. In such cases, they need to carry a Certification of Satisfactory Completion along with the learner permit.
The vehicle must display an 'L' plate both in the front and rear ends. The plate should consist of the word 'L' written in red over a white background that is clearly visible.
A learner license holder is not permitted to drive on motorways even if he or she has been provided with a certificate of competence.
Such a driver is not allowed to carry passengers for payment or reward under any circumstances.
Those who hold a learner license for driving vehicles of categories B, C1, C, D1 or D ae not allowed to drive while drawing a trailer. For more information on these vehicle types, you can visit the website of the Road Safety Authority.
Along with these rules, it is also important to ensure that the vehicle you are driving is in a safe and good condition. All vehicles which are more than four year old must undergo regular health-checks which are termed as the National Car Test.
The penalties for learner drivers driving unaccompanied
According to the law, when an unaccompanied learner driver is not the vehicle owner, the vehicle could be impounded and owner liable to face a fine amounting up to €1,000. This law applies to anyone who is driving with a learner permit but is not applicable to those who are learner permit holding drivers of motorcycles or of tractors. Unaccompanied driving under a learner license is considered as a penalty point offence and such a driver can be stopped by An Garda Siochana at any point.
For a person who accepts the point offence of 'Learner Permit holder driving unaccompanied by qualified person', 2 penalty points are applied. The financial penalty includes a fixed charge of €80 which needs to be paid within 28 days and €120 if paid within 56 days. When the offender is convicted in a court, then a total of 4 penalty points are added, along with a fixed charge of €120.
In the event of your car being taken by a learner license holder without your consent, the legislation allows this to be taken up as defence in the court. The claim has to be supported by the right amount of evidence in the court hearing.
A long term planning
The rules to curb the learner drivers driving unaccompanied on the streets is a part of the Road Safety Strategy 2013-2020 which aims to make the roads safer for every user. In case you are a holder of a learner permit holder, make sure that you drive safely while being guided by a qualified driver. It is also important that you apply for a regular license at the first opportunity to enjoy driving responsibly, freely and independently on the streets.
Do keep in mind that beyond the legal requirements, there are also some other factors that a new driver should pay attention to. You can take a look at the list of such points by visiting the website of the Road Safety Authority.
Still looking for a reliable Driving School?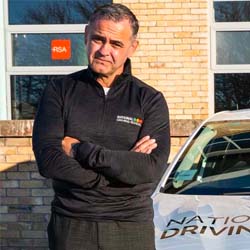 Here at National Driving School we are positioned to take you and your driving needs to the next level.
We have elevated ourselves to become a household name and the leading provider of driving lessons in Dublin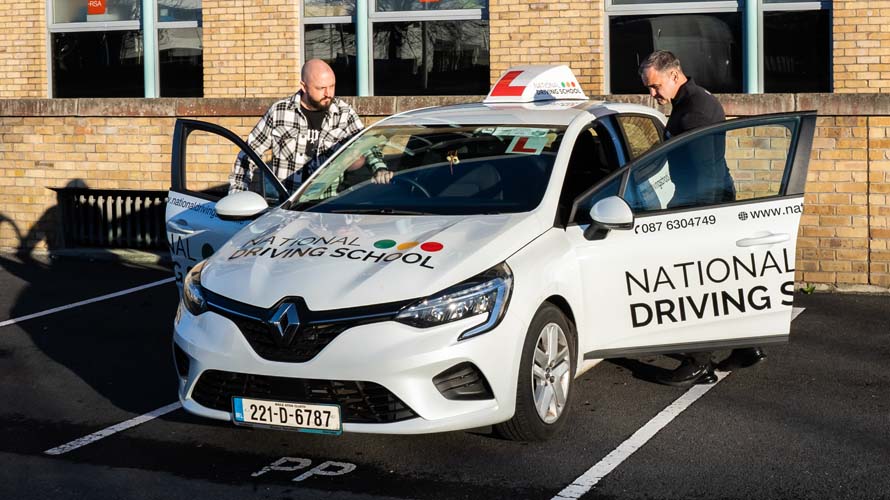 Why Choose National?
Arrive on time, Everytime
Pick-up & Drop-offs
Clean & Modern Cars
Flexible Booking Times
Fully Qualified Instructors
Find out more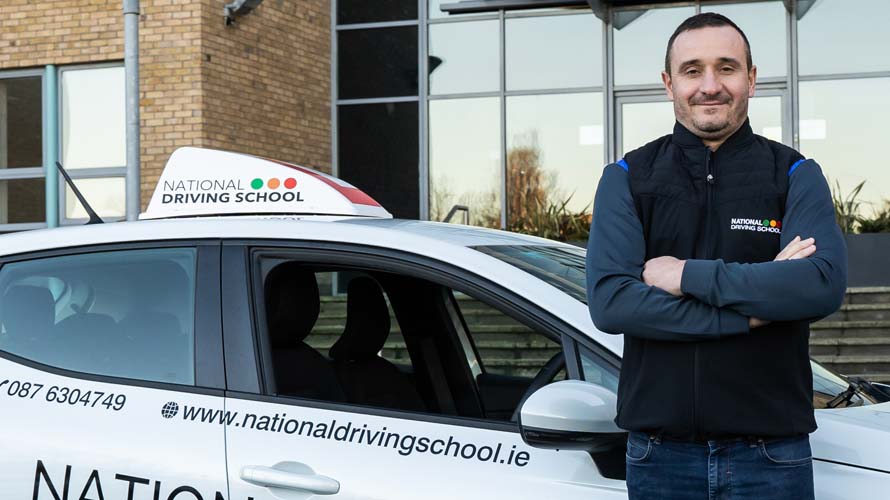 Need Help?
If you need any help choosing lessons or general questions you can get in touch.
30 Years Experiance
Male & Female Instructors
Contact Us