In Ireland, the license is not the only thing that you need while driving, you need an insurance too. Failure to produce a valid insurance while driving will not only result in fines and penalty points, it can also result in you getting disqualified from driving.
In addition to that, you also need a current Certificate of Insurance in order to pay the motor tax.
Penalties for driving without insurance in Ireland
Back in 2002, Ireland introduced the system of penalty points and any driving offence will add these points to your license. This was done with the motive of enhancing driver awareness and to reduce the number of road accidents.
There is a full list of all the driving offenses which can add penalty points to your license and driving without insurance is a serious one among them.
You can check out the full list of offences attracting penalty points in the RSA website. Keep in mind that if you are driving without insurance you can attract the following penalties. Know more from RSA approved driving instructors in Dublin.
A fine up to €5000.
An addition of 5 penalty points against your license.
The court can decide to suspend you from driving or sentence you to a term of imprisonment not exceeding six months.
As you can see, driving without insurance in Ireland is not an option that you can choose. Some of the features of the penalty point system are listed below for providing further clarity on the subject.
Penalty points can be accumulated when you are served with a notice for an offence that attracts penalty. You opt for paying the fines rather than allowing the matter to be referred to the courts.
Penalty points remain against a license for a period of three years. This does not include the period when your license has expired or you have been disqualified from driving for some other offence.
If any driver accumulates 12 penalty points within any given three-year period, then he or she will be disqualified from driving for the next six months.
These points are not marked physically on the license but hold as a record against the license in the National Vehicle and Driver file operated by the Department of Transport, Tourism and Sport.
Once penalty points have been added against your license, you will receive a written notification, mentioning the details of your name and address along with the date, time and location of the concerned driving offence.
The points will be added against your license record 28 days after the date of issue of the notice. This is because the points can only be applied after you have paid a charge for the offence or have been convicted in the court for it.
Once a fixed charge notice is issued against the offence, the offender can either pay it or allow the matter to move forward to the court. An offender has a period of 28 days to pay a fine and a delay in payment within the next 28 days will attract an additional charge of 50 percent. The matter will be taken to court after 56 days of non-payment.
Penalty points are applicable for both learner and full driving licences. They stay on the license for a period of three years and you will get a notice once they have expired.
Check out the insurance policies before driving without a license in Ireland
The minimum required insurance is about protecting the "third party" which indicates the other road users apart from the driver. The types of available insurance can be broadly classified into three categories.
Comprehensive insurance
This is the costliest insurance option in the market and it covers a driver for all possible eventualities. This include any damage done to the vehicle irrespective of the manner in which it was incurred, life and accident insurance, tow truck Dublin, loss of personal belongings from the car and the accidents in a hired car. With the number of expensive cars on the rise, more number of people are opting for this type of insurance.
Third party, fire and theft insurance
This is the most popular form of car insurance in Ireland as it provides cover for a range of eventualities at a reasonable price. Apart from the basic choices, there are also additional options available, like windscreen breakage and property damage and locksmith.
Third party insurance
This is the least amount of insurance required by law but it leaves the car owner vulnerable to accidents and any other type of loss. This will not cover for the damage sustained by the car in an accident or any loss due to a fire or a theft.
If you have been unfortunate enough to be involved in an accident with a driver who is without an insurance, here are the best steps you can take.
Inform the An Garda Siochana immediately so that they can arrive at the scene and take note of both the parties involved.
Notify your insurer about the accident and also submit the other person's insurance details to them. They will be able to confirm whether the other driver is insured or not.
The Motor Insurers Bureau of Ireland was set to compensate those involved in an accident with uninsured drivers. You need to submit a claims form immediately to them so that they can start the investigation at the earliest.
Insurance refusal
The insurance provider takes into consideration various factors like the age of the driver, the license, the type of car and past driving records before providing you the insurance quotation. It may happen that they may refuse to offer you an insurance, but you can always ask for the reason behind that decision. In case you have been refused by at least three insurance providers in writing, you can apply to the Declined Cases Committee of Insurance Ireland for providing you with an insurance quote.
Conclusion
With multiple insurance providers around, it is quite easy to search for the best quote for your car insurance. Now that you have understood the consequences of driving without an insurance in Ireland and the safety aspects involved with it, make sure that you never drive out without one.
Still looking for a reliable Driving School?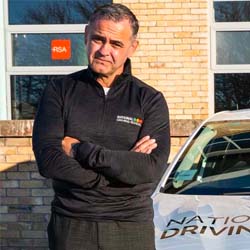 Here at National Driving School we are positioned to take you and your driving needs to the next level.
We have elevated ourselves to become a household name and the leading provider of driving lessons in Dublin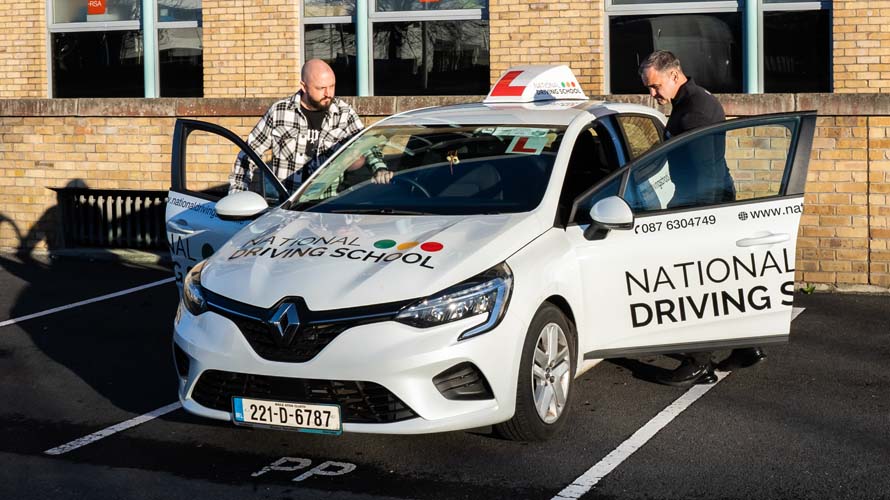 Why Choose National?
Arrive on time, Everytime
Pick-up & Drop-offs
Clean & Modern Cars
Flexible Booking Times
Fully Qualified Instructors
Find out more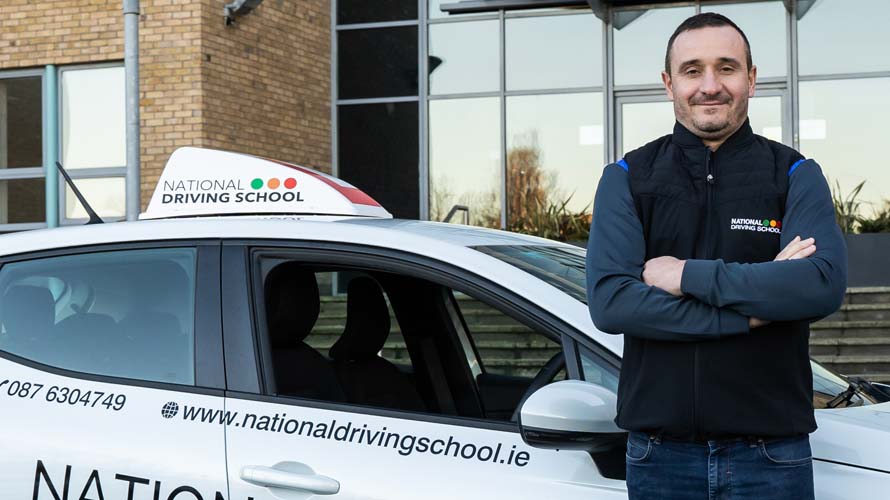 Need Help?
If you need any help choosing lessons or general questions you can get in touch.
30 Years Experiance
Male & Female Instructors
Contact Us