One exciting policy in Ireland is that there are very specific licenses that determine which category of vehicle motorway users can drive.
The category ranges from motorcycles, mopeds, car and work vehicles, buses and trucks, and trailers. In this article, we will explain the various licenses for mopeds and motorcycles that you can apply for.
In a general case, you are only allowed to drive the category of vehicle that your license or permit was issued for but you can add vehicles of other categories onto your license.
This is also true of the Motorcycle and Moped Category AM, which is available to drivers with a Category B license.
Also, do you know that many B category licenses in Ireland allow getting the full category M entitlement? So, you can drive 50cc Mopeds saving fuel annually and cut-through traffic easily whenever you want to.
Motorcycle and Mopeds
| | | |
| --- | --- | --- |
| Category | Type of Vehicle | Age Requirement |
| AM | Mopeds with a max. speed of 45kph | Must be at least 16 years old |
| A1 | Motorcycles of 11kW (kilowatts per hour) or less | Must be at least 16 years old |
| A2 | Motorcycles of 35kW (kilowatts per hour) or less | Must be at least 18 years old |
| A | Motorcycles and motor tricycles | Must be at least 24 years old (or 20 years old with progressive access*) |
Car and Work Vehicle
| | | |
| --- | --- | --- |
| Category | Type of Vehicle | Age Requirement |
| *B | Vehicles for 8 or less passengers | Must be at least 17 years old |
| W | Work vehicles such as a tractor | Must be at least 16 years old |
*If you have a learner's permit, you cannot pull a trailer behind your category B vehicle 
What is Progressive Access?
Progressive Access applies to Motorcycle and Moped Categories A2 and A. This means that you might be able to obtain a license of a higher category than your age only under certain situations and conditions.
For instance, if you are 20 years old and have had an A2 license for 2 years with a clean driving record, you can complete a training course to apply for a Category A license. For information regarding training services, please feel free to contact the National Driving School.
Motorcycle and Moped Regulations
Tax and Insurance
Any owner or driver of a moped must have a motor tax disc* and proof of insurance before being allowed to drive the moped.
Motor Tax is a mandatory system for private cars which requires owners to pay an annual fee to be allowed to use public roads in Ireland
Licenses
Any individual driving a moped must have their license or learner's permit with them at all times in case of emergency or for identification.
If you have a learner's permit, it is illegal to transport any passengers with you.
The National Driving School hopes that this article was beneficial to your understanding of licenses regarding driving mopeds. If you have any further questions please do not hesitate to contact us at 085-118-1111 or info@nationaldrivingschool.ie.
Still looking for a reliable Driving School?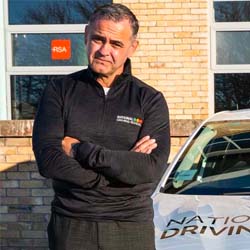 Here at National Driving School we are positioned to take you and your driving needs to the next level.
We have elevated ourselves to become a household name and the leading provider of driving lessons in Dublin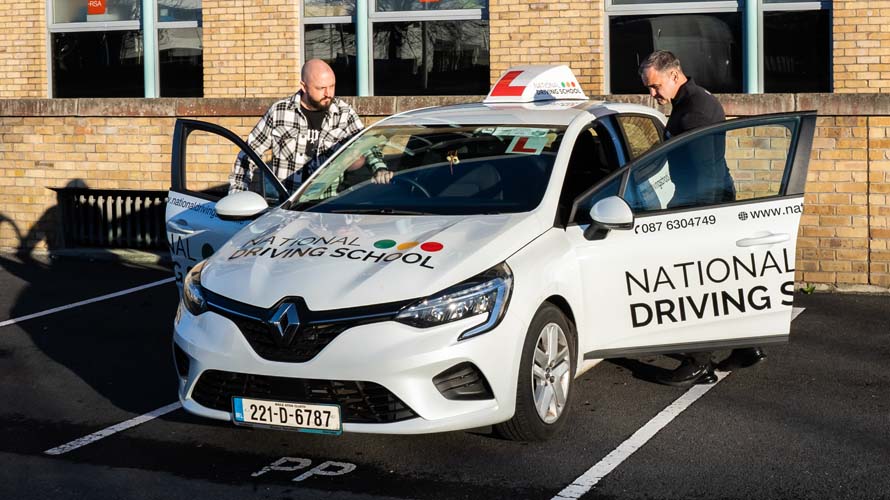 Why Choose National?
Arrive on time, Everytime
Pick-up & Drop-offs
Clean & Modern Cars
Flexible Booking Times
Fully Qualified Instructors
Find out more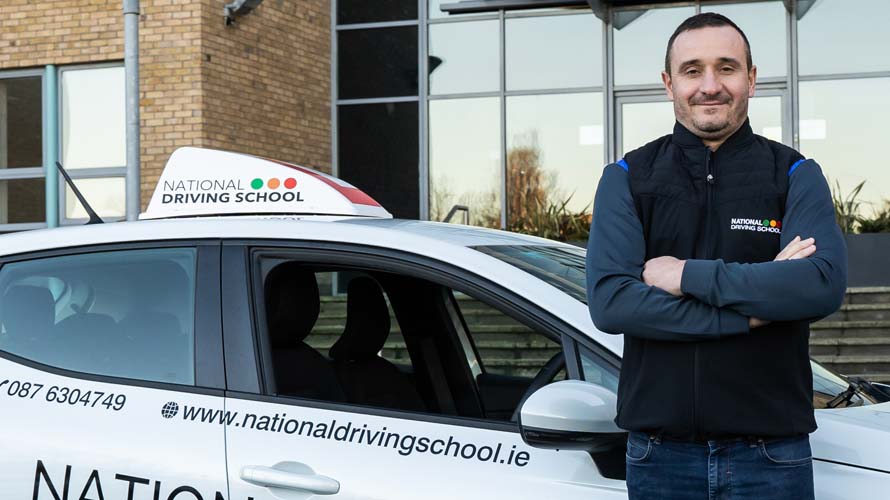 Need Help?
If you need any help choosing lessons or general questions you can get in touch.
30 Years Experiance
Male & Female Instructors
Contact Us