Owning a car comes with a lot of responsibility. When you sign up for buying a car of your own, you are also signing up for a whole lot of responsibility. By this, we mean that along with the pleasures of driving your own car, you also get to face certain maintenance issues from time to time.
To combat these issues like a pro, the best idea is to read up about the potential problems or pain points of owning a car of your own.
Why should I know how to jumpstart my automatic car?
This is something every automatic car owner must know because chances are that at some point of car ownership, you are going to leave the lights of your car on, draining the battery, or you might have to deal with the dying power of your car battery sooner or later.
The sooner you equip yourself with the knowledge of being able to jumpstart your automatic car, the more prepared you will be in case of a sticky situation. It is also trickier to jumpstart an automatic car whose battery is dead compared to a manual one. For a manual car, a simple push is enough to get the car rolling and starting eventually. But the matter isn't so simple for an automatic car.
How to jumpstart my automatic car?
There are several ways to jumpstart your automatic car but you need to observe which method will fit in a particular situation and will give positive results.
1. Pushing the car
While pushing an automatic car may not be the most effective way to jumpstart it, there is a certain technique you could use to make sure the car starts correctly.
When you want to jumpstart your automatic car, make sure that there is an empty road in front of you.
You also need to make sure that the car is in second gear and that the hand brake has been released completely.
You can then ask your friends to start pushing the car. Once the car is moving and has enough momentum, the person sitting in the driver seat should turn on the ignition.
If the car still does not start, then in your next attempt, you can also try stepping on the gas pedal to accelerate the motion of the car.
If you follow these steps well, the chances of your automatic car jumpstarting will be very high.
2. Connecting the car to another working one
This method is also alternatively called tapping some power from another working car to get your stalled automatic car going.
For this method, you will need jumpstart cables and a well functioning car.
Park the well-charged car near the one which needs to be jump started. The two cars need to be close to each other so that the jumpstart cables can reach both the car batteries.
Now pop the hoods of both the cars, find the batteries of these cars and clean the connectors well so that the jumpstart cables can be connected to both the batteries easily.
Car batteries have two sides – positive and negative. Now you have to attach the red cable to the positive side of the working car and the other end of the cable to the positive side of the battery that is no longer working.
Similarly, attach the black part of the cable to the negative side of the working car's battery, and the other end of the cable to any metal part of the car that isn't working.
Now that all these connections have been made, you have to start the car which is working and keep the engine running for about half an hour.
This process is basically done for recharging the car with the dead battery. Switch off the working car and try starting the car with the dead battery. If you have followed the steps correctly, the car should start right about now. Now that your car has been jump started, you can disconnect the jump start cables.
3. Take off the Fan Belt and rotate the Alternator
You can charge the battery by removing the fan belt and then spinning the alternator for a longer period of time because then only it will charge properly. This needs an expert to carry out the whole process otherwise do not try it on your own.
4. Get a new Battery
If it's possible to reach out to a shop where you can get a new battery as it is better than to jump start the engine.
5. Call a Toll Truck
Now that you have no resources to start your car and no shop nearby to repair it then it is better to call a toll truck to take your car whether you like it or not. Keep it as a last resort when nothing works in your favour.
Final Thoughts
– Always keep a backup plan with you whenever you are going to travel for a longer duration so that if anything goes wrong, you are prepared to handle that situation. Take your car to service often to maintain it in a good condition. If you follow these tips then you probably would not fall in such situations. But if you need help and have any queries about it, do contact us at 085-118-1111 or info@nationaldrivingschool.ie.
Still looking for a reliable Driving School?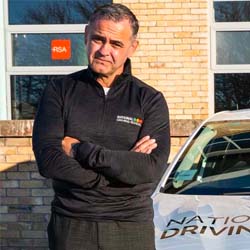 Here at National Driving School we are positioned to take you and your driving needs to the next level.
We have elevated ourselves to become a household name and the leading provider of driving lessons in Dublin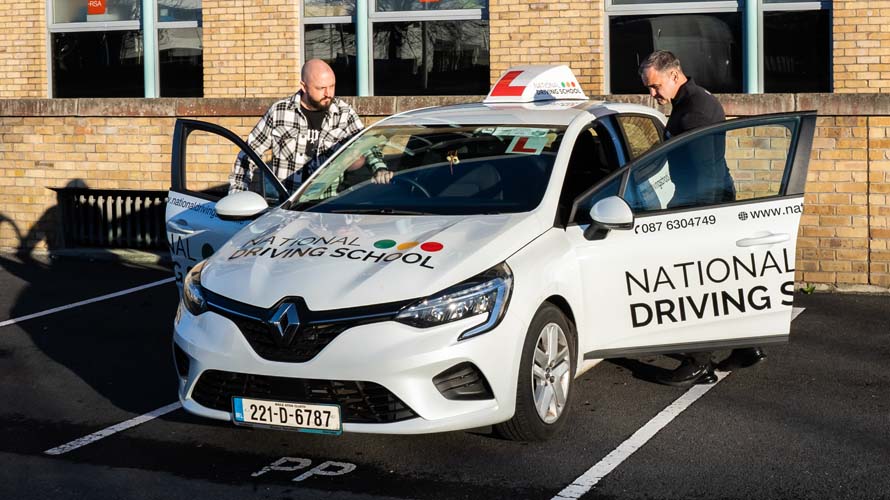 Why Choose National?
Arrive on time, Everytime
Pick-up & Drop-offs
Clean & Modern Cars
Flexible Booking Times
Fully Qualified Instructors
Find out more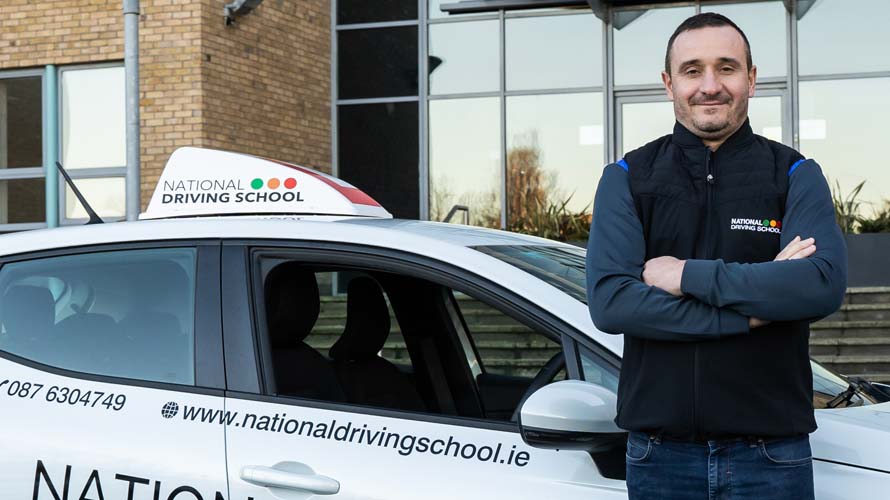 Need Help?
If you need any help choosing lessons or general questions you can get in touch.
30 Years Experiance
Male & Female Instructors
Contact Us