It is a known fact that people like to enroll for professional driving lessons as a way of wanting to learn how to drive. While casual lessons here and there from family members and friends who know how to drive can help in your initial learning process, it is in no way completely enough to learn everything there is to learn about driving a car.
Most reputed driving schools like National Driving School in Dublin specialize in teaching students who are completely new to the world of driving in a comprehensive and systematic way.
At National Driving School, there is a dedicated team of driving instructors who give one on one attention to each student, introduces them to all the basics of the vehicle and its functioning, and teaches them everything from driving on a busy highway to parallel parking.
You not only learn how to be a decent and responsible driver, but you also learn the technical aspects of the vehicle as well as the rules and regulations of the road.
In Ireland – Dublin too – driving lessons and learning from professional driving instructors is quite the rag, after studies have proved that those who enroll in such type of lessons tend to clear the driving test with a lot more ease than otherwise. Keep reading this article and you will understand why so many people are going for this option so commonly.
How are driving lessons helpful?
Driving lessons are helpful in a variety of ways, but the main reason why people seem to prefer it over learning in a very casual and informal manner is that once you start learning from a professional source, chances of you developing bad habits which are characteristic of irresponsible drivers become very less. You tend to learn the correct process from the very beginning, leaving very little room for error.
Also, when you take driving lessons at a reputed driving school like National Driving School, you get assistance in very specific areas that you need. Students looking forward to getting their driving license can focus on preparing and studying for their driving test. People who are not comfortable and confident about their parking or reversing skills can choose to focus on this pain point and improve their driving skill.
What does the driving test comprise of?
The driving test which is required to give before they can receive a driver's license comprises of two important parts – the theory test and the practical test. Both of these parts of the driving test are super important, as if you want to pass the test, you will have to pass both the parts of the test, theory and practical, individually. If you fail to pass any one part, you will have to give the test again.
The theory part of the test focuses on the rules and regulations of the road, on the technical aspects of the vehicle you are driving and why you need to do what you should be doing. The practical aspect of this test focuses on your practices when you are behind the wheel and actually driving. Everything from when you should switch the indicator, honk, stop, pull over, park, etc, all of this is covered in this part of the test.
Do I need to take driving lessons before I give the driving test?
There isn't a rule set in stone anywhere which mentions that you must most definitely enroll in driving lessons before you give a driving test, but from years of experience and statistics, we are able to conclude that people who take driving lessons before giving their test are way more successful in clearing their driving test with flying colors.
This is because when one enrolls from a driving lesson with a professional driving instructor, the method of learning is more clear cut, linear and systematic, which makes it easy for beginners to pick up on a new skill. So while it is not absolutely necessary to take driving lessons, it sure is advised for a student to do so.
Advantages of taking driving lessons
Now that we know that taking driving lessons seriously increases your chances of passing your driving test and allows you to get your license in hand quickly, let's move on to the other not so obvious advantages of taking professional lessons from a responsible driving instructor –
You get personalized attention from a driving instructor
You get adequate theoretical as well as practical knowledge
You can be assured of your safety when you are in the car with the driving instructor with you
You get an update on any change in rules and regulations
You take as many lessons as you want until you are convinced that you are prepared for the big test.
Still looking for a reliable Driving School?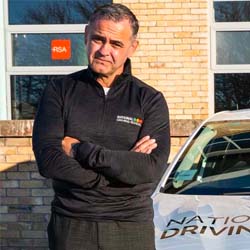 Here at National Driving School we are positioned to take you and your driving needs to the next level.
We have elevated ourselves to become a household name and the leading provider of driving lessons in Dublin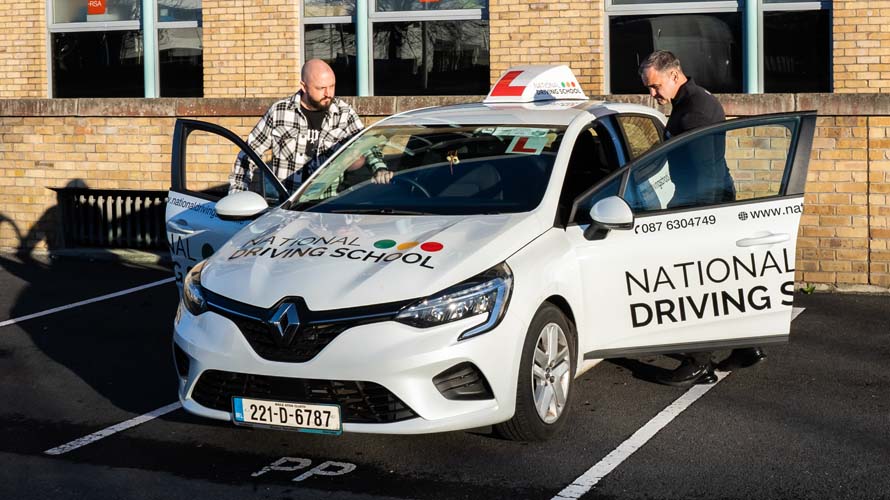 Why Choose National?
Arrive on time, Everytime
Pick-up & Drop-offs
Clean & Modern Cars
Flexible Booking Times
Fully Qualified Instructors
Find out more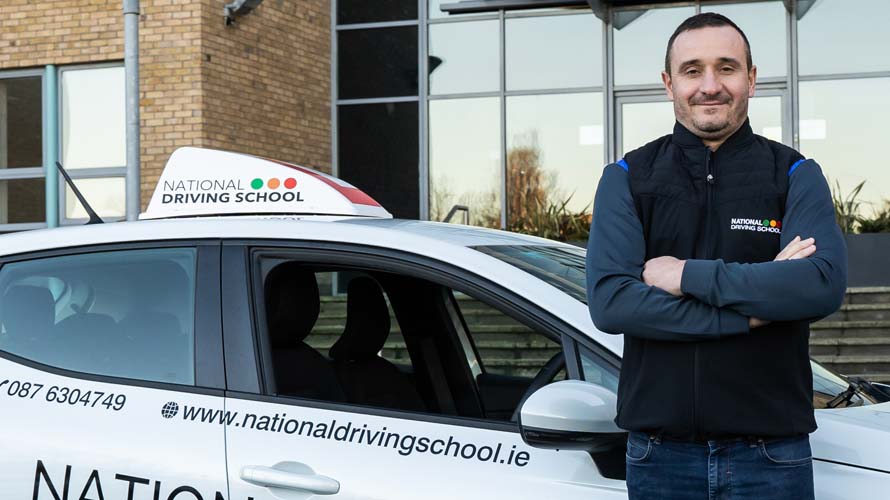 Need Help?
If you need any help choosing lessons or general questions you can get in touch.
30 Years Experiance
Male & Female Instructors
Contact Us