Driving is a very sought after skill. These days, all pre-teens, teens, and adults too want to learn how to drive. And why shouldn't they? After all, it makes them more independent and confident.
Driving not only makes you self sufficient, but it also makes you a public hero as you can take your friends and family out on your own, without being dependent on any type of public transport or a third party.
Driving is definitely a life skill and everyone must learn it regardless of the fact whether they have a vehicle or not. Since the skill of driving is so much in demand, it only makes sense that people are also in need of driving instructors. This is what makes the field of driving so lucrative – not only is it valuable, but it is also great for making a living.
Most people go to a driving school like National Driving School in Dublin to learn how to drive, The have a team of highly skilled driving instructors who have all the knowledge they need to make their students into amazing and responsible drivers. At National Driving School, utmost importance is given to details and the small things.
By this, we mean that the driving instructors at National Driving School not only equip their students with all the practical knowledge they need but also give them a step by step breakdown of all the traffic and driving rules, regulations and etiquette. This is one of the many reasons why National Driving School is often referred to as one of the best driving schools in Dublin, or even the whole of Ireland!
Now that you know that everyone wants to learn how to drive, it is no secret why so many people want to become driving instructors. But there is one question that often haunts these aspiring driving instructors – but how?
How to become an ADI approved driving instructor?
What is ADI? ADI is an abbreviation for Approved Driving Instructor. This certification is given by the Road Safety Association. It is necessary to get an ADI certification as only when you have this credential can you legally take fees for giving driving lessons to your students. There are a couple of steps that you will need to take to become an ADI approved driving instructor which are –
You will have to be an excellent driver
This is no surprise. To be able to teach, you need to be able to perform exceptionally well yourself. The way you drive is a marketing tool in itself. This is what will draw more students towards you, and you will be able to make more money and build a reputation for yourself.
You will have to undergo an ADI tutorial course
A proper professional ADI tutorial course will train you for all the three parts of the test – from the theory and practical to the instruction giving ability. You must give this training a lot of importance because, in the end, this is what will make or break you as a driving instructor.
You will have to give the ADI test
To successfully pass the ADI test, you will have to pass all the three components independently. Once all the three parts have been cleared, you have passed the test!
You will have to undergo a thorough background check
This is done to make sure that you don't have any driving related felonies or charges against you. If not, you're in the clear and are on your way to becoming an ADI approved driving instructor!
Now you will have to pay a registration fee so that you can be noted down as an ADI approved driving instructor.
Congratulations! You are now an ADI approved professional driving instructor! It is time for you to get behind the wheel and start teaching!
Do you have what it takes?
To be a successful driving instructor, you must possess certain qualities which will make you stand out as a teacher, and will also make you a great one. This means that you will get more referrals and in turn more students! Some of the qualities are –
In-depth knowledge about your field
To be able to teach, you must know your topic inside out, back to front. You will have to be prepared for all types of questions and doubts students may come up with.
You must keep in mind that everybody is different, and everybody has different learning abilities. Just because someone does not catch on as quickly, you as a teacher are not to become impatient and aggressive. Patience is key and is what will make people come back to you for more.
If you want to be successful, you will have to put in the hours to get there. This holds true for any skill, not just driving and teaching.
Great with people/students
You will be interacting with people firsthand. This means that you have to learn how to deal with all different types of people and learn how to tweak your teaching style to suit their personality and learning abilities.
You will be behind the wheel and also would be responsible for another human being. Be very aware of your surroundings and be very quick on your feet and thinking.
Still looking for a reliable Driving School?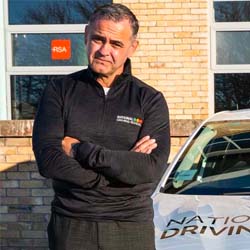 Here at National Driving School we are positioned to take you and your driving needs to the next level.
We have elevated ourselves to become a household name and the leading provider of driving lessons in Dublin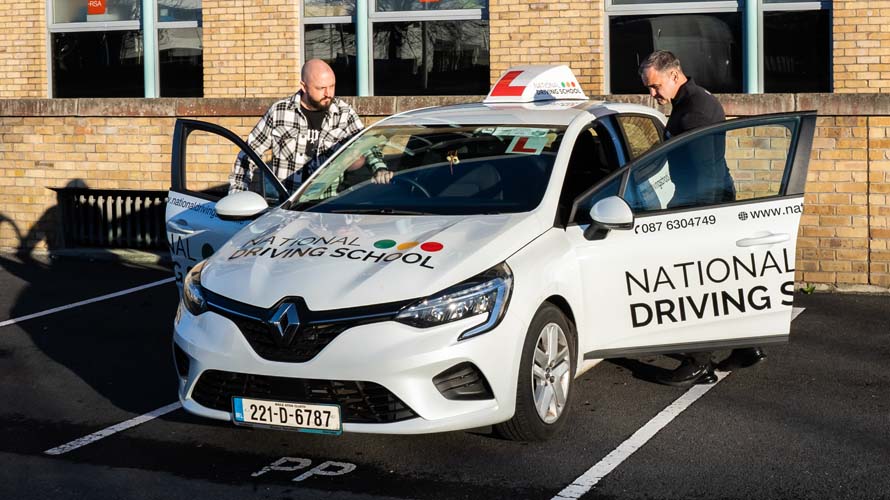 Why Choose National?
Arrive on time, Everytime
Pick-up & Drop-offs
Clean & Modern Cars
Flexible Booking Times
Fully Qualified Instructors
Find out more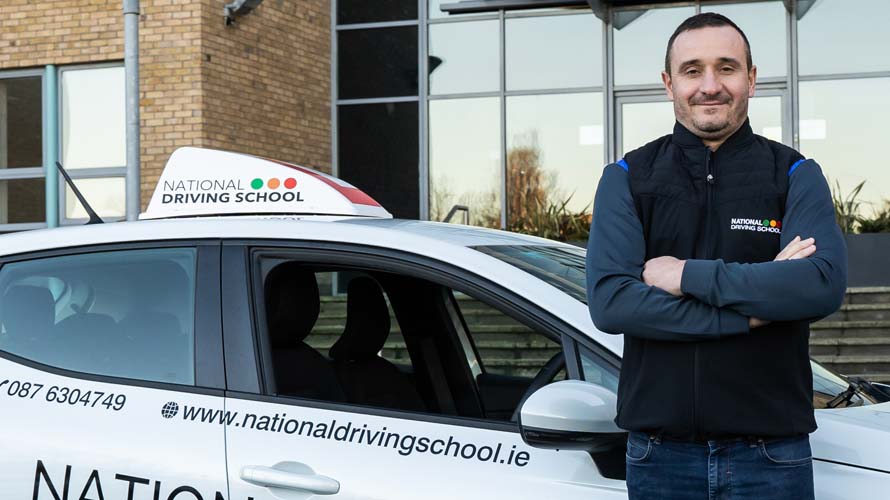 Need Help?
If you need any help choosing lessons or general questions you can get in touch.
30 Years Experiance
Male & Female Instructors
Contact Us