Driving these days is not just a matter of getting around from one place to another, it is a highly important life skill that can pay off in more than a few ways. One of the simplest ways to use the skill of driving to your benefit and make some monetary benefit from it is to become a driving instructor.
The best part of becoming a driving instructor is also the best – you get the chance to transfer your knowledge of this life skill to others, and help them out as well.
People who want to learn how to drive want to do so by learning from only the best. This is why people prefer mostly to get in touch with driving instructors from National Driving School. When we say this, the first question that may pop up in your mind maybe…
Why National Driving School?
National Driving School is proud to have a large pool of highly skilled professional driving instructors from Dublin who have a great amount of experience and patience, both of which are highly preferred skills in an awesome driving instructor. 
National Driving School is Dublin's go-to option for people who want to be comfortable handling and taking the wheel. From being aware of traffic signals and lights to basic driving courtesy, everything gets covered in great detail so that the student is well prepped and ready to take on the road without any fear!
So how can one become a certified driving instructor?
The process of becoming a professional certified driving instructor varies from country to country, but this article aims at explaining how you can become a driving instructor in Ireland. To become a professional driving instructor, you need to go through a couple of tests and qualifications which mark you as suitable for the position.
Step Number 1 – Apply for an ADI permit
An ADI (Approved Driving Instructor) permit is the first step in becoming a driving instructor. This permit basically qualifies you and gives you the credibility to become a driving instructor, and lets your future students know what you have a legitimate permit, which will make you more trustworthy and reliable. The ADI permit can be filled out from the RSA or Road Safety Authority of Ireland.
Step Number 2 – Buckle up for a three-part driving test
This three-part driving test is also referred to as the three-part ADI test. This test aims at making sure that you have the theoretical knowledge, the driving ability and the ability to give instructions to the student, all of which are needed to become a professional driving instructor. What we would suggest is that you sign up with a highly reputable driving school like the National Driving School in Dublin, so that they can train you in all these three aspects and make sure that you pass the ADI test with flying colors.
For further understanding, let us break down the three different parts of the Approved Driving Instructor test so that you get a better idea of what you should expect –
The theory test – If you have ever given a learner's license test at a driving school, passing this part of the test should be a piece of cake for you! The questions asked in this part of the test are pretty basic and cover the basic rules of driving. It tests your theoretical knowledge and makes sure you are aware of all the traffic rules and regulations.
The driving test – This is the practical round of the test where you are required to drive a vehicle around a given course with an examiner in the passenger seat. The purpose of this test is to see and judge your driving skills, your presence of mind and overall alertness and awareness on the road.
The Instruction test – This is the most interesting part of the test, in our opinion. Here, the person taking the test acts as a driving instructor and attempts to teach a student (who is a driving instructor himself). This little role-play activity gives the examiner a chance to see how the driving instructor is at his job. It lets them assess their teaching style and assures them that he or she can keep the students safe.
Step Number 3 – Register as an Approved Driving Instructor!
If you have passed the ADI test successfully (all the three test parts), then you are all set and ready to become a driving instructor. Now, all you have to do is register with the RSA (Road Safety Authority) of Ireland. Congratulations! You are now a registered Advanced Driving Instructor! Once you have completed all these three steps, you will receive your ADI permit and you can start teaching students and giving them the knowledge that you have.
Being a driving instructor is a job which has a great responsibility, and this is why it is best that you learn to do this under a reputable driving school which can give you all the tips and tricks to make your hobby a valid profession!
Still looking for a reliable Driving School?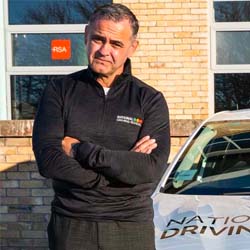 Here at National Driving School we are positioned to take you and your driving needs to the next level.
We have elevated ourselves to become a household name and the leading provider of driving lessons in Dublin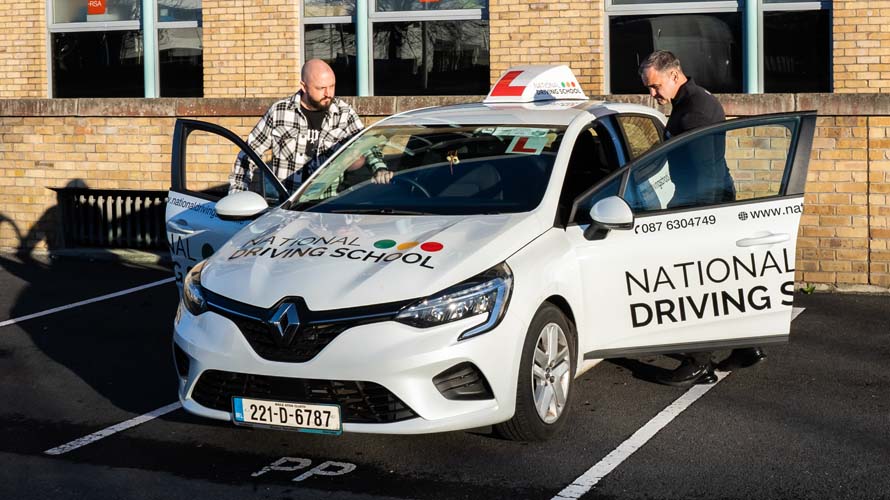 Why Choose National?
Arrive on time, Everytime
Pick-up & Drop-offs
Clean & Modern Cars
Flexible Booking Times
Fully Qualified Instructors
Find out more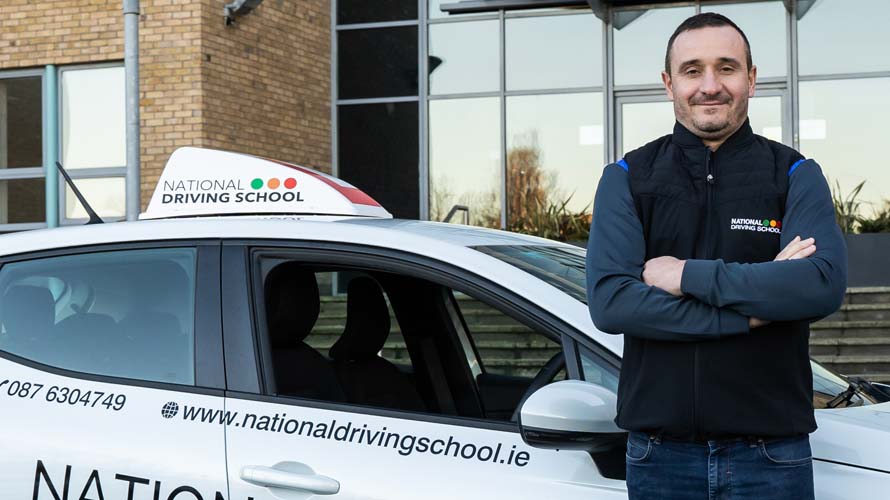 Need Help?
If you need any help choosing lessons or general questions you can get in touch.
30 Years Experiance
Male & Female Instructors
Contact Us