More and more people are opening up their minds and skills towards investing in becoming a professional driving instructor. And why shouldn't they, after all?
You get a chance to utilize a life skill, or even a hobby and use it for earning money. Not just money, it helps you earn a living in a highly respectable and sought after manner.
Teens and adults who don't know how to drive yet desperately want to learn and their first preference is learning from a well-trained driving instructor. While it is pretty easy to become a driving instructor, there are some restrictions to become one. In this article, we will address some of these concerns.
First – How hard is it to become a driving instructor?
This is a question which is very easy to respond to – yes! It really isn't tough to become a driving instructor, provided that your driving skills are amazing. You obviously should be able to drive really well, keeping all traffic rules and regulations in mind. You not only must be an exceptional driver, but you must enjoy it as well so that you can enjoy making a living out of it.
The best way to go about becoming a driving instructor is to sign up for driving lessons at a professional driving school. Schools like National Driving School specialize in these lessons. They not only get people eager to learn how to drive to sign up for their lessons, but they also have a steady stream of people who want to take their driving skills to the next level as they want to be professional driving instructors.
At National Driving School, Dublin, the most immense focus is paid on the basics and the rules of traffic and theory as well. Along with the practical knowledge required to drive in almost all types of situations, theoretical knowledge is key as well. At National Driving School, all the teachers are qualified and highly experienced, so you can be sure that you are learning only from the best.
The advantage of learning from a professional school is that you can also give the ADI test (Approved Driving Instructor test) and get feedback on what aspects need improvement. It sure does help to get some professional help when you are trying to get your driving instructor license.
Second – How old do I need to be to become a driving instructor?
In Ireland, the minimum age you need to be to become a driving instructor is 21 years of age. This means that you can be quite young and still become a well trained and professional driving instructor. You will have to get the required certification and you're all set. Basically, as long as you have a valid driving license, are over 21 years of age and have a DVSA (Driving and Vehicle Standards Agency) approved ADI (Approved Driving Instructor) certificate, you can become a professional driving instructor.
A huge reason why we urge all aspiring driving instructors to go through all the tests and requirements for the legal certification is that it is illegal to accept fees for driving lessons without having the legal documents to show for it. This is where your ADI certificate comes super handy.
Third – Is there a specific time commitment I need to make?
The answer is super simple – NO! As long as you are teaching students independently, you don't have to make a fixed time commitment. The only thing you need to keep in mind is that you will earn as much as the number of hours you decide to put in. This is the best part of working independently – you can use your time the way you want to.
On the flip side, you can always sign up to be a driving instructor with a renowned driving school and then you have to work for a fixed number of hours and you get paid a fixed salary. With this arrangement, you get a steady flow of income and also some additional benefits can come along with any other 9 to 5 job. There are aspects of each option that may entice you, but you will have to pick and choose and see which option works the best for you, and which options suits your situation the most.
Fourth – How long will it take for me to become a driving instructor?
The minimum time for an average person to clear their ADI test and get all their documents in place is about six months. It may take longer in cases where you have been unable to pass certain levels of the test, but if it all goes well and you have prepared well, you can clear the test in one go and in about 6 months, you will have your Approved Driving Instructor certification in your hand! It all boils down to how you go about the process and how well you prepare.
Still looking for a reliable Driving School?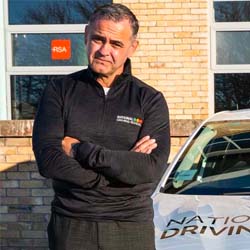 Here at National Driving School we are positioned to take you and your driving needs to the next level.
We have elevated ourselves to become a household name and the leading provider of driving lessons in Dublin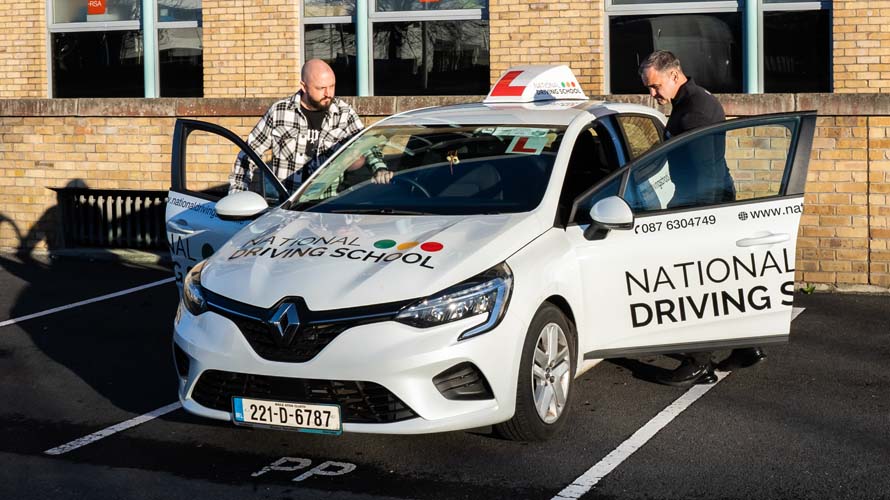 Why Choose National?
Arrive on time, Everytime
Pick-up & Drop-offs
Clean & Modern Cars
Flexible Booking Times
Fully Qualified Instructors
Find out more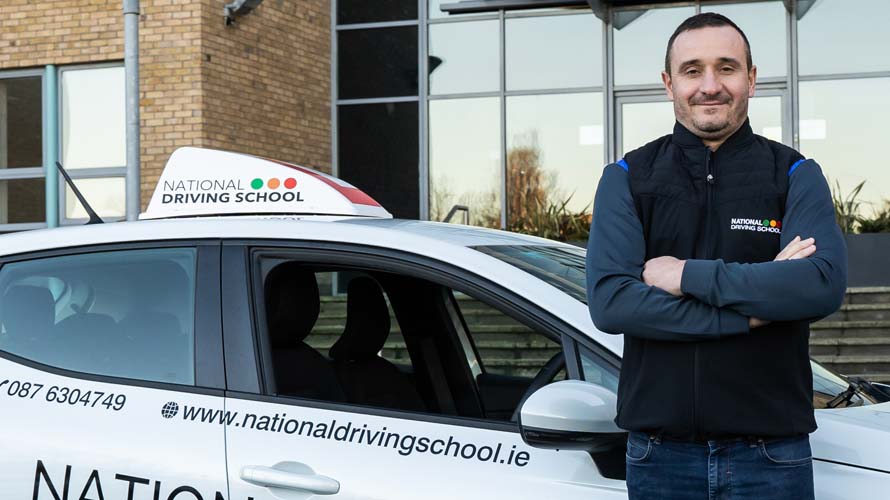 Need Help?
If you need any help choosing lessons or general questions you can get in touch.
30 Years Experiance
Male & Female Instructors
Contact Us