In Ireland, it is mandatory to receive 12 hours of Essential Driver Training (EDT) before you take a driving test and try to get your license. However, according to statistics, the average person requires anywhere between 40 and 50 hours of driving lessons and will retake the driving test at least once.
This process can undoubtedly become costly and cause financial strain, which is why the National Driving School has found three effortless ways you can keep costs down while still getting the most out of our driver's education!
⦁ Choose the right instructor
⦁ While it is important to compare the prices of instructors in your area, do not base your driver's education on price alone! You want to find an instructor that you can trust, is easy to learn from, and is dependable. Luckily for you, the National Driving School's Kevin Horgan is the best of the best!
With over 25 years of experience, an in-depth understanding of driver safety, and an unrivaled driver's test pass-rate, you can trust that you have found the right instructor for you. In addition, each lesson is structured around you and your learning style, so you can absorb everything at your own pace while still engaging and learning!
⦁ Practice by yourself or with a friend or family member
⦁ The National Driving School always recommends practicing your driving skills outside of our driving lessons to optimize your skills! Getting practice behind the wheel is a fantastic way to boost your confidence and get more comfortable, which is always important when learning to do something new!
⦁ Find an instructor who is well-priced
⦁ The National Driving School is very pleased to be able to provide EDT and other driving lessons at competitive prices that will help keep costs low while maximizing your learning. Many driving schools in the Dublin area are extremely expensive and charge more than they might be worth, sometimes costing nearly €600! In addition, most driving schools in Dublin charge separately for testing cars and car lessons, costing upward of €500.
The National Driving School, however, keeps driver's education affordable with packages like our Automatic EDT 12 package, which provides 12-hour EDT lessons and an automatic test car for just €450! For more information regarding our prices, visit our pricing page, which lists the costs of all of our services and package deals.
It's Ultimately a Matter of Safety
Having been in the business for over 25 years, the National Driving School understands that the process of attaining a license can be costly and it might be tempting to cut corners by finding the cheapest instructor and meeting the bare minimum of legal requirements.
This is why we have committed ourselves to providing you the best driver's education at an affordable price. In the end, your driver's education is a matter of safety. Do you want to simply pass your test, or do you want to become a safe and confident driver?
Every year, millions of people are injured, physically or mentally disabled, and fatally wounded in tragic car accidents. Many of these victims are inexperienced drivers between the ages of 15 and 29, who have higher crash rates than any other age group. In addition, according to the Royal Automobile Club Foundation, one in five new drivers are involved in an accident within just 6 months after passing their driver's test.
Another shocking fact, only 56% of learning drivers rely on friends and family to learn how to drive, which means that many novice motorists are getting little-to-no practice outside of mandatory EDT. Imagine how much smaller the figures above might be if those drivers had engaged in thorough driver's education rather than cutting corners only to save less than €100!
We are Committed to You
The National Driving School has a responsibility and commitment to you and your success. We provide top-of-the-line driving lessons because we value your safety on the road and the safety of others. To ensure your protection, we guarantee that your lessons will adapt to you and your learning needs and that you will be in a safe environment where you can develop an in-depth understanding of the road and your vehicle.
Not only do we provide our services for an unbeatable price, we also have an unmatched first-time pass-rate among our students, so you can be sure that you are getting the best possible driver's education while saving time and money.
Still looking for a reliable Driving School?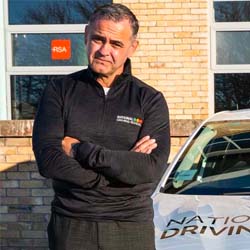 Here at National Driving School we are positioned to take you and your driving needs to the next level.
We have elevated ourselves to become a household name and the leading provider of driving lessons in Dublin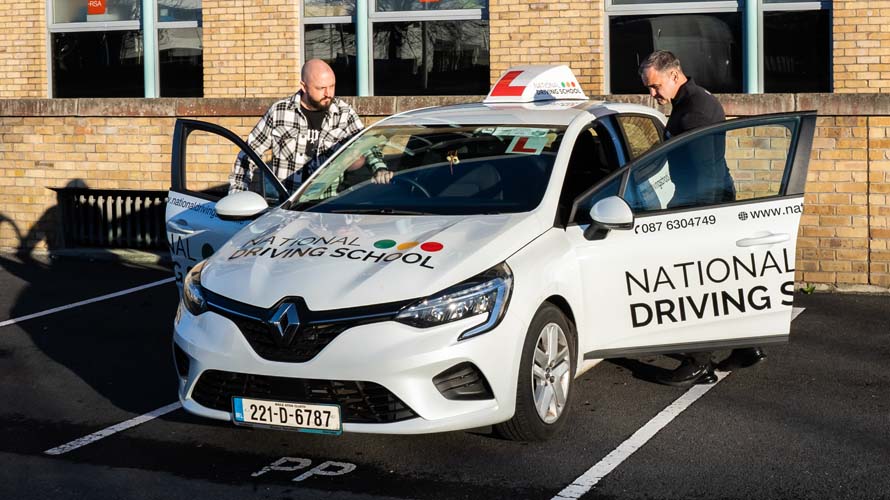 Why Choose National?
Arrive on time, Everytime
Pick-up & Drop-offs
Clean & Modern Cars
Flexible Booking Times
Fully Qualified Instructors
Find out more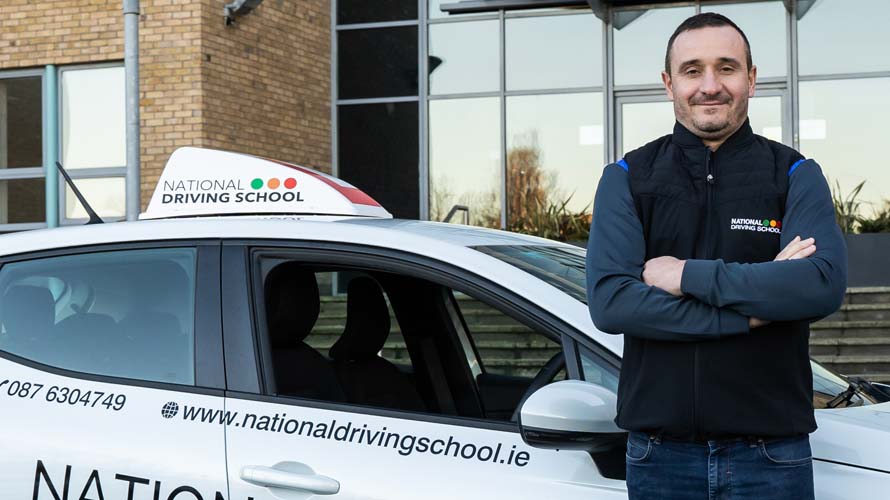 Need Help?
If you need any help choosing lessons or general questions you can get in touch.
30 Years Experiance
Male & Female Instructors
Contact Us