One of the most common ways of learning how to drive is by enrolling in a reputed driving school. In the Dublin region, most people prefer to join National Driving School because there are so many things that a student can learn at a professional driving school rather than when they learn from a family member or friends.
National Driving School focuses on the theory as well as the practical aspect of learning how to drive. The students get a general classroom learning type of experience paired with an actual on-road driving experience as well. This pairing is important because it provides the student with both the things they need to work on hard to become a skilled driver.
Why must one choose a driving school to learn how to drive?
There are many advantages of going to a driving school. They help a student grasp information in a systematic linear manner, and enough attention is paid on very minute yet important information.
Here are some of the reasons why you must join a driving school like the National Driving School in Dublin –
You get one on one time with the professional driving instructor
Driving schools like National Driving School have a team of well trained professional driving instructors who are responsible and reliable as teachers. When you enroll with a school like this, then you get the privilege to interact with an instructor one on one and learn from the best about how to drive a car.
You learn about the theory as well as the practical
The advantage of enrolling with a driving school is that all students get to learn about the theory part of driving in a serious classroom setting, but also get to get inside a car and physically drive a vehicle.
You get a real-time driving experience
The time you spend in a car learning and practicing how to drive is very important. This is where you are forming your driving muscle memory. Practicing in a car with a professional adult gives the students the margin of making important mistakes – mistakes which make them learn and remember not to make them again.
You stay safe in the vehicle
When a student is learning how to drive, it is very important to have them be accompanied by an adult professional who knows how to act in certain situations which they might find tricky to deal with. Also, it is a safety precaution students must take to be safe while learning how to drive.
You get assisted coaching so that you can pass your driving test easily
One of the main goals of a driving school is not just to teach students how to drive, but it is also to help these students pass their driving test so that they can get their official driver's license. A driving school teaches its students to be prepared for both the types of tests – theoretical and practical. Both these parts are equally important and if the student fails to pass any particular part, they would be required to take the test again, until they are able to successfully pass both the parts.
How many lessons will it take for me to learn how to drive a car?
Driving is a skill. And like many different skills out there, people have a personal affinity to some, and not to others. By this, we simply mean that some people can take information a lot quicker than the others. Everyone learns things at their own different paces, so the number of driving lessons you may need might be a lot less than others.
The best part about a driving school is that you can enroll for as many classes as you wish until you feel comfortable enough to give and pass your driving test. A lot of the times, driving can be all about the nerves as well. This means that technically you have all that it takes for a person to drive a vehicle in terms of skill, but the nerves can interfere with their ability to drive. This is why being calm and relaxed is important while driving.
But if we are still talking numbers, statistics and studies have shown that on an average it takes about 40-50 hours of driving lessons for a student to be fluent in the skill of driving a car. Although this is not a number on which you must judge your learning abilities, it is a good number for hours to put into learning how to drive a car.
Still looking for a reliable Driving School?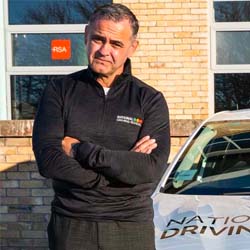 Here at National Driving School we are positioned to take you and your driving needs to the next level.
We have elevated ourselves to become a household name and the leading provider of driving lessons in Dublin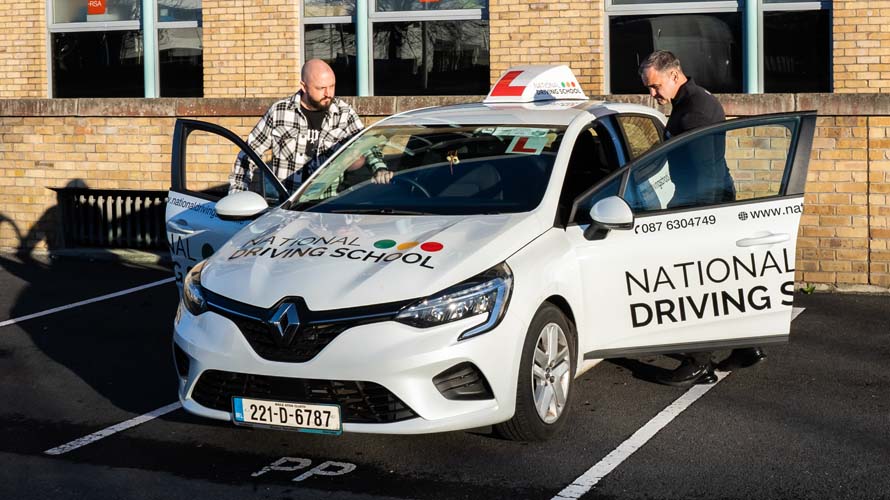 Why Choose National?
Arrive on time, Everytime
Pick-up & Drop-offs
Clean & Modern Cars
Flexible Booking Times
Fully Qualified Instructors
Find out more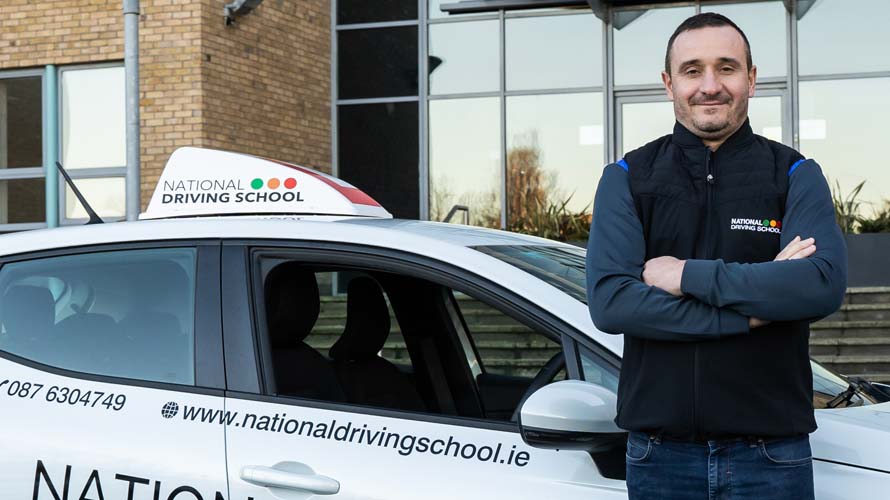 Need Help?
If you need any help choosing lessons or general questions you can get in touch.
30 Years Experiance
Male & Female Instructors
Contact Us