Driving instructors are so popular for a reason. While there are many people out there who know how to drive, most people prefer to learn from an expert.
While it is possible for people to book for their driver's test without a driving instructor, we would suggest that you definitely must invest in a great driving instructor as it increases your chances of passing the test substantially.
Sure, it can be tempting to cut corners and save some of the cash you may have to spend on hiring a driving instructor, but trust us, this would count as money well spent.
Why must I hire a driving instructor?
Driving schools have all types of people signing up for their services – from people with absolutely no knowledge about driving to people who are comfortable behind the wheel but just want to improve their driving skills.
The National Driving School in Dublin is well known for its comprehensive driving lessons, where equal importance is given to the theory as well as practical part of driving a car. National Driving School invests a lot of energy and resources into giving their students the best of driving knowledge in a manner which is easy to absorb and implement.
Driving a vehicle, especially a four-wheeler can be tricky, but at National Driving School, this process has been made a lot simpler and more approachable.
Advantages of hiring a driving instructor
 1. One-on-one interaction with the teacher
Having someone guide you through your initial driving experiences makes a lot of difference and affects your driving in a very positive manner. It really helps driving with a professional driving instructor in the car as they can guide you for the skills that are specified by the RSA.
2. In-depth theoretical knowledge
Instructors have the complete knowledge of the road signs, traffic rules and rules of the road so that they can give comprehensive instructions to the pupils. Students, especially the curious and super interested ones, will always question and ask a lot of doubts. As a driving instructor, they need to be prepared to answer all these in the best and the most tactful manner.
3. Assured safety of the student while driving
Having a driving instructor with the student who is just learning to drive is also a very safe scenario as the instructor can step in whenever it's needed to take the charge, making sure nothing goes wrong.
4. Proven tips to practise
The student has the chance to learn with a professional driving expert, and can also pick up some useful tips and tricks to enhance their driving techniques.
5. You get to learn from the best!
Learning from a professional is a treat as you get the chance to learn from the best in the field. A driving instructor is trained to make skilled and responsible drivers. Having this professional exposure from the get-go is very beneficial for the student.
How to find the right driving instructor for you?
There are some qualities you must look out for if you want to pass your driving test with flying colors. Those qualities are
1. Patience
As a driving instructor, they need to be very patient, as different people have different capabilities and learning abilities. A good driving instructor must be very patient and easy going and not lose their temper whenever the student ends up making a mistake or messing up.
2. Alertness
A driving instructor has to be alert at all times, especially on the road as they need to make sure that the student is safe no matter what situation they are in. This is one of the most important traits of a great driving instructor in our opinion.
3. Reliable
A driving instructor is one who is teaching one of the most desired and sought after skills to their student who can guide the pupil thoroughly at each step.
4. Good command over knowledge
Like any other skill, a teacher should have complete knowledge of their subject. Then why should this be any different for driving?
5. Good communication skills
Being able to communicate with the student is essential as only then can you make the pupil understand well in terms of what they need to do.
6. Confident
Only when a driving instructor is able to exude confidence, is when the student will feel completely comfortable and can give their best shot as the confidence drives out the best skillful person out from you.
Final Thoughts
So the conclusion is that one should go for hiring an instructor even if you already know the skills because you need to polish your skills according to the specifications mentioned by RSA and to understand the parameters on which you are going to be tested.
For more details about hiring the instructor in your town, you can contact us anytime at 085-118-1111 or info@nationaldrivingschool.ie.
Still looking for a reliable Driving School?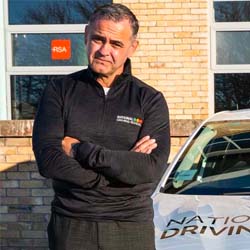 Here at National Driving School we are positioned to take you and your driving needs to the next level.
We have elevated ourselves to become a household name and the leading provider of driving lessons in Dublin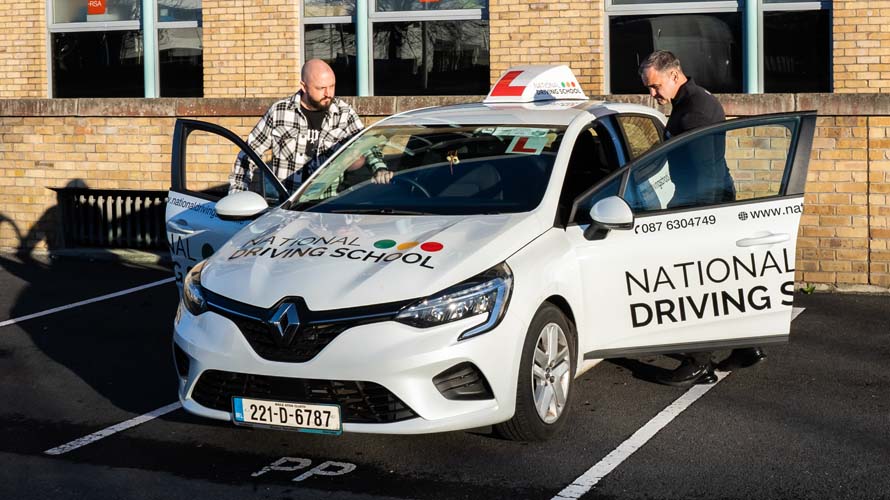 Why Choose National?
Arrive on time, Everytime
Pick-up & Drop-offs
Clean & Modern Cars
Flexible Booking Times
Fully Qualified Instructors
Find out more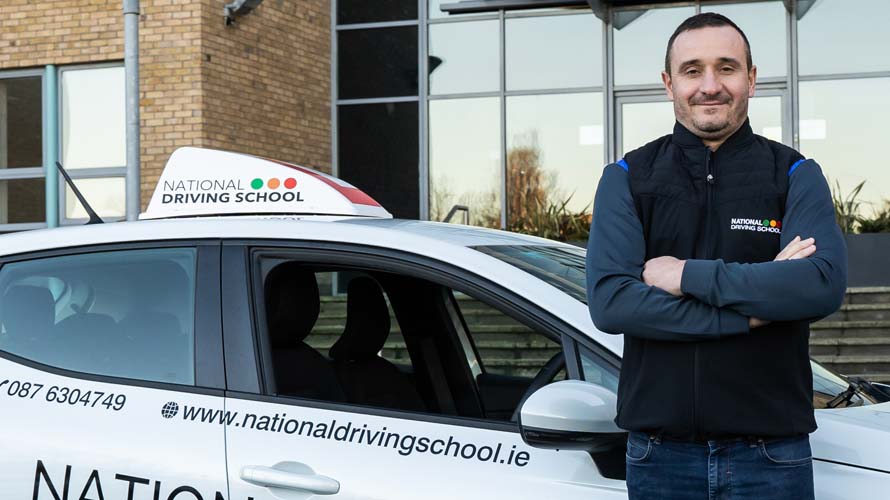 Need Help?
If you need any help choosing lessons or general questions you can get in touch.
30 Years Experiance
Male & Female Instructors
Contact Us