These days, learning how to drive is the new fad, but it is a fad which is also an extremely useful one too. Learning how to drive gives people the freedom and independence to move about according to their own will and wishes.
Individuals who drive do not have to depend on any other human and can drive themselves as well as their friends and family to places where they need to be.
One of the most popular ways to learn how to drive is by enrolling for driving lessons. When a person joins a reputed driving school like National Driving School which has multiple branches all over Dublin, they get personalized one-on-one attention from ADI approved professional driving instructors. Not only that, when a student registers with National Driving School, they get the option of bringing their own car if they have one for the lessons.
This makes the learning process a lot more comfortable for the students if they get to learn and practice on their own car. If the student does not have their own car, they can use any of the cars provided by the school. They can learn how to drive a manual, automatic car or a semi-automatic car, the choice is up to them.
[themify_layout_part id="9655″]
Who certifies driving instructors in Ireland?
Since more and more people want to learn how to drive, it is obvious that the profession of teaching people how to drive cars has also boomed immensely. More and more driving enthusiasts are looking for driving schools or registered ADI approved driving instructors who can teach them how to drive. One of the biggest criteria for becoming a successful and reputed driving instructor is being registered with the RSA as an Approved Driving Instructor. 
Now you may ask, what is the RSA? The RSA is the Road Safety Authority of Ireland. Their mission is to make the roads of Ireland a safe place to be. This is why they scan each and every aspiring driving instructor thoroughly before they can start teaching impressionable students how to drive. If any driving instructor does not have the seal of approval from the RSA, then they cannot earn money from teaching people how to drive.
How can an individual become an ADI approved driving school instructor?
To become an RSA approved ADI certified driving instructor, you first must be an exceptional driver with a valid driver's license. This means that you should have already completed your driving lessons, given the driving test, passed the exam and gotten the license in your hands. After this, you are required to do the following –
Prepare for the driving instructor test
Before you start thinking about applying as a driving instructor to routed driving schools, you must be prepared for what's coming your way. If you want to be a driving instructor, you are required to hold a valid driving license for at least two years, and you are also required to give a driving instructor test which aims at assessing three main aspects of your driving teaching ability. The test has three parts to it, which the test giver is required to pass individually so that they can clear the driving instructor test on the whole. The three parts of the test are –
Theory test – this part of the test aims to understand how up to date you are with the latest road and traffic rules and etiquette.
Practical test – here, the examiner tests how good you actually are behind the wheel
Instructional ability test – here the examiner pretends to be your driving student, and you will have to give them instructions to tell them how to drive. This is kind of a roleplay test.
Apply for ADI certification at the RSA
Once you have cleared all three parts of the driving test, then you can apply to be an ADI driving instructor by filling in the form provided by the RSA of Ireland.
Clear all the paperwork and receive the ADI certification
You will have to present your proof of identity, driving convictions of any, driving licenses and the result of your driving instructor test. Once you have all the papers and documents in place, then you can submit the application for the ADI certification
Start teaching as an ADI certified driving instructor!
Now that you have the ADI certification, you can officially apply to any driving school of your choice or even work independently as a professional ADI approved driving instructor.
Once you have the ADI certification, you can head to any reputed driving school of your choice and let them know that you want to work with them as a driving instructor. If they are convinced by your skill and personality, you will be hired easily as a driving school instructor.
Still looking for a reliable Driving School?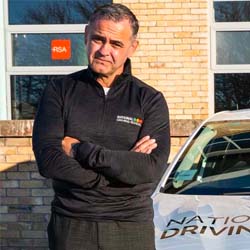 Here at National Driving School we are positioned to take you and your driving needs to the next level.
We have elevated ourselves to become a household name and the leading provider of driving lessons in Dublin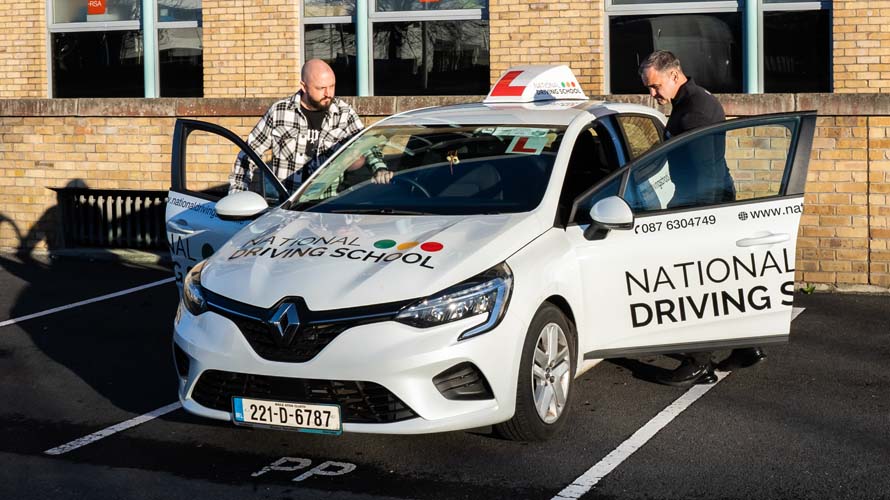 Why Choose National?
Arrive on time, Everytime
Pick-up & Drop-offs
Clean & Modern Cars
Flexible Booking Times
Fully Qualified Instructors
Find out more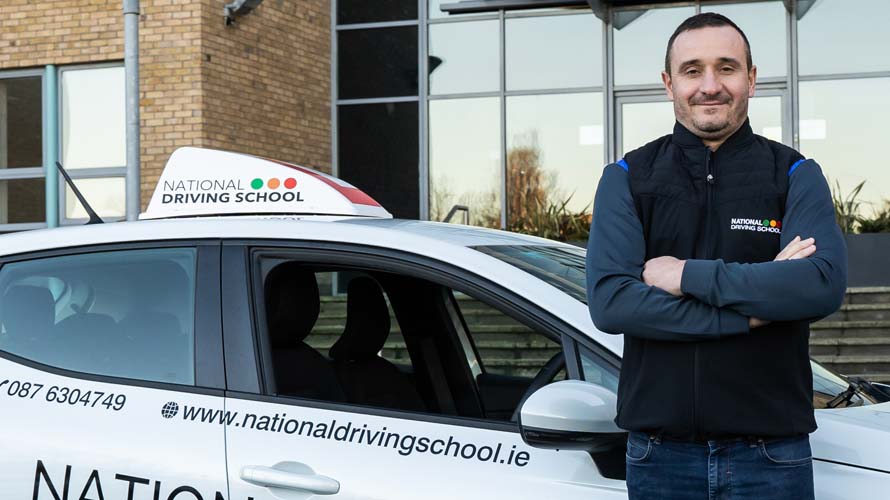 Need Help?
If you need any help choosing lessons or general questions you can get in touch.
30 Years Experiance
Male & Female Instructors
Contact Us