Drogheda Driving Test Centre is the most recent driving test centre opened in Dublin at Marian Park, Town Football Club. As the driving test centre, Drogheda has been made operational recently which makes it quite unpredictable for the pupils to prepare for it
If you are not familiar with the routes in the town and don't have much idea about the routes then we recommend you to take a pretest drive in the town with us.
Your driving test might take place at routes that you have not known before. In National Driving School, you will be prepared to face the difficulties that might come across suddenly.
Our well trained instructors are aware of all the routes in the town and will prepare you properly for the driving test.
A complete Guide to get prepared on new routes in Drogheda
We will provide you the list of tips that you must follow during the test drive at a new driving centre and to face sudden challenges.
Try to maintain distance from the vehicles in traffic
Eliminate all the distractions like phone, music etc. to keep your focus on road and road signs
Do check all the road signs that come across and follow them by maintaining the optimum speed
If you get stuck at a junction or at some turn then try to circle instead of making a cut in between or to pass through the traffic
Be observant on the routes and use the mirrors appropriately
All the above tips must be kept in mind while giving a driving test on routes that you are not familiar with. Following these tips will surely make a positive impression on the tester.
How much time does it take in the issuance of a driving test date in Drogheda?
In a general case, a pupil gets a driving test through their emails before 5 weeks of the driving test approximately.
The issuance of the driving test date might also get late due to any disruption or process delay.
Also, if you want to reschedule your driving test due to any urgency then you can do it in simple steps by visiting the official site of RSA and make the changes.
If there is no current availability of the schedule for the test then do not worry, you do not have to pay again. An invitation message will be sent to you when the slot will be available again.
Drogheda Driving Centre with trained Instructors
To increase your chances of passing the driving test in your first attempt, it is necessary that you practice well on the routes of Drogheda.
Our instructors are well trained in Drogheda and are aware of the important roundabouts, junctions and other necessary steps to make you practice on them.
Also, you need to take care of some important points before the driving test such as preparing all the documents and getting them ready a few days ago and maintaining your car up to the standards of the RSA and reaching before time on the day of the driving test to avoid any kind of trouble.
This will help you to understand the parameters on which the tester is going to assess you so that you are aware of the criteria better and prepare accordingly.
It will help you to understand your skills better by evaluating your strengths and weaknesses so that you know the area you need to practice more and polish them for the final driving test.
A Guide for your Drogheda Test routes
National Driving School guides it's pupils thoroughly through all the steps. We will help you apply for your learner's permit, prepare you for all the theoretical questions related to road signs, rules of the road and traffic rules along with all the driving lessons with test preparation through different courses.
It is very difficult to prepare for the test even if you own a car because you need to be aware of the standards that you have to maintain in your driving skills and the parameters on which you are going to be tested.
You need to get driving lessons from a reputed school which can guide you for the above said details and even tell you about the important routes in Drogheda. Our pretest programme is specially designed to test your skills as the real tester will in your driving test.
This test will take you to the real driving course in which you will be taken to the important routes and junctions where most of the driving testers take the pupils to assess their skills in Drogheda.
Moreover, you will get an experience of the real driving test which will definitely boost your confidence and you will feel more relaxed while giving your driving test which will surely make your performance better in front of the tester.
If you don't have a car for the driving test or is not maintained as per the guidelines given by the RSA then you can hire one from our Drogheda driving school as per your need.
---
Driving Lessons Drogheda FAQ
When selecting a driving school in Drogheda, you should check for proven passes as well as success rates. Analyse reviews, different social media posts, as well as ask friends. Here are some FAQs:
Still looking for a reliable Driving School?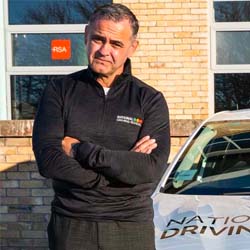 Here at National Driving School we are positioned to take you and your driving needs to the next level.
We have elevated ourselves to become a household name and the leading provider of driving lessons in Dublin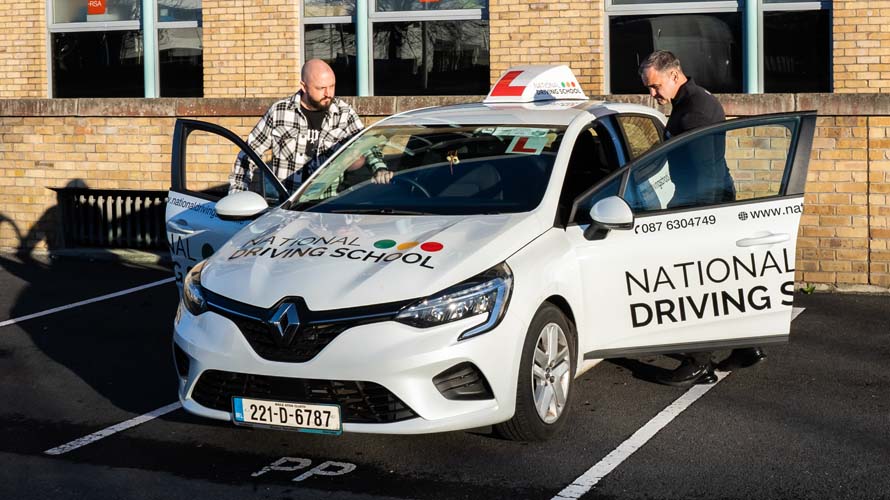 Why Choose National?
Arrive on time, Everytime
Pick-up & Drop-offs
Clean & Modern Cars
Flexible Booking Times
Fully Qualified Instructors
Find out more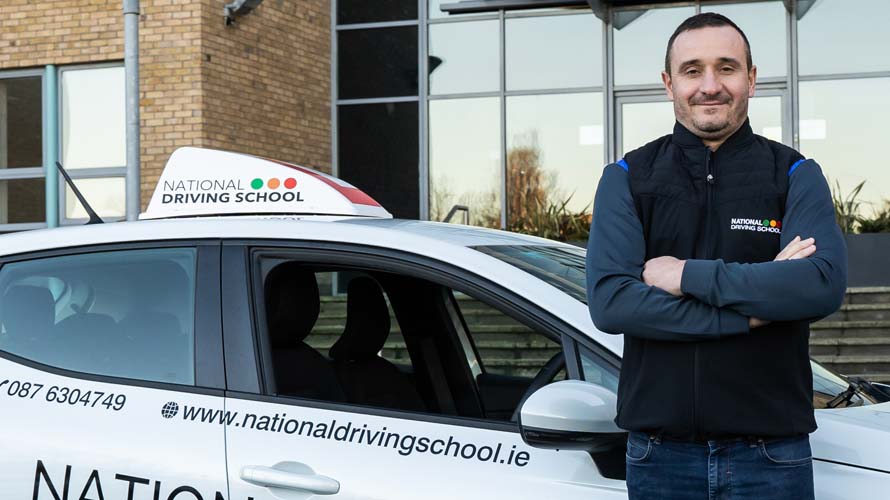 Need Help?
If you need any help choosing lessons or general questions you can get in touch.
30 Years Experiance
Male & Female Instructors
Contact Us