Known for having the best Instructors in Dublin
Road signs are the standard means of regulating behaviour on the motorways in Ireland to communicate basic rules and regulations through simple graphics that can be understood easily. In most of the parts, these road signs usually appear generic and similar to those found in other places across Europe and beyond, but it is important to mention that road signs in Ireland may have a few unique differences and exceptions. For example, in Ireland, the "Give Way" sign (a red downward pointing triangle on a white background), will read as "Yield". In some Irish speaking areas, the same is read as "Geill sli", printed in Irish Gaeilge.
Road signs in Ireland include regulatory traffic signs (usually red and white), the motorway and mandatory traffic signs indicating traffic (usually white on blue background). There are also the warning signs in yellow and black shaped in diamond that show an upcoming road hazard such as dangerous corners ahead. There are also the manual control signs at roadworks and the warning signs for roadworks which are usually orange in colour. These road signs, especially the information signs, are particularly handy for a tourist who needs guidance and help highlighting places of interest and directional signs that flags the nearest town or region.
Above all, it must be emphatically stated that these Road signs are of high importance on the Ireland Motorways and any failure to its compliance may attract stiff penalties.
Road signs are generally divided into four different aspects. These are Regulatory road signs, Warning road signs, Information road signs and motorway road signs.
Warning signs are given as
Dangerous Corner Ahead
It is a right angled pointer and its pointer shows the driver which side, the road is going to make a sharp turn, It shows a very turn in any direction and no matter how much experienced you are, you need to take care of this sign and give more attention and use horn in this case.
Roundabout Ahead
It is a sign showing three arrows making a circle and pointing towards the next arrow showing that there is a big roundabout near you ahead and you should slow down and concentrate on the path carefully.
Mini-Roundabout Ahead
Ireland has a complex road structure and has roundabouts in most of its road junctions. This consists of three arrows making a circle with a small circle in the centre showing a small roundabout ahead. So you need to slow down and pass through it carefully.
Merging traffic
It is a sign showing that the two roads are going to merge ahead and all the traffic is going to pass through a single lane. The signs have two lanes merging at a point to show the merger of traffic.
Two-way traffic
It consists of two arrows pointing in opposite directions to show that the road has two lanes to let traffic go in both the directions divided by a concrete ridge. Also, each lane is further divided into fast and slow lanes. So, you must drive carefully whether the lane is fast and slow and drive accordingly.
Dangerous Bend Ahead
Sometimes this sign is confused with the dangerous corner but as both of them show the dangerous turn ahead. But the dangerous bend shows the presence of a steep curve whereas the dangerous corner shows the turn at right angles. On this road, you need to slow down and give horn to prevent any mishappening if two vehicles are crossing the turn at the same time.
Series of dangerous bends ahead
This is a snake-like looking sign showing there are multiple bends ahead on the road due to tough topography or rough roads. It is generally placed on the hilly areas and areas that pass through forests and other difficult areas.
Series of dangerous corners ahead
This sign contains an arrow with multiple sharp bends showing that the road ahead is going to take multiple sharp turns one after the other within the single lane only. This is to aware the drivers to slow down and look for the turns as it won't be visible ahead for the upcoming vehicles.
Restricted Head rooms
It is a sort of restriction on the vehicles passing through this road. It shows the signs of allowing only a particular kind of vehicle to pass through as a vehicle with a limited height and width. If your vehicle does not fit in the specifications as given then you will face restrictions ahead.
T-Junction
It shows that the lane you are travelling in is going to enter the new straight lane or the lane is going to merge into a highway which has more traffic. While entering the wider road, you must take care of the other vehicles passing by as the speed of vehicles travelling on this road generally passes with higher speed.
Junction Signs
It shows the sign of merger of roads into wider long roads and presence of more traffic with vehicles of high speed that requires more care.
Junction signs are :
Advanced Warning Signs of Roads
These signs insist to take certain actions ahead and warn regarding some condition so that the driver can take extra care while passing through these junctions.
General Warning Signs
The other warning signs are used to give information regarding upcoming hurdles or the movement of other things like animals, cyclists or a sudden change ahead like slippery road or sudden dip which might not get noticed through eyes only so that you can take the necessary precautions and do not fall into some mishappening.
Tram Signs
If there is a track for railway lines or a tram moving ahead then the tram signs are placed to make you aware of the network so that you can slow down, look both sides and when it is safe then only cross it.
Warning Signs for schools and kids and hospitals
To restrict the drivers from over speeding and to protect the children and patients, road signs are placed in the way to mark the schools and hospitals ahead.
Warning signs for road work
If there is construction work on the roads and men are at work to ensure the safety of the workers and the drivers both, road work warning signs are placed to make them use the safe way out of the sight.
Informative Signs for work at road
To give the information of the nature of work or construction at the roads, the speed limit that they have to maintain, the dimensions of the vehicle that can pass through and other regulatory signs.
Manual Signs for Traffic control at road
The signs to direct the vehicles on the way to move.
Regulatory Traffic Signs
Traffic control signs are used to regulate the vehicles in a specific order. These are primarily for the new drivers entering the area to inform them about the rules which when violated might attract stiff penalties and to make them aware all the time during their journey so that they don't forget to follow it.
Mandatory Turns at Junctions
To show the one way turns ahead which are compulsory to take and follow to move ahead on the path.
Other Manual Work Signs for work at road
Traffic Lane Signs
To direct the drivers for the possible way ahead and to manage the movement of traffic by allowing a specific lane to move at a time.
Variable Message Signs
To show the information other than the traditional traffic road signs.
Road Signs providing information
These are the rectangular boards providing information for drivers to help them know about the interstate roads, the nature of path, movement of cyclists, pedestrians and other fellow drivers.
Advance Information Signs
To make the drivers aware of the road type, the speed limit on it and to know about the vehicles and the traffic on the road.
Advance Direction Signs
These are to show the national highway instructions, path for nearest stop, upcoming destinations with the distance between them and more.
Tourist Information Signs
This is to direct the travelers about the type of road and the vehicles which are allowed to move, the next destination on the road and the upcoming places like the ferry sign, nearest village, industrial region and much more.
Motorway Signs
To make the drivers aware of the road type that they are currently driving on the road and about the road type that they are going to enter in the upcoming region.
"I met Kevin on the first lesson and was driving a car much too powerful. Kevin advised I change to a smaller car to do the test.. Best decision ever. I passed easy.. His calming way and powerful encouragement left me very focused on the day… Everybody should use Kevin. He's the best there is… I've had a few…."
After failing many times I got in touch and scheduled. Without this instructor I would not have passed. I'm extremely thankful and grateful for all the effort and time in order for me to pass my driving test today. He's excellent at what he does and knows everything inside out honestly. If your looking to pass be sure to get in touch you won't be disappointed.
"I am a 5 star Michelin chef and I know about high standards. I did my EDT lessons and passed first time with this Maestro Kevin.. His technique is superb and his attention to detail is why I passed first time cause that's what I can relate to.. In my world if Kevin was cooking he would be one of the best in the world. Well done to him."
The lockdown and measures set to curb the pandemic come at it's own price. Due to this, the number of fundamental driving activities has been delayed and even at some point halted and now has measurably heightened.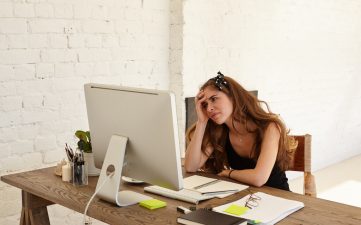 Any driving school can have a fantastic website and all the bells and whistles to lure you in with statements like #1 in Ireland or Irelands leading Driving school.
Enroll In Your Lessons Today
Get Appointment With Qualified Instructors