If you are considering taking driving lessons or you just started as a beginner, you might be curious as to the what the driving lesson is all about and the minimum number of lessons that are required before you are eligible to take the driving test and subsequently obtain your learner's permit.
From this article, you will have ample knowledge of how many driving lessons is required and all about the driving lessons in general.
Minimum Amount of Driving Lesson That is Required?
A standard driving lesson course requires a 12-hour course broken into 12 different one-hour lessons in any event that you choose to change your driving instructor at any point during your program. The important thing is to ensure that your logbook is stamped upon the completion of every lesson. It is mandatory that you undertake and complete all of these lessons.
What are the Driving Lessons all about?
Driving lessons are officially known as the Essential Driver Training in Ireland. It is a structured training program for new drivers. It offers a robust foundation of training in which they learn to build and horn their knowledge and skills. The driving training covers the essential skills, knowledge, and disposition needed to become a safe and competent driver.
Taking the designated and required amount of driving ensures that you imbibe and internalize all the necessary driving instructions and details. The EDT is usually taken with further instructions with the Approved Driving Instructor (ADI) who engages you in plenty of practice and tests.
It is mandatory that all learners must have completed the EDT before they can undergo a driving test. You can make applications for the test online before you have your 12 lessons completed, but you cannot have an officially scheduled date your driving instructor confirms with the RSA that you have completed all the necessary EDT lessons.
The Need for Driving Lessons:
The purpose of the EDT is to guarantee the safety of lives and property by ensuring the proficient training of new and emerging drivers through the development of skills, confidence, and behavior needed to use the motorway by themselves and along with other road users too.
The introduction of the EDT for learner drivers is part of the Road Safety Strategy 2007 – 2012. A significant portion of these lessons are practical, but you will need to get acquainted with the basic and essential vehicle controls, checks and maintenance.
Do you have to take an Exam at the end of the Driving Training?
Even though each lesson in the EDT has specific content that must be covered as part of the lesson, there is no formal exam at the end of the EDT. There is only an expected outcome to be achieved from each lesson by listening carefully and paying good attention to your Approved Driving Instructor.
You will also need to take necessary further lessons and practice in addition to the EDT program itself. Typically, your ADI will plan each EDT lesson to achieve the desired outcomes envisaged and will provide both written and oral feedback at the end of each lesson. This information is duly recorded in the logbook for proper analysis of performance.
The Practical Driving Test
You will, however, need to take a practical driving test before you can legally drive on your own. You cannot take the driving test within six months of six months of getting the learner's permit, and your ADI will give you professional advice on when to take your practical driving test. In any case, you will need to get more learning experiences by taking up extra lessons and practicing the EDT with your sponsor, if you have one available.
After completing the Essential Driving Training.
When you are done with the EDT, your ADI will have stamped each EDT lesson as completed inside of your logbook. It is advised that you should keep the logbook safe as you may be required to show it to your driver tester on the day of your practical driving test. Please, it is important that you are aware that your driving training does not finish with the EDT so you should continue practicing with your Sponsor and taking extra driving lesson sessions along the way until you take the test.
We have been able to cover much of the information required to have a basic understanding of what the driving lesson is all about. Also, as shown above, the EDT is a structured activity with a definite pattern. Hence the 12-course spread across a 12-hour time frame must be undertaken appropriately to take the driving test and earn the learner's permit.
Still looking for a reliable Driving School?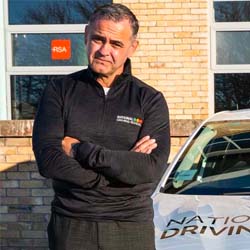 Here at National Driving School we are positioned to take you and your driving needs to the next level.
We have elevated ourselves to become a household name and the leading provider of driving lessons in Dublin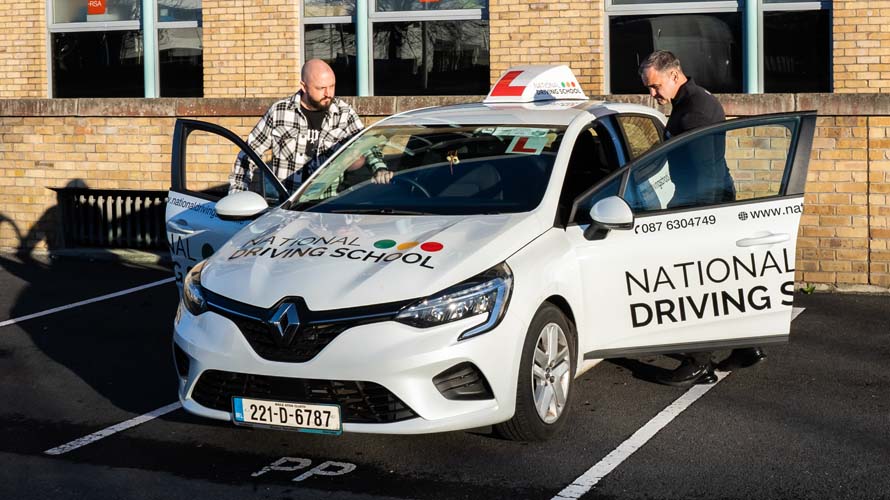 Why Choose National?
Arrive on time, Everytime
Pick-up & Drop-offs
Clean & Modern Cars
Flexible Booking Times
Fully Qualified Instructors
Find out more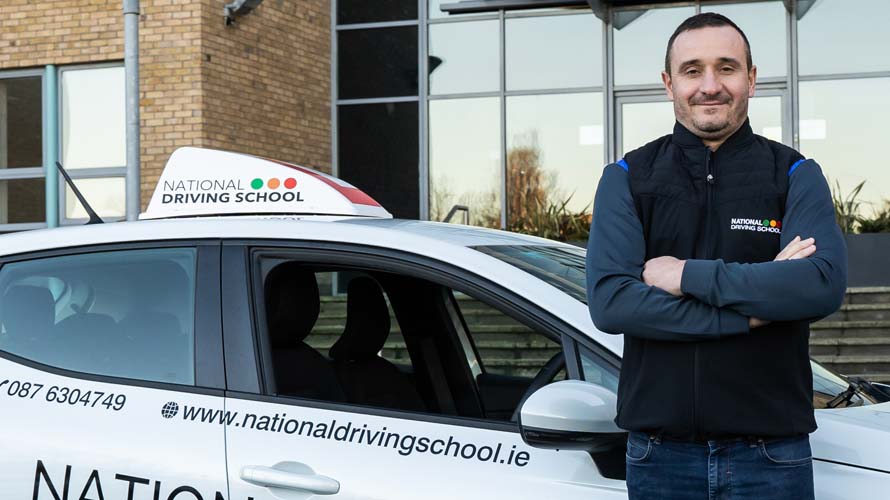 Need Help?
If you need any help choosing lessons or general questions you can get in touch.
30 Years Experiance
Male & Female Instructors
Contact Us