Are you in need of driving lessons in Loughrea? You can be sure we have got you covered regarding that as we offer the best driving lessons Loughrea has to offer.
All you need is a visit to our social media platforms and you will see enough proof regarding how well we are doing in this space with over 1,400 5 star Google reviews and impressive comments from satisfied customers.
If you ever wonder why we are the choice destination for learners who want to pass their driving test first time, here is why:
The quality of our instructors, the resources we have made available and a working structure we have built over the years, amongst other factors are what puts us at the top in Loughrea.
Driving Lessons Loughrhea with National Driving School
With National Driving School Loughrea, you are guaranteed the best driving lesson experience in Loughrea.
Learners who have used our services in the past agree that the level of organisation we give to all of the driving lessons in National Driving School is simply the best.
From Dublin to Galway to Tullamore, up to Limerick, we are known to apply best practices when conducting driving lessons.
The consistency of our driving lesson instructors in maintaining this standard over the 30 plus years is fuelled by their quest for excellence.
They include driving lesson veterans as well as ex-testers who have gathered invaluable years of experience in training novices to become fit for licensing.
This is an incredible asset and a team you can bank on for a successful driving lesson experience.
Pre-Test Driving Lessons Loughrea
Every learner wants to pass their driving test on their first attempt at the Loughrea driving test centre.
Sadly, not all do. At National Driving School Loughrea, our goal is to ensure every student passes their driving test on their first attempt.
To attain this, the errors have to be minimised to the minimum. This is why the pre-test driving lessons Loughrea is crucial.
A test environment identical to the real test is created whereby ex-testers examine learners as they are being tested.
This offers you the luxury of knowing how far you have gone with preparation for the test and areas where you need to brush up on your preparation.
That way, you get to have a feel of what the driving test is without having anything to lose.
What keeps us ahead of other driving schools?
Over the years at the National Driving School Loughrea, we have been able to build a system that works exclusively to the advantage of learners who choose to learn with us.
With Ex-testers on our team, we know all the important questions asked by examiners.
This puts us in a position to help learners learn exactly what they need to succeed at the Loughrea test centre.
In addition to that, we have all the vital equipment to facilitate seamless learning for all our learners.
These amongst other factors like Mick tests put us at the top of the charts and we are dedicated to making sure it gets even better.
Start Your EDT Driving Lessons Loughrea
The Essential Driver Training lesson is a compulsory 12-part lesson every person seeking to be licensed to drive in Ireland must study in their journey towards passing their driving tests.
At the National Driving School, Loughrea, The EDT driving lessons are carefully structured to help learners grasp all the vital points making for a successful EDT driving lesson.
It is interesting how our instructors have become so conversant with the EDT learning materials over the years due to the constant demands of the lessons.
Furthermore, they understand the uniqueness of each learner's learning capability and overall circumstances, hence, all learners are addressed individually.
Each learner has a unique background and their challenges are tied to their personality.
Therefore, Instructors in National Driver School do not generalize during training.
Rather, each student is addressed separately to facilitate proper learning. This learning approach is what everyone needs and it is open to you.
We are Excited to See You Passing the Test once and for all!
At the National Driving School Loughrea, we live for a one-time trial for our learners.
We do everything to make sure you do not take the driving tests more than once for any reason.
It is even more exciting how we do this intending to make the process easy for our students by making sure that all materials needed are available.
In some cases, these include detailed videos for illustration of difficult scenarios.
All you need do is join us today and you are right on track for success at the driving tests.
---
Driving Lessons Oranmore FAQ
When selecting a driving school in Oranmore, you should check for proven passes as well as success rates. Analyse reviews, different social media posts, as well as ask friends. Here are some FAQs:
Still looking for a reliable Driving School?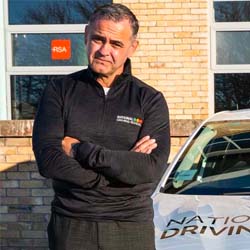 Here at National Driving School we are positioned to take you and your driving needs to the next level.
We have elevated ourselves to become a household name and the leading provider of driving lessons in Dublin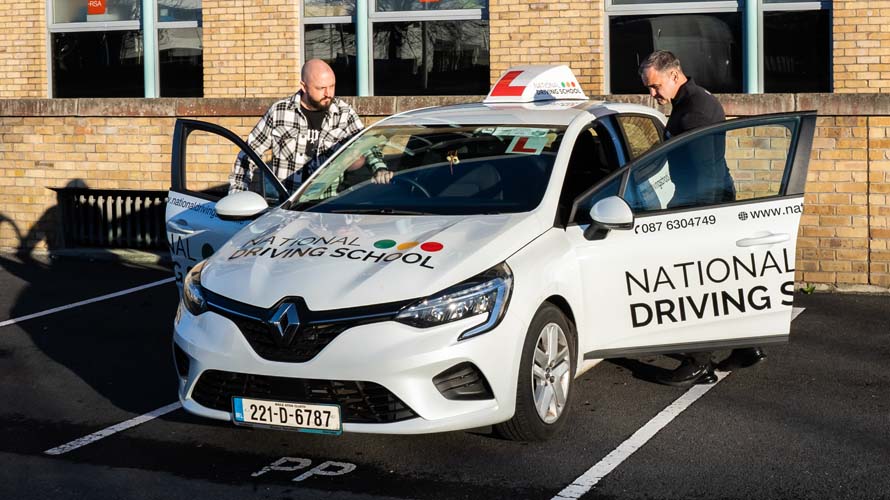 Why Choose National?
Arrive on time, Everytime
Pick-up & Drop-offs
Clean & Modern Cars
Flexible Booking Times
Fully Qualified Instructors
Find out more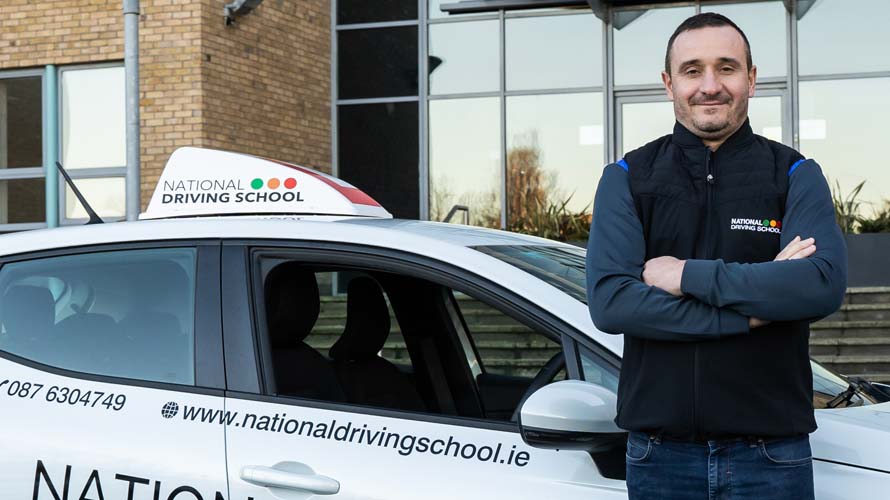 Need Help?
If you need any help choosing lessons or general questions you can get in touch.
30 Years Experiance
Male & Female Instructors
Contact Us