Driving lessons are essential to becoming a full licensed driver in Ireland. That is why National Driving School are extending our driving lesson services to Galway.
Galway residents now have access to our resources which ultimately mean getting you on the road quicker and cheaper than most other driving schools around.
We understand how difficult it can be to pass the driving test, especially as a first-timer. Hence, we have compiled a simplified process for learners.
This makes us the best fit for you to have a hassle-free Journey to becoming a fully licensed driver in Galway.
Our driving school instructors have garnered enough experience over the years to deal with learners who will face a variety of challenges as they take driving lessons.
Therefore, you can be sure we have tricks to help you through the learning process.
Our priority is to in still expertise, confidence, and a sound understanding of driving guidelines in our learners in the easiest way imaginable.
We boast of an impressive pass rate for driving tests in Galway and hereby welcome you all to join us and be a part of the winning team here at National Driving School Galway.
Driving lessons Galway
In Galway, we have the best driving lesson facilities you can think of. A conducive learning environment and a fleet of modern vehicles to get you through the practical aspect.
Just one look at our driving school online reputation is enough to convince you we are the best you can get. Join us today and start your driving process
EDT driving lessons Galway
The Essential Driver Training (EDT) program is a compulsory program designed to help learners get familiar with all the materials needed to help them become responsible and informed drivers by the time they are done with the driving school process.
Since the 4th of April 2011 when it was introduced, it has made a great difference to the quality of drivers in Ireland. Hence, we are big on essential driver training lessons.
Our instructors are masters at the EDT lessons. Over the years we have identified areas learners often struggled with.
Hence, we are prepared to give you the best in the overall training of EDT, and at the same time, we are prepared to give more than usual attention to these areas.
This comes off of the genuine interest we have in seeing you go from being a learner to a qualified driver and this makes a huge difference between us and other EDT operators in Galway.
Pretest driving lessons Galway
First-timers taking driving tests often deal with anxiety due to limited experience, at National Driving School Galway, we deal with this challenge by offering pretest driving lessons.
Here, we create an identical test environment for learners to experience what it will be like on the real exam.
The idea of this is that it helps learners take the tests without actually feeling the pressure they would likely experience as an inexperienced driver.
Also, they get to see areas of their strengths and weaknesses and deal with them before they go for the real test.
If you need to take pretest-diving lessons in Galway, we have all the facilities you need to get it done and make the most of it.
Our driving instructors have many years of experience. Hence, they know what the examiners are looking out for on your test day and are willing to give you this vital information .
Car Hire for Driving Test for our Galway candidates
You certainly can't sit a driving test without a vehicle. We have identified that learners sometimes have issues getting a vehicle for their driving test.
In some cases, learners have a faulty vehicle and this could be detrimental to their test result.
If you need a vehicle for your driving test, we have made provisions to get you covered. We have an array of vehicles that are in perfect condition for your driving test.
So, you can concentrate on doing your driving test the best possible way as you have the best and most mportant resource needed to pass – a car in good condition.
Automatic Driving Lessons Galway
The debate about which is the better vehicle option of an automatic gear and a manual geared vehicle is still a conversation going on in many spaces.
While an automatic-geared vehicle Is widely accepted to be an upgrade to manual gear, some believe that in some circumstances, a manual-geared vehicle is better.
Whichever one is your preferred option; we have got you covered. Due to popular demand, we offer automatic driving lessons, especially to learners interested in training for their driving tests via an automatic-geared vehicle in Galway.
You can be sure of the easiest and most fun-filled driving lesson in Galway with our Automatic instructors.
Mock Test-Driving Lessons Galway
First-timers often have to deal with feelings of nervousness during driving tests. To address this, we offer mock tests driving lessons in Galway.
This is a helpful tool that we use in getting learners to become confident, understand areas where examiners often think and test candidates, and ultimately help them identify areas where they need to work on before the real test.
This arrangement contributes greatly to our high driving test pass rate. It will be our delight to have you explore it and be a part of our success story.
Passing the Driving Test Galway with Ease
For a fact, we offer the best driving school services in Galway . Our records show without a doubt that over the years we have been able to put together a driving school system that works for all parties involved.
Our Instructors are individuals with several years of experience as driving school instructors under their belt.
Beyond that, they are genuinely interested in seeing learners transition from being a novice to being qualified to drive legally on the roads.
Hence, we patiently put learners through the learning curve in the best way possible.
If you are looking to pass your driving test with ease, your best bet is to join us here at National Driving School Galway.
---
Driving Lessons Galway FAQ
When selecting a driving school in Galway, you should check for proven passes as well as success rates. Analyse reviews, different social media posts, as well as ask friends. Here are some FAQs:
Still looking for a reliable Driving School?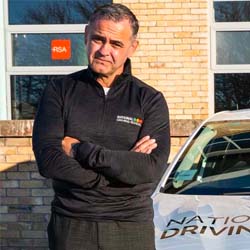 Here at National Driving School we are positioned to take you and your driving needs to the next level.
We have elevated ourselves to become a household name and the leading provider of driving lessons in Dublin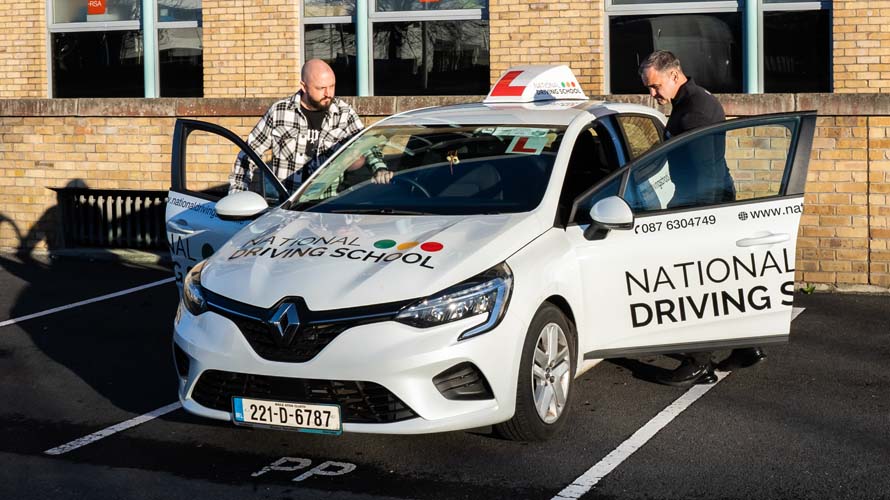 Why Choose National?
Arrive on time, Everytime
Pick-up & Drop-offs
Clean & Modern Cars
Flexible Booking Times
Fully Qualified Instructors
Find out more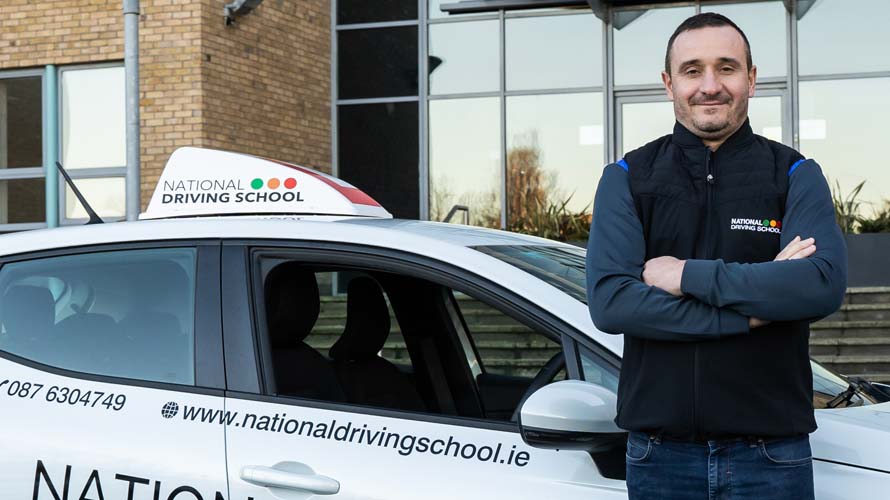 Need Help?
If you need any help choosing lessons or general questions you can get in touch.
30 Years Experiance
Male & Female Instructors
Contact Us