Churchtown Driving Test Centre
National Driving School
"Known for having the best Instructors in Dublin"
Churchtown driving test centre
( Landscape Rd, Churchtown, D 14 )
You are here because you are researching who is best to help you pass your Churchtown driving test and find out about the Churchtown driving test routes or maybe hiring a driving school car hire for your test.
But , do you know what you should be looking for when selecting an instructor?
What you should be looking for is PROOF.
We know that the common denominator of all of the above is National driving school. Right here on this page and indeed website you can clearly see proof of the quality and excellence we provide and are undisputed leaders in pretest driving lessons in Churchtown. It's expensive to fail and reapply.Don't risk it.Do it right first time and you will end up saving in the long run.
Cheap offers and cheap bundles don't work.Did you ever buy cheap quality?
The pass rate for this test centre is 44% as an average.
That is NOT our Pass Rate which is up in the high 90s
Why are pupils failing so much in Churchtown?
The Churchtown driving test centre is based in the middle of a largely residential suburb in south Dublin and is densely populated with tight streets and some difficult complex junctions with on street parking.Its based around the bustling areas of Rathgar,Dundrum,and Rathfarnham.
If you are not prepared around the Churchtown driving test centre then you will struggle as a lot of the test can be on steep gradients which mean car control has to be at an extremely high level.Common failing areas on the Churchtown driving test routes are as follows,
How to pass first time at the churchtown driving test centre?
Ask yourself these questions,
If you don't have the answers to these questions then you need to partner with us here and let us teach you how the tester thinks. Simple.Know what the tester wants and give it in a decisive and confident manner.We have been teaching this formula for 25 years and as you can see clearly that this is the main reason all of our pupils pass first time at the Churchtown driving test centre.This combined with our driving test car hire Churchtown packages.
Driving Test Car Hire Churchtown.
What is a driving school car hire in Churchtown and how can it help you to pass First time.
Hiring a driving school car for your Churchtown driving test is a clever move.
First impression is crucial. The tester sees you have put in an effort to improve your driving and with a new and modern car that's easily manoeuvred and operated your chances of getting marked for vehicle control is slim.It therefore doesn't matter what condition your own car is because our cars are
Who can avail of a driving school car hire for the Churchtown test centre?
Anybody with a valid and in date current learner permit and who doesn't own a car.Trainiee driving instructors for stage 2 or 3 and any person who feels there own car is below the standard to be acceptable for the Pretest driving lessons in Churchtown.
As the #1 provider of pretest driving lessons Churchtown and with the highest verified passrates in Churchtown on our driving test car hire packages we are the driving test partners you need.
"I met Kevin on the first lesson and was driving a car much too powerful. Kevin advised I change to a smaller car to do the test.. Best decision ever. I passed easy.. His calming way and powerful encouragement left me very focused on the day… Everybody should use Kevin. He's the best there is… I've had a few…."
After failing many times I got in touch and scheduled. Without this instructor I would not have passed. I'm extremely thankful and grateful for all the effort and time in order for me to pass my driving test today. He's excellent at what he does and knows everything inside out honestly. If your looking to pass be sure to get in touch you won't be disappointed.
"I am a 5 star Michelin chef and I know about high standards. I did my EDT lessons and passed first time with this Maestro Kevin.. His technique is superb and his attention to detail is why I passed first time cause that's what I can relate to.. In my world if Kevin was cooking he would be one of the best in the world. Well done to him."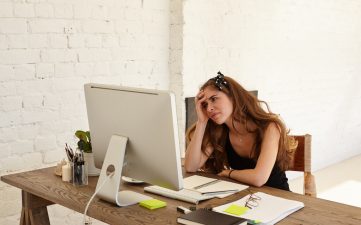 Any driving school can have a fantastic website and all the bells and whistles to lure you in with statements like #1 in Ireland or Irelands leading Driving school.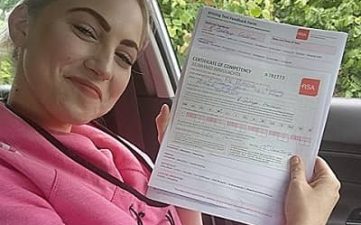 In case you are wondering that while driving, what does a continuous vibration in the steering indicates, keep reading as we will discuss the issue in depth through this article.
The #1 Recommended National Driving Lesson Provider…