1. Online Reputation
Prepare to be SHOCKED :
Any driving school can have a fantastic website and all the bells and whistles to lure you in with statements like #1 in Ireland or Irelands leading Driving school. It's Nonsense. The public is not stupid.
The simplest thing to do before you book driving lessons in Dublin is go and find their Google reviews but, DON'T CLICK THE 5 STAR REVIEWS. Sort by 1 STAR REVIEWS  first and if there are many say over 5 or 6 recent then walk away.
Reading the 1 star reviews gives you the true indicator of how customer focused a driving school is and whether a driving school is trustworthy, honourable, or if they have an extremely poor pupil focus and simply do not care.
Now,  there will be a few spammy  1 star fake reviews but if there are a huge amount of pretty recent 1 star reviews then immediately click out and move on. You will be shocked at what you find.
[themify_layout_part id="9655″]
Be extremely careful of any Guarantees you see because there is no guarantees when it comes to passing your test. You increase your chances greatly with a reputable company but again it's down to the choice you make initially.
2. Social Media Activities
Popular and successful Driving school websites will be active on Social Media with their Facebook, Instagram and YouTube accounts and will be promoting their services, offers and recently passed pupils who engaged with their services and actually shared their experience with their followers.
Here you will see a driving schools pass rate clearly visible for all to see and attached comments with pictures of successful candidates being shared by friends, family and you will generally know well in advance who has got this side of the business boxed off.
In the Social Media world, you can pretty much gauge from frequent posts and successful candidates who would be a reliable driving school for what you need.
3. Brand/ Appearance/ Uniform
You will see plenty of Instructors hanging around with Jeans or tracksuits or hoodies and the car is filthy or barely moving It's so old.
Then there are the proper branded Instructors who look professional, their car is branded and look immaculate all the time.
Any time they pass you,  you can see their appearance is impeccable, their car is spotless and they take pride in their job and themselves.
Any instructor that really goes to the bother and trouble in this regard takes their role seriously and they are making an effort to show they care about you and who they represent. Keep an eye out for Brands that stick in your mind.
4. Single Car Operators are just too busy
It only takes just 15 pupils doing 2 hours per week to make up 30 hours.
Any Instructors worth their salt will have a constant supply of pupils and pretty full most of the time. A common problem throughout the country that readers here will identify with is that pupils start their lessons and then get stuck because the instructor is too busy or the instructor is unwell so you miss that particular lesson meaning the next lesson could be 6 weeks time.
 When sourcing a Driving School ask the question how long will it take to complete my 12 EDT lessons and can they guarantee it won't go more than 6 months.
There is a flip side to that due to pupils cancelling lessons, not showing up as well but basically don't get stuck so you can't progress because there's only 1 car to pick from.
Try choosing a school that can cater for your demand with more than 1 car option.
5. Main problems with 12 EDT Driving lessons
( WARNING) Get these right from the start. This is where it can go very wrong.
We all learn new skills at a different pace. Some pick things up quickly and some are slower. It doesn't mean one is better than the other. The problem starts when an Instructor has you in areas that are too advanced too quickly and you can't cope.
Just because it says in the book the pupil should be able for hill starts, roundabouts, junctions,  it doesn't mean they actually are and the pupil becomes so anxious and stressed that they no longer enjoy nor want lessons any longer with that instructor.
An Elite instructor will know how far to push and when to ease back, always controlling the lesson while at the same time making the pupil feel great about their progress even with mistakes.
Support  or Filler lessons
 Most young drivers think they can't take general lessons before, during or after EDT lessons.
We can act as a sponsor but ideally, you should be trying to get  2-3  hours of practice in between lessons. The reality is that pupils are not getting this practice through no fault of their own sometimes because they simply have no support or way of getting the practice achieved.
Again filler or support lessons in between your EDT syllabus is the solution. Pupils who just do the 12 hours are simply not equipped to deal with the level required to pass a driving test and end up failing because they have not reached the standard.
Add to that a poor instructor and well that's game over. Your barely moving, you know you're not confident, uncertain in many areas and need double the amount you thought you did.
You can also go for pretest lessons, which happens before your test and help you pass your test with a good score.
Conclusion
Source a Driving School with a proven  5 star online reputation not 1 Star.
See the visible pupil interactions that have used their services on their Social Media.
Find a Brand that visibly appeals to the followers and friends you know and display unmatched pass rates.
Make sure you don't get stuck with a single car operator who can't give you lessons when you need.
Ensure all of the above to be able to comfortably know you made the right choices and save you time and money in the long run.
Still looking for a reliable Driving School?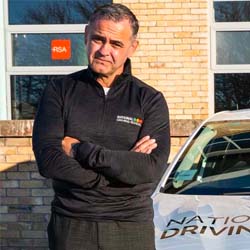 Here at National Driving School we are positioned to take you and your driving needs to the next level.
We have elevated ourselves to become a household name and the leading provider of driving lessons in Dublin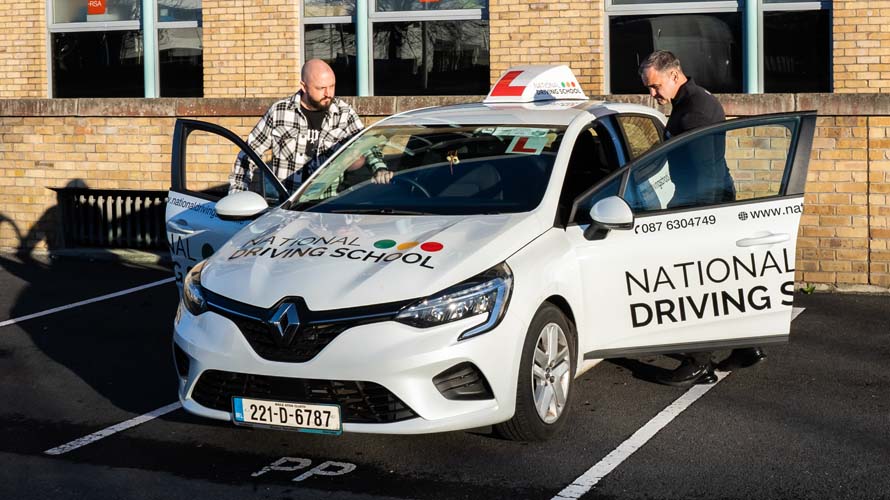 Why Choose National?
Arrive on time, Everytime
Pick-up & Drop-offs
Clean & Modern Cars
Flexible Booking Times
Fully Qualified Instructors
Find out more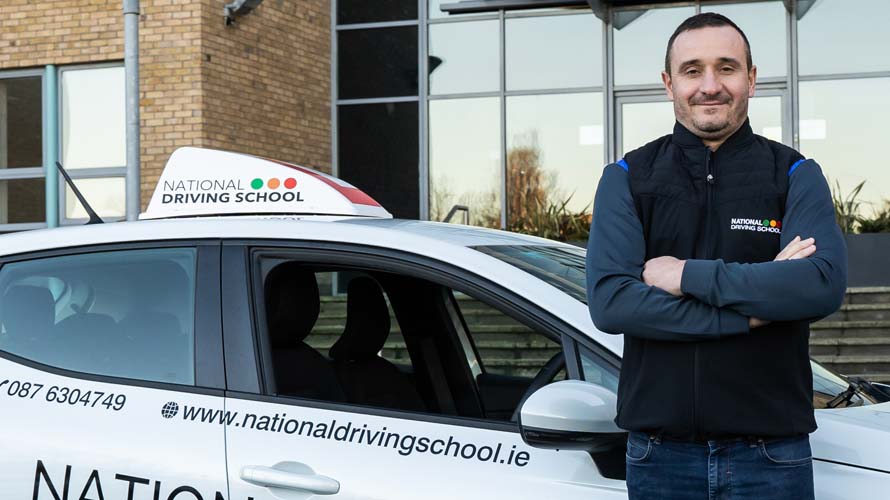 Need Help?
If you need any help choosing lessons or general questions you can get in touch.
30 Years Experiance
Male & Female Instructors
Contact Us