Tallaght Driving Test Centre
National Driving School
"Known for having the best Instructors in Dublin"
Tallaght Driving Test Centre
( 52 Broomhill rd),Broomhill Industrial Estate,Tallaght.
So your test date has arrived in your inbox or by post and now you need to pass it first time. Looking for an instructor is a minefield because of the fact that it's very difficult who to choose and who is best qualified to get you that pass because of the many operators in dublin.Are you going for the cheap option? Are you going for the gimmicks on offer on other websites? Or are you looking to pass first time with a school that can actually prove their success and pass rates from their online reviews and video proof that they are the most qualified to get you over the line and Pass first time.Well you will find exactly just that on this page and website.Take a look around and see comprehensive proof that you are in the best hands with us here at National driving school.
Remember The Passrate for the Tallaght Test Centre is 47 % but that's the Test Centre average but it is NOT OUR PASSRATE which is in the high 90s.Its important to understand that preparation is key and selecting the correct instructor/school has never been more important now since the new Clancy law was introduced in December 2018.
Before deciding, ask yourself these crucial and critical questions
National Driving School have had 3 generations of driving test success and it shows in everything we do and the Instructors are hand picked after their RSA advanced training enabling us to offer Quality, Integrity , Experience and unmatched Passrates.
With the decision now made and you have decided to use the #1 operator of pretest driving lessons tallaght has to offer let's us offer you something back.
Our Guarantee and promise to you.
Why pupils fail at the Tallaght Driving Test Centre.
If you failed previous tests it's more than likely due to poor preparation or poor instructing.
Either way that's where we time and time again pick up the pieces and take you by the hand and shadow you all the way through until you pass.We have found that the most common reasons pupils fail their tests are,
Tallaght driving test centre is one of the easiest test centres in Dublin.If you know what you are doing that is.There are a number of complex luas junctions to familiarise with.There are some one way systems and zebra crossings that we make sure you are well aware of all the failing hotspots while on our pretest driving lessons tallaght.
Driving test car hire tallaght for Manual or Automatic cars.
National driving school have been providing driving school car hire for the last 25 years in and around the tallaght driving test centre.20-30 candidates per day do not go out on the test due to the reasons mention above.Let see why it's a good idea to get pretest driving lessons tallaght and avail of our driving school car hire in tallaght.
Benefits of driving test car hire tallaght
( DIRFT ) Do it right first time cause First impressions last . The tester likes you've taken it seriously and got professional lessons with NDS.
We look forward to seeing your picture here real soon.Make the informed and proven driving test partner choice.National driving school the leaders in Tallaght.
"I met Kevin on the first lesson and was driving a car much too powerful. Kevin advised I change to a smaller car to do the test.. Best decision ever. I passed easy.. His calming way and powerful encouragement left me very focused on the day… Everybody should use Kevin. He's the best there is… I've had a few…."
After failing many times I got in touch and scheduled. Without this instructor I would not have passed. I'm extremely thankful and grateful for all the effort and time in order for me to pass my driving test today. He's excellent at what he does and knows everything inside out honestly. If your looking to pass be sure to get in touch you won't be disappointed.
"I am a 5 star Michelin chef and I know about high standards. I did my EDT lessons and passed first time with this Maestro Kevin.. His technique is superb and his attention to detail is why I passed first time cause that's what I can relate to.. In my world if Kevin was cooking he would be one of the best in the world. Well done to him."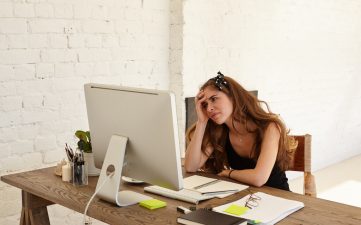 Any driving school can have a fantastic website and all the bells and whistles to lure you in with statements like #1 in Ireland or Irelands leading Driving school.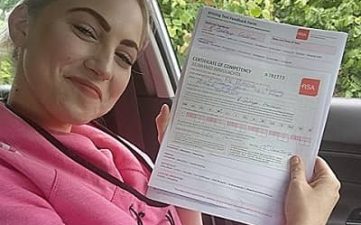 In case you are wondering that while driving, what does a continuous vibration in the steering indicates, keep reading as we will discuss the issue in depth through this article.
The #1 Recommended National Driving Lesson Provider…