Driving Test Centre Tallaght
Tallaght driving test centre has many junctions which are largely used to test the driving skills of a pupil. So, you should practice more for driving the T-junctions specially on the Broomhill road which is chiefly used to test pupils in Tallaght.
New roadways are developed with time that adds on to the test routes but by the time we should get prepared for the already existing routes to perform well.
It requires patience and practice both to take a turn at the junction by taking care of the traffic and your speed simultaneously. National Driving School has been helping pupils to practice on all kinds of routes in Tallaght to prepare them for all difficulties.
A Comprehensive guide to drive through T-junctions
T-junction has been used by the Tallaght test centre for years. So you should be careful and keep in mind the guidance as given below.
These are some generalized useful tips that anyone can use and practice to make their driving through the junction. But just going through the tips and actually practicing them are two different things so we suggest you take your driving test lessons in Tallaght before giving the actual test.
When will I get my driving test date in Tallaght?
Each pupil gets the driving test date 5 weeks before the driving test in the driving test centre chosen by the pupil. You can apply for the driving test only after the issuance of learner's permit, so make sure that before applying for the test, you fulfill all the criteria.
If due to any reason your test date gets delayed then there is nothing to worry as you will get your test date through the email when it's your turn. The delay might be due to any weather disruption, any process delay or any other reason but your driving test date will be issued to you without any trouble.
Tallaght Driving Centre with trained Instructors
What if you get the best driving lessons in Tallaght and practice on the real driving tracks used by testers to assess your driving skills? We know that it would help you to a great extent and will even boost your confidence for the driving test.
Therefore, we have planned these tests especially for you to make you practice in the real driving test course which will make your preparations far better than the other pupils.
After learning and practicing the driving skills, it is important that you get an analysis of your skills so that you know if your skills are up to the standards of RSA and fulfill all the parameters on which you are being tested. With this analysis, you will be able to focus on particular areas and practice them more before the driving test.
We provide a comprehensive and detailed guide to instruct our pupils regarding the process if they are confused in any manner. We help our pupils to practise for the driving test in time and even practice them on important routes to polish their driving skills in time.
A Guide for your Tallaght Test routes
In our pretest course, the tester will test your driving skills on the basis of the parameters set by the RSA so that you get a complete insight into your weaknesses and strengths
We want you to avoid any kind of problems so we provide you with the list of the important details that include the common mistakes that every other pupil makes that contributes in the total number of faults and the necessary things that you have to keep in your mind before preparing for the test and during the test also so that you don't make any negative impression on the tester Before the test, we tell our pupils about the necessary details that you have to take care of before going for the driving test. National Driving School ensures your success with our proven learning programmes that have been tested by times. Your trust is our motivation to keep providing you with the best driving lessons with excellent results.
Make the right choice by choosing our training school as your driving partner and then it is our responsibility to provide you the best lessons and the best instructors and sponsors for your lessons and practice of driving skills on tracks. We keep inculcating all the important updates in our learning programme so that our pupils don't miss out on any latest update.
Why people learn with NDS
Over 70 RSA Approved Professional Instructors
Highest Pass-Rate in Ireland at over 97%
Insurance Discounts exclusive to NDS
Exclusive EDT Online resources to help you
"I met Kevin on the first lesson and was driving a car much too powerful. Kevin advised I change to a smaller car to do the test.. Best decision ever. I passed easy.. His calming way and powerful encouragement left me very focused on the day… Everybody should use Kevin. He's the best there is… I've had a few…."
After failing many times I got in touch and scheduled. Without this instructor I would not have passed. I'm extremely thankful and grateful for all the effort and time in order for me to pass my driving test today. He's excellent at what he does and knows everything inside out honestly. If your looking to pass be sure to get in touch you won't be disappointed.
"I am a 5 star Michelin chef and I know about high standards. I did my EDT lessons and passed first time with this Maestro Kevin.. His technique is superb and his attention to detail is why I passed first time cause that's what I can relate to.. In my world if Kevin was cooking he would be one of the best in the world. Well done to him."
The lockdown and measures set to curb the pandemic come at it's own price. Due to this, the number of fundamental driving activities has been delayed and even at some point halted and now has measurably heightened.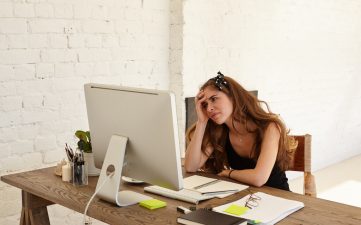 Any driving school can have a fantastic website and all the bells and whistles to lure you in with statements like #1 in Ireland or Irelands leading Driving school.
Enroll In Your Lessons Today
Get Appointment With Qualified Instructors