In Raheny Driving Test Centre there are many parks and junctions on the way so it has many people on the road that makes the carefulness and observation a very important part of your driving.
There are many driving routes in different test centres and also the new routes are being developed over time.
It is necessary that you learn to drive on all kinds of routes but practising on the test route on which you are going to give your driving test soon gives a different level of confidence.
We understand the feeling of consciousness that you must be going through now so we have framed a list of tips that will help you while preparing for the test and on the day of the driving test also.
The 4 Parts to the Driving Test
You must also understand in full the information and marking system contained within the testers marking sheet which is on their tablet.
Theory questions & Road signs.
Under the bonnet checks.
Secondary controls.
The drive itself.
Understanding the sections and the difference between grade 1,2 and 3 marks is crucial to you understanding how the tester views your driving whilst out on test. See the marking sheet below:
The testers marking sheet has 18 sections. Knowing all of them and what they mean is a huge step towards passing your test. They are the following:
Rules/Checks
Position
Observation
Reaction
Mirrors
Clearance
Signals
Motorcycle
Courtesy
Alighting
Progress
Vehicle Control
Speed
Traffic Control
Right of way
Reverse
Turnabout
Parking
Tips to remember while driving in the Raheny test centre
As we have explained, there are a number of junctions in Raheny along with many parks like All Saints Parks, Mount Prospect Park and others and many cross roads, so here is a list of tips that will definitely comfort you.
Give way to the pedestrians while driving
Drive slowly while passing by a park and follow the speed limit sign
If there is a stop sign ahead, then bring your car to a complete stand still, no slow moving or moving the car quickly. You must stop completely at the sign and when everything seems fine, then only move ahead
Observe whether it is a closed junction or an open one and then shift gears accordingly after observing
Make sure that you are giving signal while making any turn
All the above given instructions are very crucial to follow while driving because non-compliance to these rules might count faults in your test. So, learn them thoroughly and practise.
Appointment Test Date in Raheny
People are always in a hurry and want their driving test date to be confirmed as soon as possible but you must understand there are many people in the queue and you will get your test date when it's your turn.
In a general case, the pupil gets its driving test date 5 weeks before the test but might get late due to several disruptions or any process delay.
Raheny Driving Centre with trained Instructors
After you learn the driving lessons Raheny, practice is compulsory to analyse your driving skills so that you know if you are prepared for the driving test yet.
Most of the pupils are not aware of the parameters on which the testers test them and therefore result in gaining faults during the test. So, we make you aware of those common mistakes and make you practise without committing those mistakes so that you become trained in it.
Our tester will evaluate your driving skills on the parameters on which the tester is going to test you so that you are aware of all the standards that you have to maintain for the driving test.
You will get to know about the areas that you need to practise more and a complete insight of your driving skills.
Our instructors are well aware of all the routes in Raheny that are mostly used by the testers to assess their pupils.
All the important roundabouts, junctions, manoeuvres and routes are used to make you practise on them so that you face the challenges even before the real test and it will definitely boost your confidence.
This experience will enhance your preparation level and you will also get ready to face the new difficulties in the driving test.
You will be guided for your preparations that you have to follow before the few days of the driving test regarding the theoretical questions as well as the driving practise.
Our dedicated instructors and sponsors continuously aspire to train our pupils in the best possible way.
A Guide for your Raheny Test routes
We not only provide training for the practical driving courses but also for the theoretical questions by providing the most frequently asked questions by the tester to prepare you in all spheres.
Our instructions include the traffic rules, road signs, rules of the road and other regulations that are important and every pupil should learn them and follow them while driving.
There are a lot of specifications that everyone has to take care of before appearing for their driving test so that you do not face any trouble during the test. In National Driving School, you are provided with the list of the specifications regarding the documents which you have to submit before the driving test
After you have collected all the important documents, it's time to check whether your car is up to the standards as given by the RSA. If not, then hire a car from our Raheny driving test centre.
National Driving School guides all our pupils with the best tips and solutions. We supervise their progress during the lessons and make sure that they complete the programme in the minimum time so that you get more time to practise your driving skills through pretests and mock tests.
---
Driving Lessons Raheny FAQ
When selecting a driving school in Raheny, you should check for proven passes as well as success rates. Analyse reviews, different social media posts, as well as ask friends. Here are some FAQs:
Still looking for a reliable Driving School?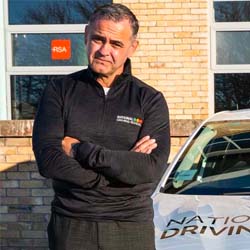 Here at National Driving School we are positioned to take you and your driving needs to the next level.
We have elevated ourselves to become a household name and the leading provider of driving lessons in Dublin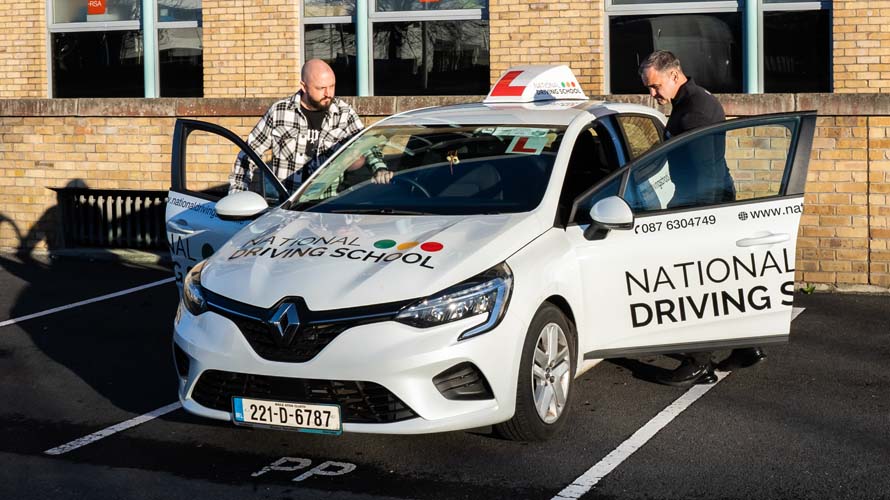 Why Choose National?
Arrive on time, Everytime
Pick-up & Drop-offs
Clean & Modern Cars
Flexible Booking Times
Fully Qualified Instructors
Find out more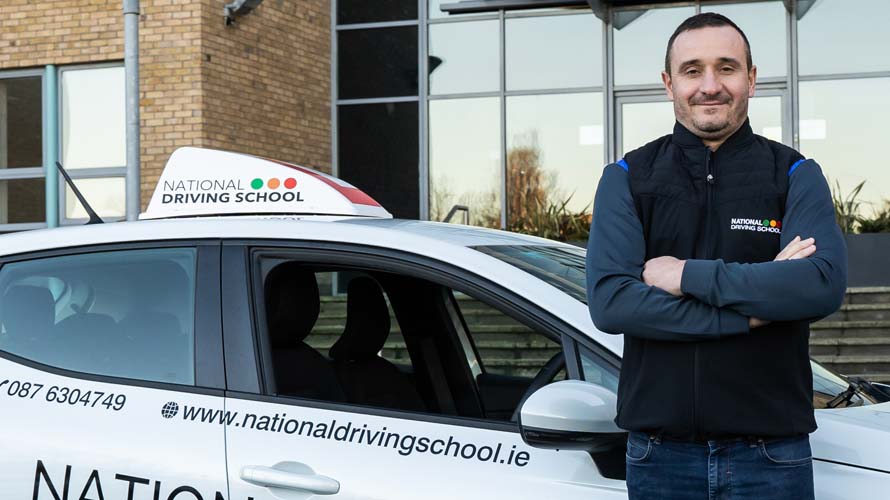 Need Help?
If you need any help choosing lessons or general questions you can get in touch.
30 Years Experiance
Male & Female Instructors
Contact Us