Raheny Driving Test Centre
Known for having the best Instructors in Dublin
Raheny Driving Test Centre
Best Preparation beforehand
Preparing for the test in Raheny driving test centre
How to hire a driving school car for your driving test.
If you are looking around this particular page you will see complete proof of why it's a good idea to consider us and also recognise why we have the #1 product which has created the best driving test car hire pass rates that Dublin has to offer for thousands of learners before you.
Have a read and listen to real pupils who decided to use our product.It's undeniable that our pass rate is not false or made up ( Google Reviews ) and we have let our passed pupils do the talking for us.
Read on and see what we have to offer for your upcoming test , making sure you pass first time is crucial especially with the new Clancy law introduced on 22 December.
To know more details on the best driving lessons Raheny has to offer , Visit its detailed page here.
100% money back Guarantee.
Fully insured and dual controlled cars ( Testers Like ) Our cars are in perfect mechanical condition and we offer a full 100% money back Guarantee if our car is refused ( never happened ) We cover driving school car hire Dublin packages in all of the Dublin driving test centres of Tallaght driving test centre,Churchtown driving test centre,Dun laoghaire Test Centre, Mulhuddart driving test centre, Finglas driving test centre,Raheny driving Test Centre.
What is a Driving Test Car Hire Package?
Pupils who learn to drive in a Driving School car get very used to it as most of the time it's the main source of training that they receive .The ease of which the smaller school car can be maneuvered and driven is the main reason pupils find it easier to to Pass their driving test first time.Driving schools can provide their school cars for Pretest Driving Lessons dublin or driving test car hire Dublin whereby you don't have to worry about your own private car not being up to scratch with no tax or NCT or even insurance.Most driving schools in Dublin are modern,clean,highly maintained and shows the tester that you have taken your training seriously and are ready to pass the driving test.
What are the benefits of a Car Hire for the Dublin Driving Test.
"I met Kevin on the first lesson and was driving a car much too powerful. Kevin advised I change to a smaller car to do the test.. Best decision ever. I passed easy.. His calming way and powerful encouragement left me very focused on the day… Everybody should use Kevin. He's the best there is… I've had a few…."
After failing many times I got in touch and scheduled. Without this instructor I would not have passed. I'm extremely thankful and grateful for all the effort and time in order for me to pass my driving test today. He's excellent at what he does and knows everything inside out honestly. If your looking to pass be sure to get in touch you won't be disappointed.
"I am a 5 star Michelin chef and I know about high standards. I did my EDT lessons and passed first time with this Maestro Kevin.. His technique is superb and his attention to detail is why I passed first time cause that's what I can relate to.. In my world if Kevin was cooking he would be one of the best in the world. Well done to him."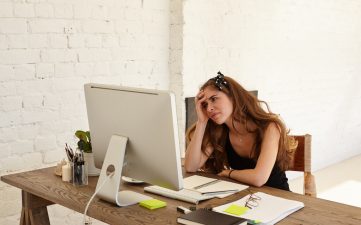 Any driving school can have a fantastic website and all the bells and whistles to lure you in with statements like #1 in Ireland or Irelands leading Driving school.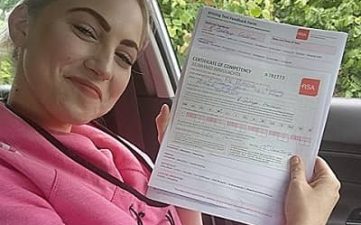 In case you are wondering that while driving, what does a continuous vibration in the steering indicates, keep reading as we will discuss the issue in depth through this article.
Enroll In Your Lessons Today
Get Appointment With Qualified Instructors