Naas has the N7 primary motorway in the city to connect to Limerick which is the busiest road in Ireland that makes it difficult to pass the driving test.
That makes it mandatory to have a look at your track record. Choose this driving test centre when you are adept in driving at the highways and on traffic flooded roads.
On busy roads, It needs patience and a lot of practice to drive efficiently and smoothly.
For their driving test training, pupils apply for the driving test preparation in many different schools but end up being trained by the National Driving School because of our excellent training programme. 
A Comprehensive Guide to drive on Highways
To move from a motorway to a highway, making a smooth transition is difficult and needs a lot of practise. Here are some tips which will definitely help you in your driving practise.
Along with this, National Driving School also provides useful tips for pupils during the training process so that their chances of making faults can be minimized to a greater extent.
How long will my test appointment take in Naas?
Sometimes it takes longer than usual to process your application. The test date comes in 5 weeks prior to the test generally so that you can prepare well but it might get late due to various reasons like weather disruption or any other delay in the whole process.
If you have applied for the driving test after getting the learner's permit, then you should wait for at least 5 months to get your driving test date. Even if the date has got delayed, there is nothing to worry as the RSA will schedule your driving test when your turn comes.
Naas Driving Centre with trained Instructors
We are the choice of most of the pupils as we understand their problems, the questions that they have in their minds and the confusion they are going through. We guide them in all their steps and even give them useful tips for their preparation of driving tests.
Our instructors know all the important junctions, roundabouts and merging points and other routes and will take you to those roads to practice so that you may know the exact challenges that you are going to face during the test. Sometimes pupils work on their skills properly and practice in all their time available but still fail to make it in the first attempt due to lack of awareness.
National Driving School makes all these necessary points clear to the pupils to help them to the maximum extent. We provide pupils with a complete guide by making them aware of the common mistakes that others make so that they do not repeat them.
We believe in the comprehensive growth of pupils with all the required skills so that the pupils are not troubled in any way on the day of the driving test. We want our pupils to understand all the parameters on which they are going to be tested and prepare accordingly. Also, it is essential that you carry out your practice with our instructors on all the important routes of Naas to get prepared for the final test.
A Guide for your Naas Test routes
We have specially designed pretests for the pupils that they must take before the driving test to evaluate their skills. Before appearing for the real test, it is important to know what are your weaknesses and strengths otherwise the pupil might get panicked.
This test will make you aware of the true skills that you have that will give you a complete insight into the areas that you need to focus on and practice more to polish them.
This will help you to have the real-time experience of the driving test on the real driving course which is generally used by the testers to test the pupils.
When you know the difficulties prior to what you are going to come across in the test, it becomes easier to handle and chances of passing the test increase at the same time.
We provide a list of the parameters on which the tester tests the pupils, guide them about the preparations just before the driving test, the documentation required for it and other useful tips.
Our driving lessons Naas is always updated to the guidelines given by RSA so that our pupils do not miss any important detail and inculcate the same in our lessons and other test programmes.
Why people learn with NDS
Over 70 RSA Approved Professional Instructors
Highest Pass-Rate in Ireland at over 97%
Insurance Discounts exclusive to NDS
Exclusive EDT Online resources to help you
"I met Kevin on the first lesson and was driving a car much too powerful. Kevin advised I change to a smaller car to do the test.. Best decision ever. I passed easy.. His calming way and powerful encouragement left me very focused on the day… Everybody should use Kevin. He's the best there is… I've had a few…."
After failing many times I got in touch and scheduled. Without this instructor I would not have passed. I'm extremely thankful and grateful for all the effort and time in order for me to pass my driving test today. He's excellent at what he does and knows everything inside out honestly. If your looking to pass be sure to get in touch you won't be disappointed.
"I am a 5 star Michelin chef and I know about high standards. I did my EDT lessons and passed first time with this Maestro Kevin.. His technique is superb and his attention to detail is why I passed first time cause that's what I can relate to.. In my world if Kevin was cooking he would be one of the best in the world. Well done to him."
The lockdown and measures set to curb the pandemic come at it's own price. Due to this, the number of fundamental driving activities has been delayed and even at some point halted and now has measurably heightened.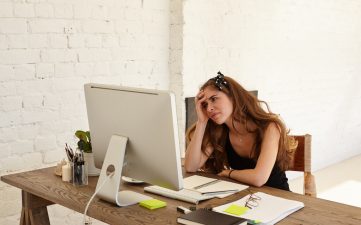 Any driving school can have a fantastic website and all the bells and whistles to lure you in with statements like #1 in Ireland or Irelands leading Driving school.
Enroll In Your Lessons Today
Get Appointment With Qualified Instructors